I've said it before and I'll say it again, I love Autumn. I love the clear crisp mornings, the dark cosy evenings and the crunchy leaves underfoot.
Have you seen our post about outdoor games to play?
One of our favourites is making funny shadows. Z, especially loved making them with his funny elf hat.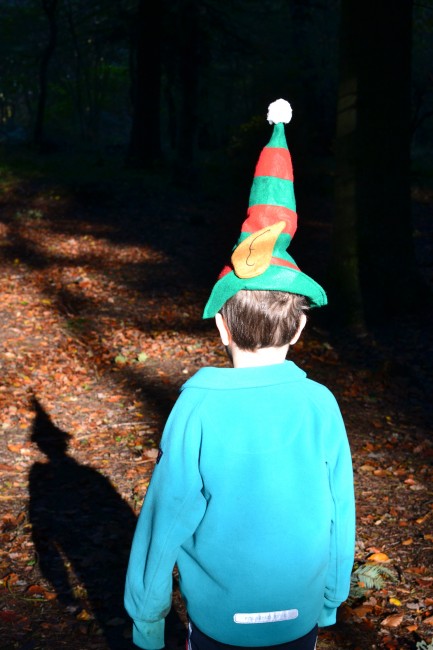 He even wrote a little Autumn poem.
In Autumn Flowers and trees 
go orange, red and hello and
all of what you see is 
cooler than me
To get you all inspired to write a poem, Emma Tapp from Whinfell Forest has some great tips. Our favourite is:
Have fun – Your poem doesn't have to be a literary masterpiece, as you're all having fun and enjoying yourselves that's the main thing.
Don't forget to include your favourite tip if you enter.
Center Parcs have a great competition running at the moment, where you could win the opportunity to be the next Center Parcs Blogger. To enter simple write your own Autumn Poem, full details here. Hurry up though, as this first challenge closes on Friday.
I am a Member of the Center Parcs Blogger Club for 2013/14