Are you someone who services their car regularly? Do you get an interim service as well as full service?
Regular servicing is REALLY important as it can identify possible problems before they become real. Car servicing is a very important part of taking good car of your car.
Great reasons to service a car regularly
 A car service checks parts of your car you probably can't easily check yourself such a break pads and the suspension, both of which can cause serious problems if they break when you're driving. The peace of mind you get from regular servicing is well worth the cost of the service. There can be a gradual deterioration of car parts that as the driver you just don't see. A well serviced car will generally have a much longer lifespan than one who is neglected.
We have in the past used some great garages in London for servicing, West London Auto Centre and West 6 Auto to name a couple, you can also visit DATtyre's website for car servicing in London.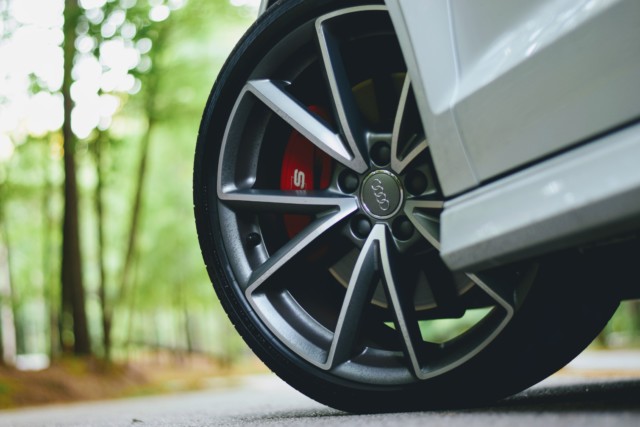 Reduce running costs
Skipping a service does save you money in the short term, but car problems ( like most things in life ) as easier to fix if caught early. A good example of this is oil. Low oil can cause lots of serious car problems, but a basic oil change is a simple and low cost task.
We drive through London frequently and I always worry about something happening to the car as it's just so busy and would be a nightmare if we had all the kids with us too.
Full Service History – easier to sell
A car with a full service history is much more likely to sell than a car without and for more money. Giving your car full and interim services shows people it has been looked after, which is very important when buying a second hand car.
Peace of Mind
For me it's all about peace of mind, whether i'm doing a trip to the local sports centre or a day out driving through central London I want to feel safe and knowing my car is in full working order is great for peace of mind.
Even just knowing your tyres are in good working order is very important, as the amount of grip left on a tyre can hugely impact stopping distances. With today's busy life styles it's very easy to forget about looking after your car, but just so important and handing over the job of checking oil, tyre condition etc is one less thing to think about ( although you should of course, check your own tyres frequently too ).
What is an Interim Service
An interim car service is an oil change with some extra checks and basic maintenance, such as tyre checks, battery checks, steering and faulty lights. The garage will also top up your car's coolant (water), brake and power steering fluid if required. Interim services are generally recommended every 6 months, especially for high mileage drivers. Unlike an MOT, an interim service isn't mandatory, but for the reasons above, it's definitely a very good idea!
Collaborative post