I know it seems a little late for a back to school post, we are in week 4 after all, but with S not starting till week 2 and then a few half days and H being poorly, life has been a little crazy. I had planned on being all organised what with having 2 children at school, you know when you lay uniform out the night before and have packed lunches already made. As it turns out none of that actually makes a difference in our house.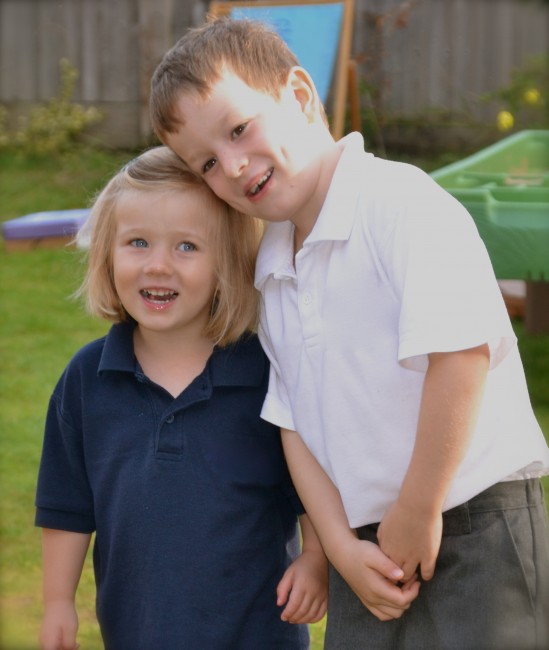 So, what I have learned so far this term.
Even if you buy more school socks than you think you'll ever need, plus a pack of 'emergency' socks you'll still run out.
It is entirely possible for a child to get all the way to school without you noticing either the toothpaste all over their face or the fact that they are wearing one long and one short sock.
Girls shoes do not help keep white socks clean. Why on earth would anyone think to make strappy girls school shoes?
My daughter can leave school missing at least one item of clothing on a daily basis.
A beautiful junk modelled treasure chest is the perfect way to bring home almost the entire class collection of craft buttons, the same goes for beads.
I can't rely on my 6 year old to remind me when mufti day is.
If I put biscuits in a packed lunch the banana comes home.
I have very little patience at 835am when children refuse to wear coats/jumpers/shoes.
How's school going for you?
Linked to Wot So Funny