All my children love to play doctors, which is fine by me, as usually I am the patient and so get to lie down for 10 minutes while 'strawberry'  medicine is poured not very gently into my mouth, injections pushed into my arms and things poked into my ears whilst being told to 'breathe'.  We had an especially long game last week when little S decided to 'clean' my face with a wet ear bud. The face cleaning wasn't actually so bad once she started to use clean water instead of just licking it.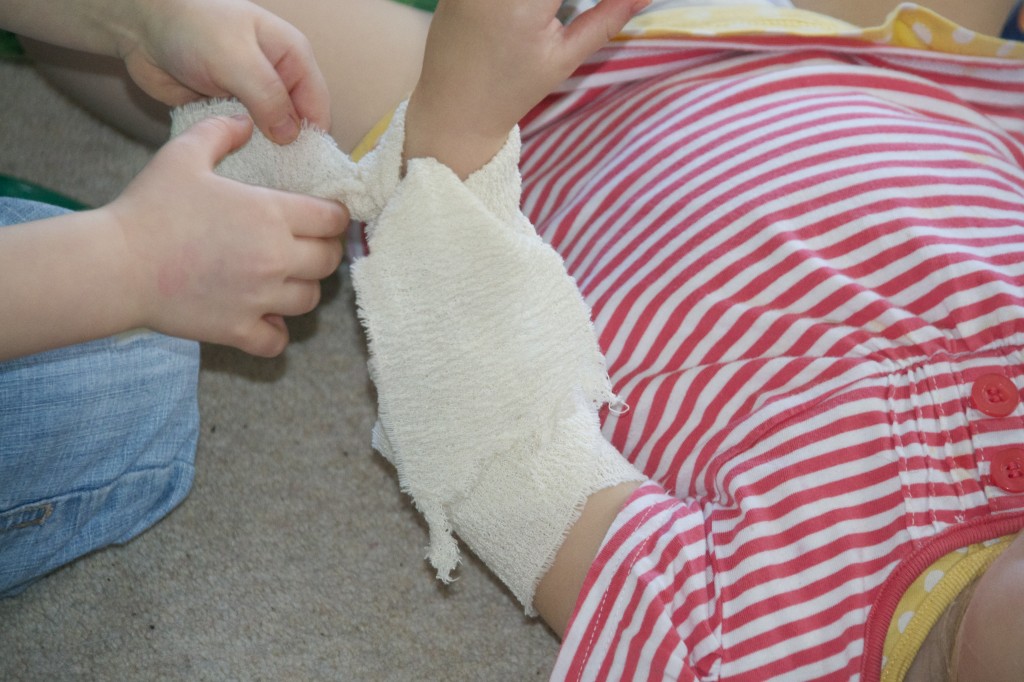 Today, inspired by The Imagination Tree, I added an extra dimension to the game and gave Z, S and H some bandages to play with. I had hopes that they would bandage each other while I tidied the kitchen, but instead I was the patient.
Z cut the bandages down to size for the girls and they went to work. It was lovely to listen to them plan a strategy for how to treat my 'sore leg'. Z even added his own twist  to the game by making patient charts for us.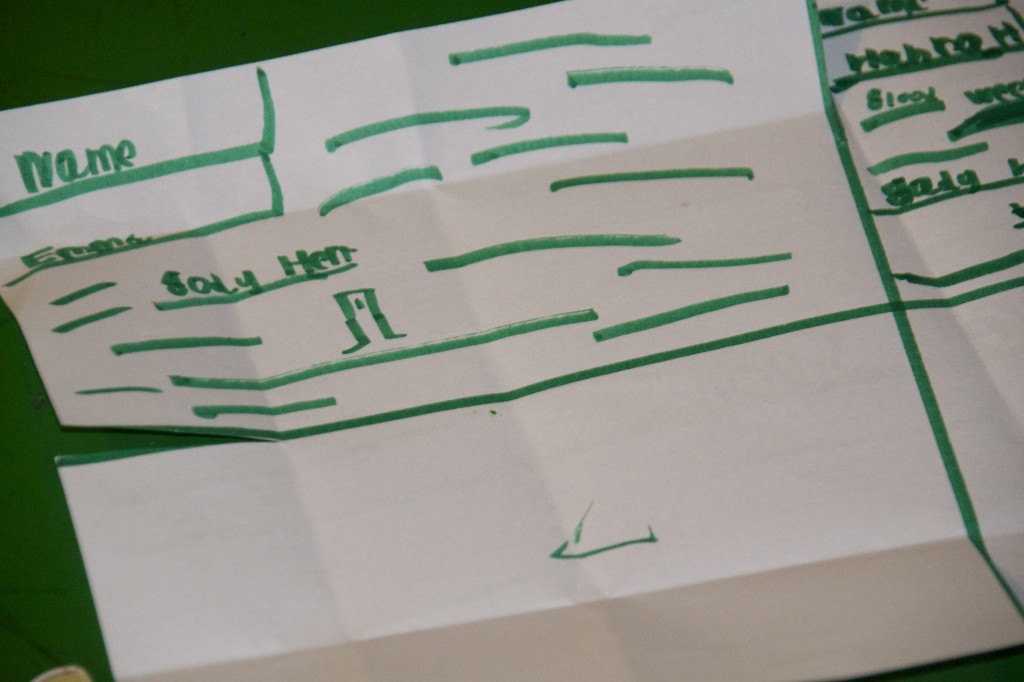 I happily played the part of the willing patient until I was made to lie facing downwards and I heard the words 'I just get scissors, cut hair Mummy' from H, at which point I leapt up. I think I had a narrow escape.
After that H happily took the patient role, and when she got bored, Z and S bandaged themselves together! It was such fun. Daddy pulled a face at the waste of a bandage when he saw what we were up to, but as I pointed out, it was hours of educational fun for just a couple of pounds.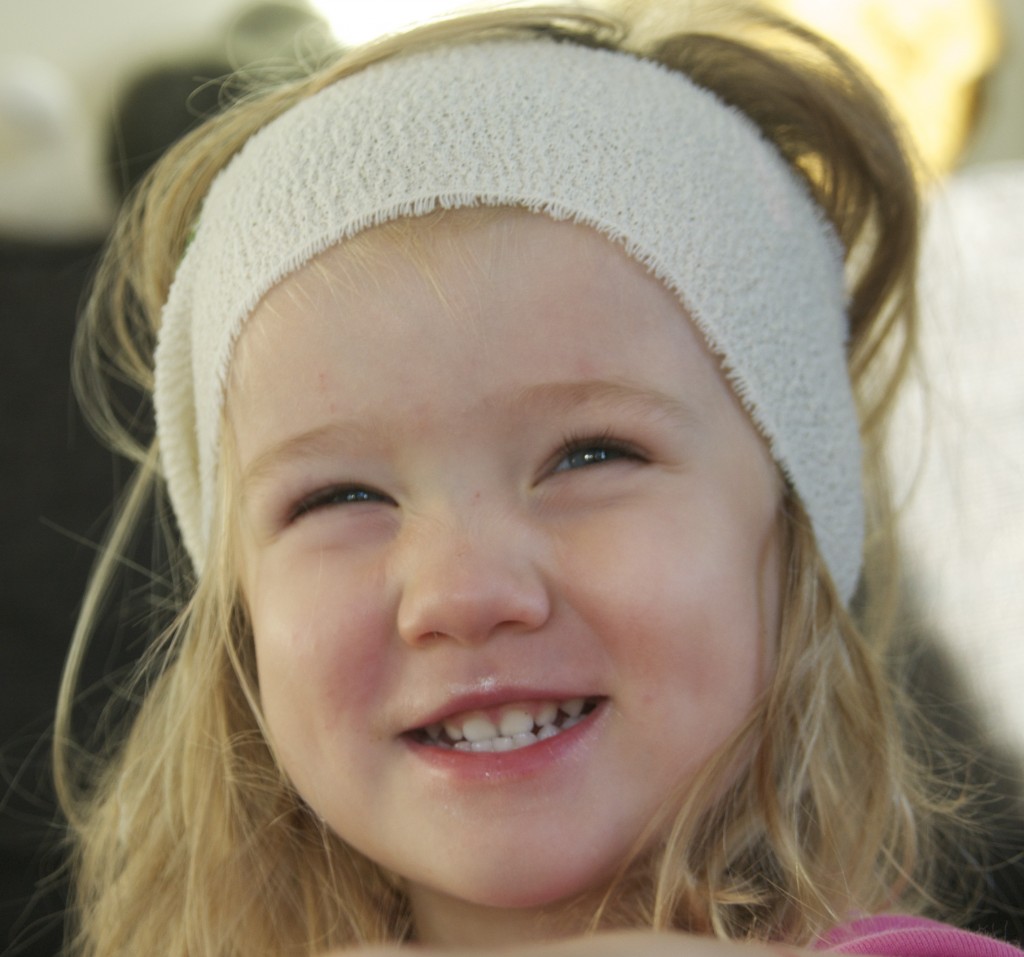 I'm really inspired now to put together some role play boxes for different situations. Can you think of any ideas for me? Vet, fireman, chef….