Last summer we bought Z a cabin bed from Room to Grow. It's been amazing for keeping his room tidy and he has created many, many wonderfully imaginative stories at his super smart desk.  We are REALLY pleased with our purchase and would definitely recommend the bed and store to everyone.
Room to Grow have a fantastic competition running at the moment where you can win £250 to spend at online, all you need to do is complete the their survey about Child Discipline. I've just completed it and it takes less than 5 minutes.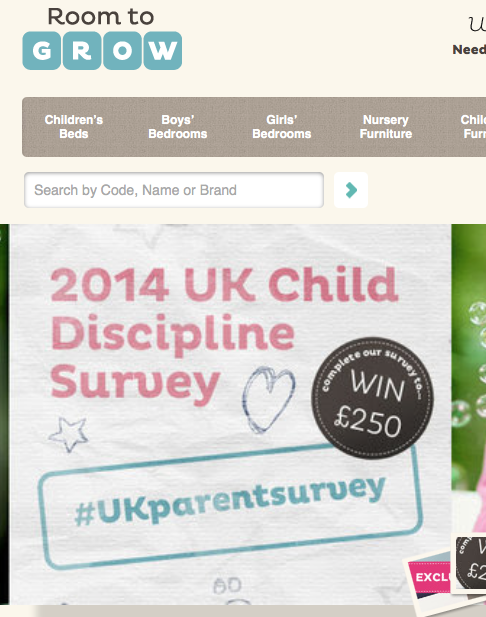 The survey really made me think about how I discipline my children, it seems like every 5 minutes I'm asking someone to say sorry or ask again nicely. Perhaps I need to put some more thought into how I discipline, because I really dislike shouting all the time.
We tend to use time outs, or take away treats for bad behaviour, and I'm not sure if that's the right approach or not? How do you discipline your children?
This is a collaborative post