As the dark and cold days set in, we all start to wistfully dream about out getting away from it all and feeling the sun on our skin. This is only the beginning of the winter season, so it's will be a long while before summer is back in our midst, and there's plenty of cold weather fun to look forward to in the meantime. Still, if you fancy taking a little break without travelling too far then read on to discover some of the best winter getaways to book for the coming year.
Malta
Malta enjoys warm weather all year around and the winter months remain pleasant, with temperatures hitting the mid-teens. Its capital, Valletta, is particularly stunning and is a UNESCO world heritage site– ideal for exploring all day without the scorching sun. The local cuisine is of special note, influenced by the archipelago's location between Sicily and the North African Coast, waiting to delight the palette with local specialties like bragioli (beef with olives), kapunata, and pastizzi. Once you've had enough of eating and exploring, you can always take a trip to the sea and dip your toes in the Mediterranean Sea.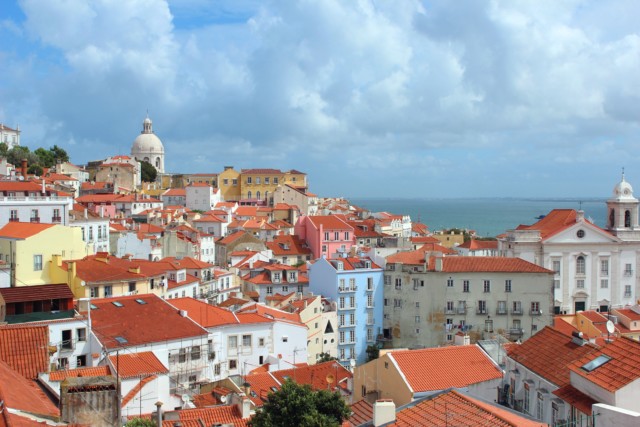 Cape Verde
Willing to travel a little further to chase the winter sun? Cape Verde might just be the destination for you. About a six-hour flight from the UK, Cape Verde enjoys warm weather all year round, often reaching the mid-twenties. Sparkling waters and white sandy beaches await travellers looking to unwind amidst stunning natural landscapes. It's a great place to familiarise yourself with Creole culture, exploring the art and music of the region. Lovers of seafood will feel right at home and get to experience a range of fresh dishes, prepared with Creole and Portuguese influences.
Cyprus
Lovers of mild temperatures should consider Cyprus for a winter break, it has the warmest winters in the Mediterranean and there's no real 'off-season' although winter months are, of course, less tourist-filled overall. Cyprus is very big so the best area to visit will depend on the kind of holiday you want. Beyond stunning beaches, there's a wealth of archaeological sites to explore, hiking trails, and vistas to take in. Cypriot cuisine naturally has Turkish and Greek influences; vegetables feature prominently and are often the stars of many dishes, making it a vegetarian-friendly destination.
Seville
Fans of city breaks and warm temperatures need Seville on their radar. This picture-perfect capital of Spain's Andalusia region has everything you could possibly want to keep you entertained. It's famous for a host of different things, namely flamenco dancing, the gothic Seville Cathedral, and bitter oranges that are used to make delicious marmalade and flavour local gins. When exploring the city's pretty cobbled street gets a bit too much, make sure to check out local tapas bars and enjoy a gin and tonic, which the Spaniards like possibly even more than the Brits. Venture beyond your typical order by trying some of the more exotic tonic and gin combinations.
Winter sun breaks can help us all recharge and make the dark and cold months more bearable. An added bonus is that you'll probably save a little compared to peak seasons and will be able to visit all the tourist attractions without massive cues. If you fancy a getaway this winter then start looking for some tickets, sort out your travel insurance, and pack a suitcase as your next adventure could be just around the corner.
Collaborative Post