If you find yourself making plans after work, then going from desk to dinner might be something you've had to plan for before. Heading out straight from the office means you'll need to find some ways to change up your look on the go, or quickly before you leave work. Having some things available at work to help you switch up your look can help, and we've popped some ideas below to help take you from desk to date night or dinner! 
The versatile outfit
Choosing a versatile base outfit that you can add to or change up slightly for your post work plans is a great place to start. Trousers can be a great place to start as you can easily make them work for office work wear through to evening attire. Bonmarche have a great selection of trousers that can take you through from day to night, from wide legged styles to something a little more tailored. Opting for trousers and a simple shirt for your day time look can be easily swapped for a camisole top layered with a smart blazer to give it a more evening feel. You don't have to change outfits entirely to make a difference, even the smallest of changes can help transform your look. 
Add some bold accessories
To add to your versatile outfit, pairing it with some bold accessories can help transform a quite plain outfit to something a little better suited for dinner. Bold earrings were in for Summer this year, and as we move into Autumn why not mix it up and try adding some gold hoops, a trend making a comeback. A great way to add some metallic luxury to your outfit and super easy to throw on after work. To make your accessories really stand out, try putting your hair up into a bun or sleeking it back to show off the statement earrings and change up your day time look. 
Freshen up your make up
Having a small bag of essential items to freshen up your face is a great idea (and not just for any evening plans, this works well for any impromptu meetings or after work events). Keep some concealer, a cream blush, an eyeliner and easy to wear lip colour – all of which can be applied easily and without the need to carry a bag full of make-up brushes with you. Don't underestimate how much adding a bold lip colour can freshen up your look and help transform a simple make-up look for dinner. Keeping some beauty bits good to go in your handbag or at your desk means you can freshen up your look at any time.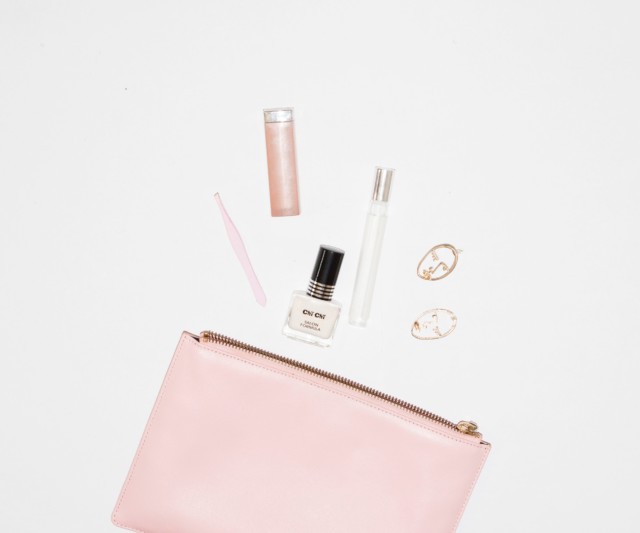 This is a collaborative post