As a parent, you know that bedtime can often be stressful. No matter whether you have got one child or four, convincing them to get into bed on time can sometimes be quite a challenge. From pleading to stay up and play, to demanding another bedtime story, they will try every excuse in the book to stay awake for longer – and we're sure you have heard them all!
To make your life that little bit easier, we have come up with three tips that you can use to help your child get a good night's sleep.
Limit screen time
While it is tempting to put a tablet, smartphone or TV in front of your kids while you're trying to get them to go to sleep, electronic gadgets can often have a negative effect on them trying to wind down. Instead, you could encourage your little ones to read a book in bed, or ask them to read aloud to you. This will be a nice way to spend some time together after a hectic day, too.
Create a relaxed ambience in their bedroom
To ensure that your child gets a better night's sleep, it's important to create a relaxed environment. Your child's bedroom should be peaceful, well ventilated and at a temperature that allows them to be comfortable, a nice lavender room spray can really add to settling on an evening. Appropriate lighting, such as Heal's pendant lighting, will also help to produce a calm setting in which they can fall asleep easily. A nice lavender room spray can really add to settling on an evening.
Stick to a routine
By sticking to a routine every evening after dinner, your children will benefit from what's coming next in the run up to bedtime. Whether they prefer to follow a routine of homework, bath time then reading, or instead favour playing a quiet game, getting into pyjamas then brushing their teeth, find what works for you all and stick to it. By establishing and maintaining this pattern, your kids will get into good habits and benefit from a good night's sleep.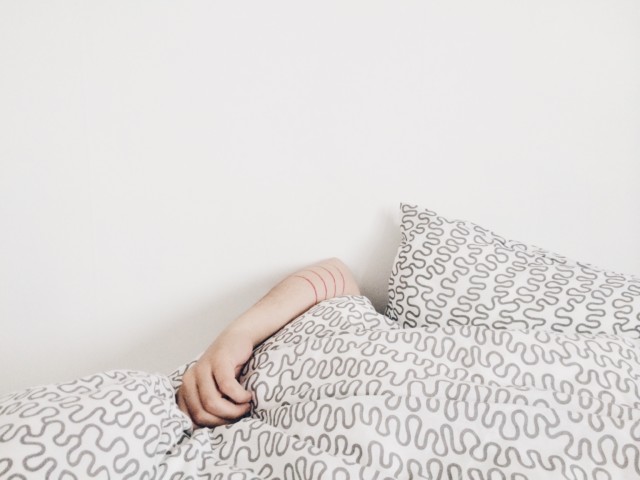 Of course there will be times when you won't be able to follow the schedule perfectly. After all, half term and summer holidays are about having fun and (occasionally) staying up late! However, by adhering to a routine – and these three tips – for the majority of the time, you will be benefiting your children by ensuring they can get a better night's sleep.
Collaborative Post