Are you bored hearing people raving about London and talking on and on about the diverse things people can do there? Of course, London is an awesome place, but it is not the only place in England where you can have fun.
Although there are numerous cities in England where you can have the time of your life, as the title suggests, we will focus on Nottingham today. Nottingham is in the north of England, in the East Midlands region, and more specifically in Nottinghamshire county. If you find yourself there, you should definitely not miss doing at least one of the activities you'll find below.
Activity 1: Visit Nottingham Castle
Nottingham Castle used to be the castle protecting the city from foreign attacks. It has a tragic history as it was destroyed during the Civil War and the palace that replaced it was later burned. However, today people will find a grand museum where they can not only learn about significant historic events but also experience what it would be like to be a member of Robin Hood's Merry Men. It is believed that Robin Hood was held prisoner in the castle and he managed to escape through the caves. 
Activity 2: Wander around Wollaton Hall
Would you like to know how a typical Elizabethan mansion looks like? If the answer is yes, you should go to Wollaton Hall. Besides its grandeur and architectural beauty, you can access both the Industrial and the Natural History Museum that are located in its grounds. The activities do not end there, as the mansion is in a huge park, called Wollaton Park. In the park, you can stroll along the lake and maybe even spot some of the wild deer living there. Exploring all 500 acres of the park will probably leave you exhausted, so you should get a car to take you back to your hotel. Booking a car with Enjoy Travel ensures that you will be back to your bed relaxing in no time. You need to make sure that you regain your strength before you go on getting to know the city.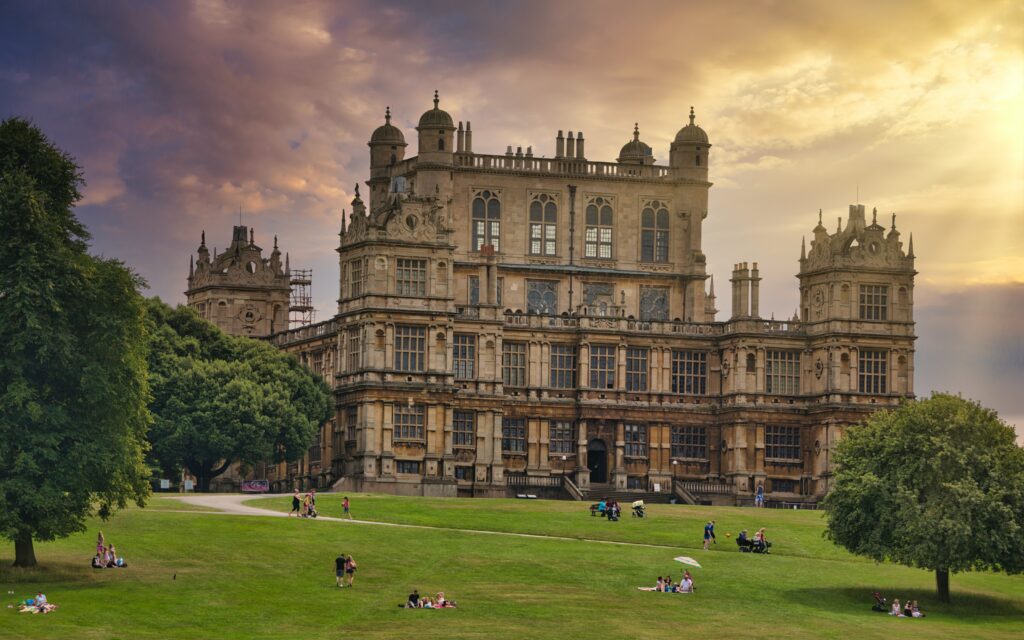 Activity 3: Go to the National Justice Museum
Another building with a rich history is the National Justice Museum. It had been both a courthouse and a jail since the 14th century. Now it is a museum where live actors dressed as legal professionals and police officers of the time explain their duties to visitors. There are also many interactive tours during which people get a better understanding of the justice system and the crime history of Nottingham.
Activity 4: Grab a beer at Ye Olde Trip to Jerusalem
Although there is no proof that this is indeed the oldest pub in England, it is definitely one of the oldest. It is at the base of Nottingham Castle and it is built inside its caves. If you go for a beer there, it is worth sitting inside as you can see and feel the sandstone of the caves surrounding it. 
Collaborative post