We bought my then 13 year old a Cricut Joy for Christmas a couple of years ago, as she's very arty and didn't really have any gift ideas. I wasn't sure whether it would end up being something that just sat in a drawer unused or something that would be super handy to have around and inspire her to create lots of lovely things. It's actually turned out to be one of the best things we've ever bought and the whole family uses it on a weekly basis.
FIVE reasons you should get a Cricut
You'll always have a card when you need one
If we need a quick thank you card, or forgot to buy a birthday card, it's no hassle as we can very quickly make one with the cricut! You do need a card mat and the card packs from cricut that are the correct size are handy to have, but the cards themselves are very easy to make and personalise. The app has lots of templates so you don't need to design cards yourself if you don't want to.
Easy labels for everything
Water bottles, laptops, pencil cases, whatever you need to label you can do it with the cricut. Removable smart vinyl is a great choice for labels.
Personalise gifts
We love using the Cricut Joy to make personalised gifts. For a birthday last year we bought cheap pencil cases and personalised them for party favours. I then filled them with chocolate and sweets. We used the iron on lettering for these.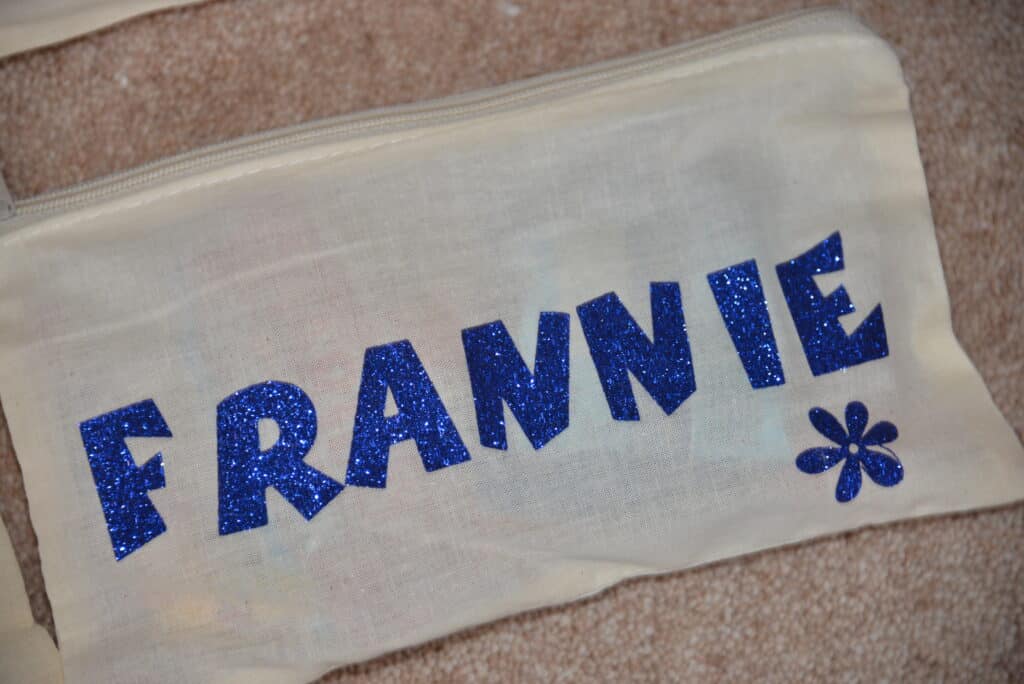 Wooden crates filled with gifts also make a lovely, personalised present. The great thing about the Cricut is that you can create lovely lettering and images all using the Cricut app. Once you get the hang of getting the sizing right and making the most of your materials it's all very quick and easy.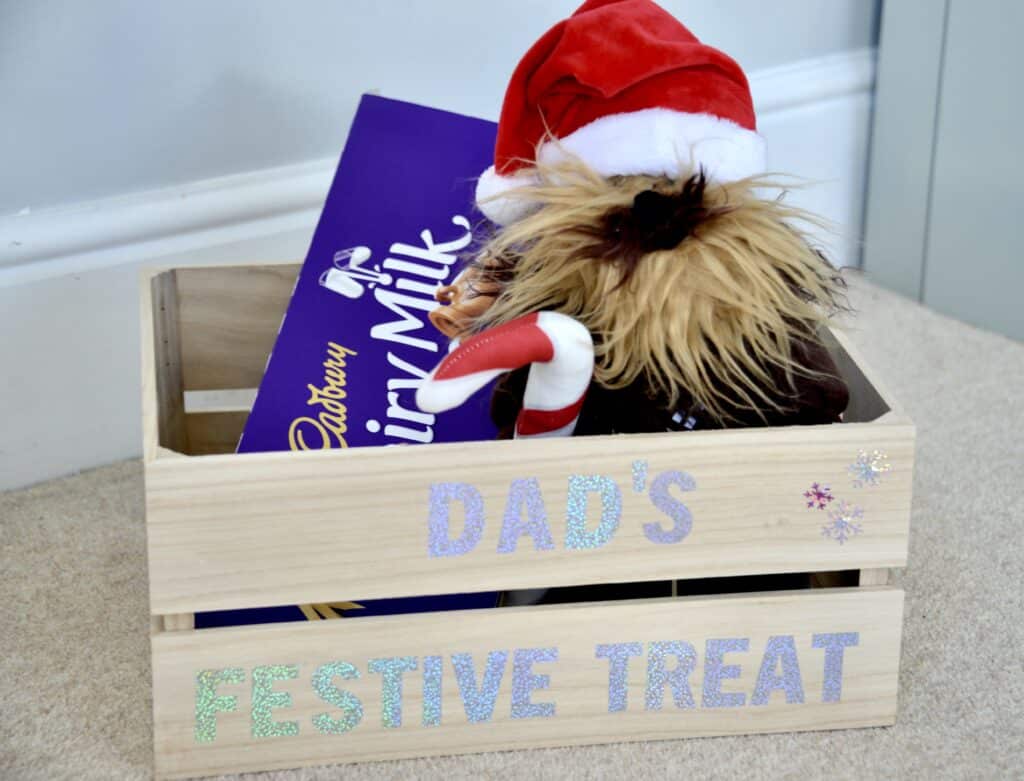 Our personalised Christmas decorations went down well last year too. The snow globe baubles are from HobbyCraft and the lettering was cut with a Cricut Joy using Cricut Joy holographic paper.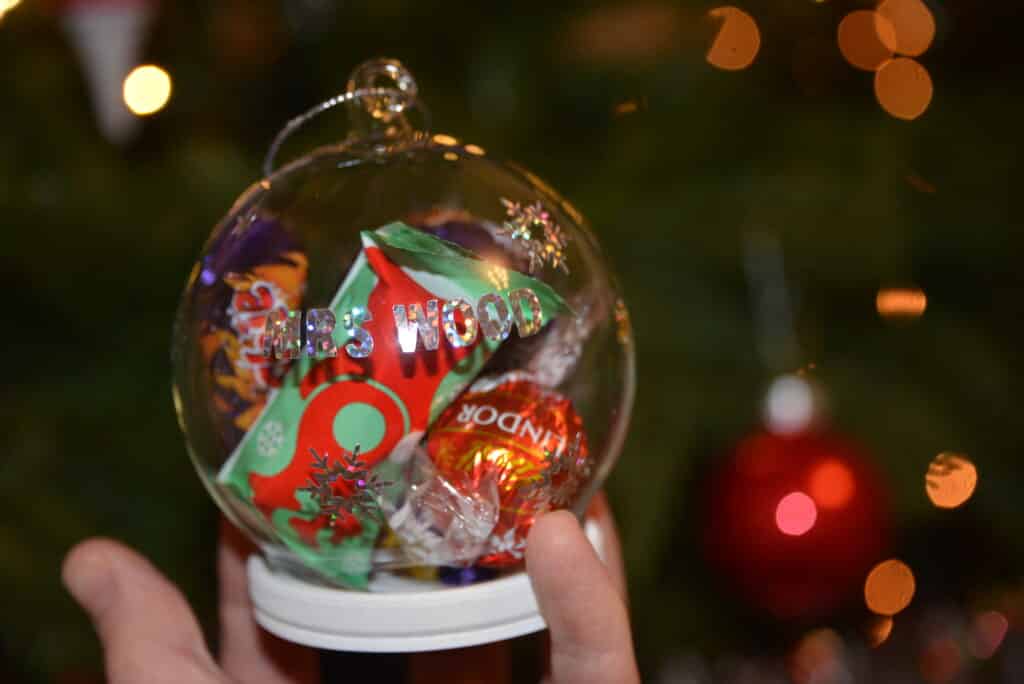 Homework help
The Cricut is perfect for cutting out nice lettering for school projects and posters. It adds a lovely professional touch and again is quick and easy to use.
Create beautiful invitations
As well as cutting out, the Cricut Joy can also draw and write. We use ours to write beautiful party invitations and for drawing images for using on cards and posters.
Top tips for using Cricut Joy
Use transfer tape for lettering
If you're creating lettering or anything with more than a couple of separate pieces I would definitely recommend using transfer tape, otherwise it's very difficult to get the positioning correct.
Fill up all available space
Cricut materials are expensive, so I always fill in any gaps with images I will use for a different project such as hearts or snowflakes.
Make the most of the Cricut Joy App
The app has plenty of free lettering and graphics, but if you're creating things often the subscription is fantastic value.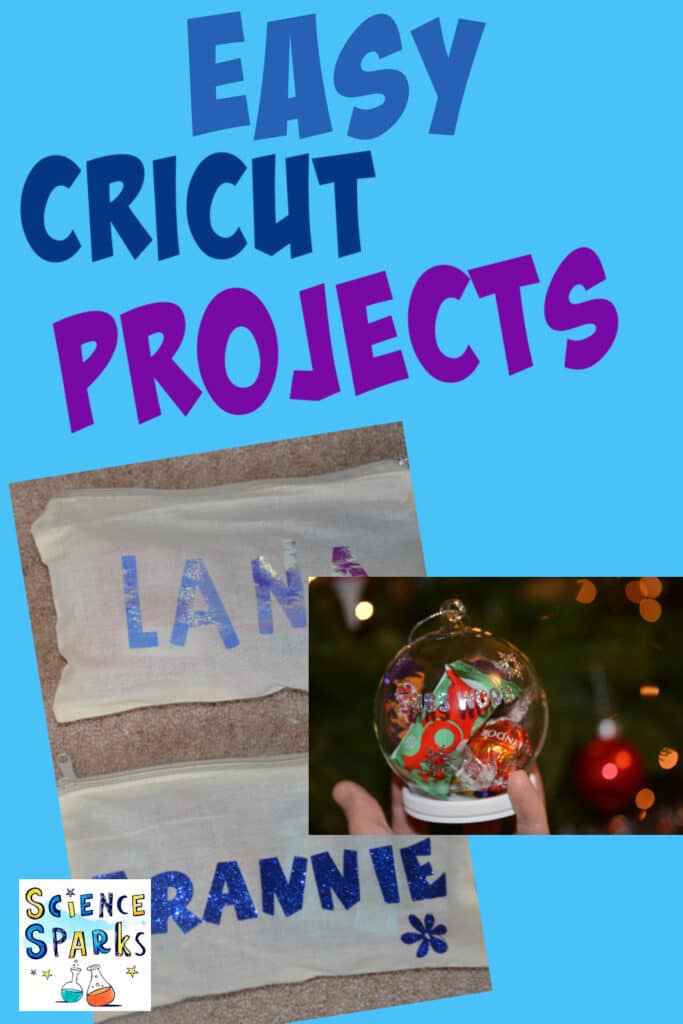 Contains affiliate links