A decorated space isn't just about how it looks, it's about how you feel when you're in it. Depending on how you decorate and the pieces you choose, a home can have just about any feeling you'd like it to. One of the best ways to give your home a refreshed look is to introduce decor elements that make each room feel more airy, bright and open. When a home feels light and airy, it feels bigger and it also makes you feel more relaxed and calm. Certain style and furniture choices diminish that feeling. Here are some of the things you can do to transform your home by making it feel more open.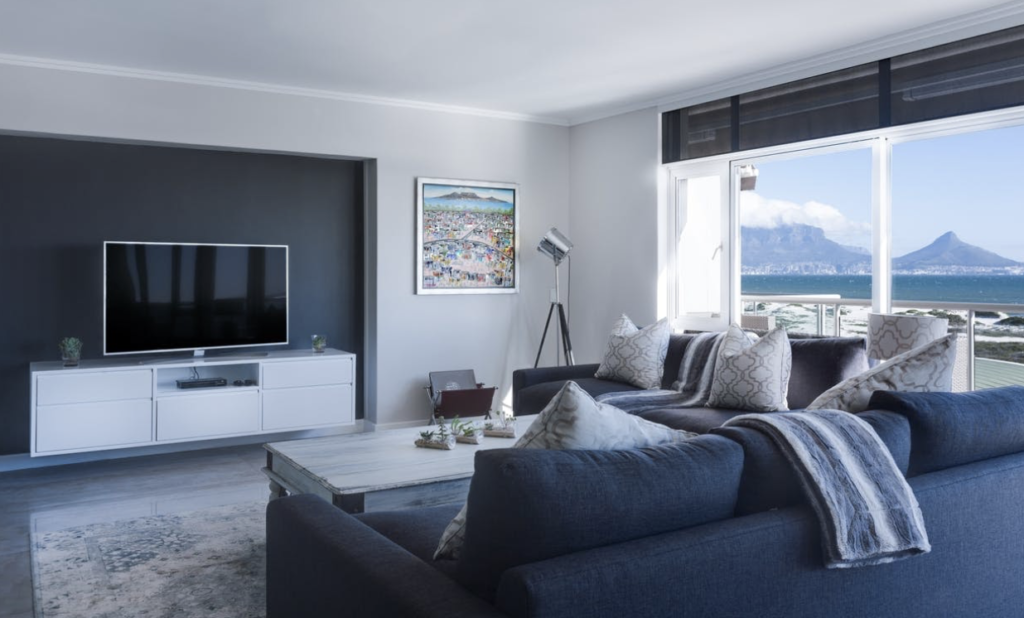 Remove a Wall
A project you can undertake to open up an area is to knock down a dividing wall. If for example, your kitchen is divided from the rest of the home with a wall, a simple way to transform it is to knock down that wall. Now, it's very important that we go into knocking down the walls knowing what that undertaking is going to entail. If you have a structural or load bearing wall, be sure to get all the relevant permits and expertise so that it's done right and doesn't do damage to your home. Removing a wall is one of the most effective ways to make a room seem bigger, in fact it will feel like a completely new place. 
Change Your Window Treatments
Your windows and how they are styled make a huge difference to how a room feels. If the light that comes from the windows is reduced or blocked in any way, that immediately makes the room look dark and blocks it from feeling big and expansive. Instead of having dark and heavy materials like velvet on your windows, invest in light-colored, sheer, airy and beautiful curtains. They can completely change the look of a room, instantly upgrade your space and a dark and blocked-off room starts to let the natural light in and make it look great. 
Change the Walls
You don't necessarily have to knock down walls to make a room appear bigger, there are a few other small and cosmetic changes you can make. One of the best ones is to paint a dark wall a lighter color. Dark walls become prominent fixtures that take up all the attention, light walls reverse that instantly. You don't just have to paint the walls white, neutral and calm light brown tones also are incredibly effective at making a home feel light, airy and light-filled.
Remove Visual Clutter
Believe it or not, but when a room is packed full of visual clutter it appears smaller and darker. Of course, we know about clutter in the form of clothes, toys and other disorganized items, but even furniture, no matter how beautiful, can make a home look cluttered and closed off. If you have too many pieces in a room, it makes it look crowded and overstuffed. When you decide to edit and remove some pieces, you instantly open up the space and make it look and feel completely different, light and even stylishly minimalist.
Furniture Choices
When it comes to your furniture choices, remember dark and heavy fabrics are also going to weigh down your room and make it feel closed off or tight. Consider getting colors like light gray, light brown instead of dark browns and greys and opt for fabrics like linen instead of velvet. Let your furniture create a feeling of openness and that way that light and bright feeling is easy to achieve.
Introduce More Lighting
When a room or even a small area lacks light, it appears smaller and closed off. It also takes away from it looking and feeling inviting. Some rooms are in the unlucky position of being away from all the available natural light. Luckily, you can still find ways to introduce light without doing a huge project. If the area under your kitchen counter is dark, you can introduce strips of LED light underneath to brighten it up. You can do the same behind your TV, in dark hallways and entryways.
If you're looking to give your home a bit of a refresh in the new year, making the home feel bright and airy is one simple yet effective way to transform your space. The colors that you choose and the furniture that you put in a space can alter how you feel when you're in it. If you really want that airy, breezy feeling that you're on vacation, consider switching up your window dressings, your paint colors and even the furniture choices that you make. 
Collaborative Post