As usual I'm a bit late posting this…poor Charlie was meant to have a Gruffalo birthday party last year which we cancelled because he wasn't very well and we couldn't face organising a party, then this year we were in lockdown so it didn't happen either. We did our best for him though and he had a lovely day, but I hope next year we can actually have a real party as he hasn't had one yet!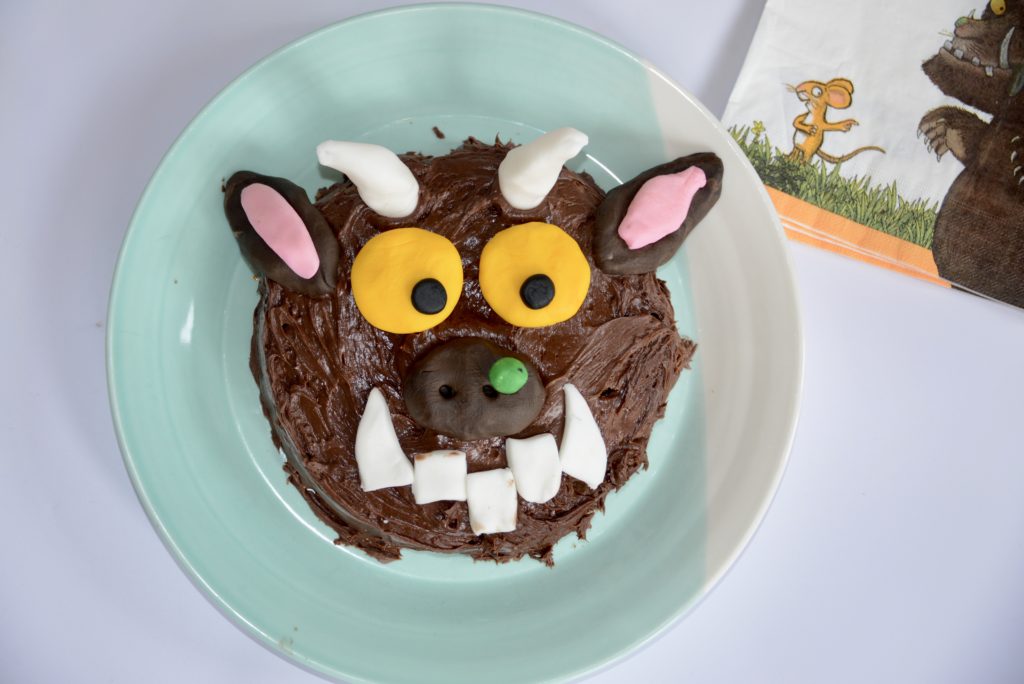 We started the day with a Gruffalo style present hunt, ending with the Gruffalo and the last presents! Having big sisters who like to draw is super handy!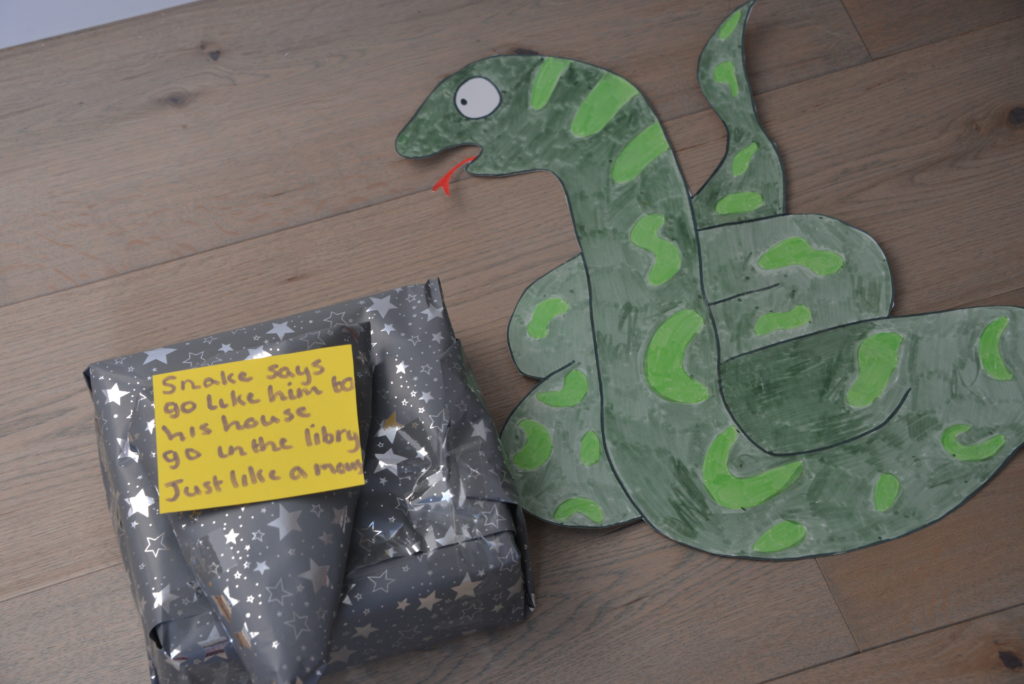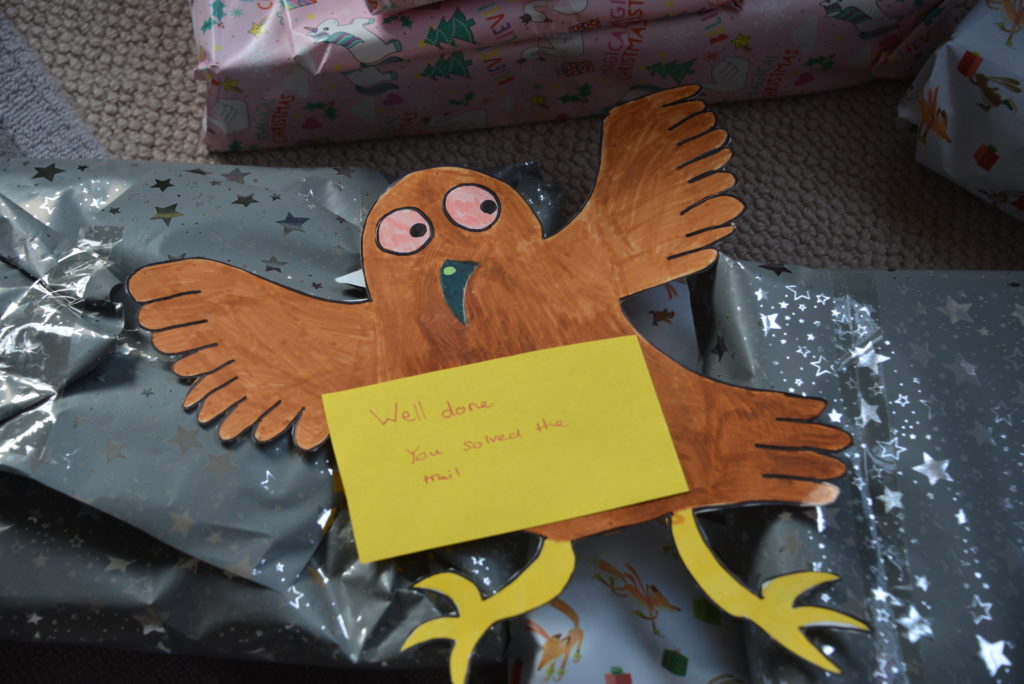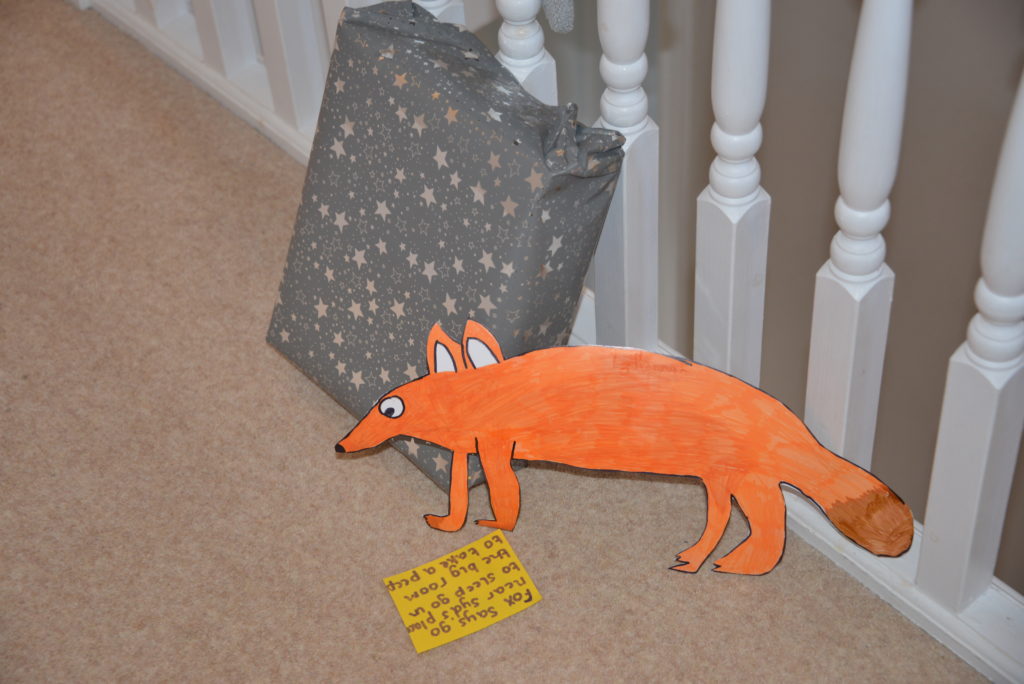 We ate purple prickle grapes, scrambled snake pasta, roasted fox sausage rolls and carrot stick terrible tusks.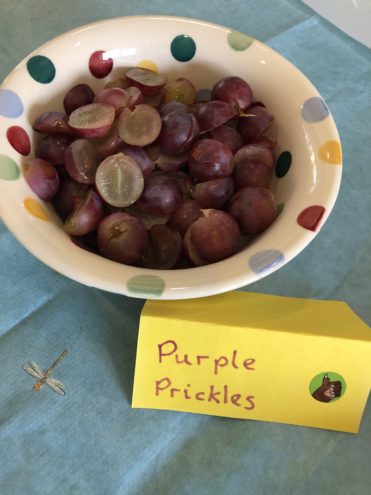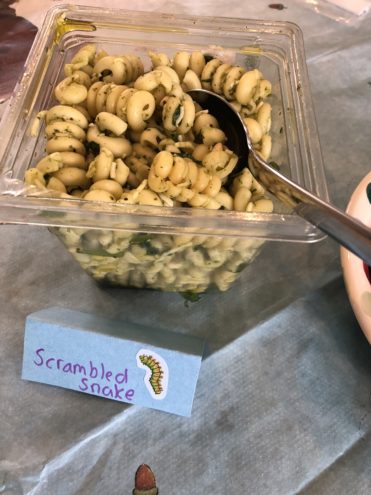 Have you ever seen anyone so excited about a cake? We also made Gruffalo shadow puppets and a giant Gruffalo so we could play pin the wart on the Gruffalo, but somehow haven't had chance to actually play.