The summer holidays are now officially over. Tonight I laid out Z's uniform for tomorrow, this time next week, there will be two lots hanging on the banister.
Where did the summer go? Where did the last 5 years go since I had my gorgeous little S? How is it possible that she starts school so soon?
I'll be going to bed early tonight, knowing that tomorrow, the mayhem starts again.
Z spent a lot of time today trying to remember all the fun things we've done over the holidays, in case he has to write 'news' tomorrow. The calendar in his Skylanders Activity Pack came in very useful. He did get a bit cross when his sisters ran away with most of the stickers though. He might actually be glad to get away from his them for a bit at school.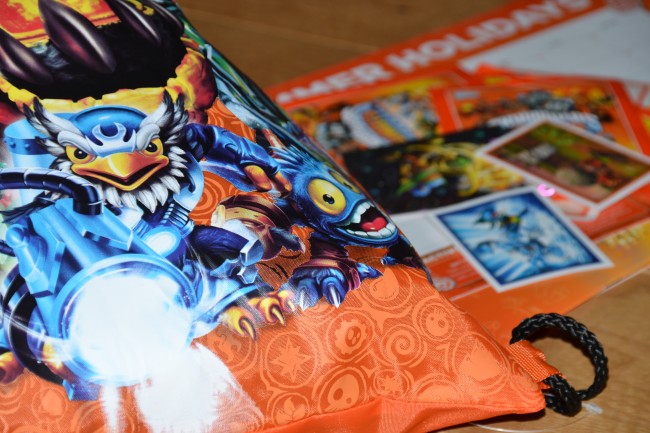 We were sent the activity pack above. Z is most excited to be using the bag for his P.E kit.