This afternoon in the park I took a trip with the girls to Neverland. We rode on a big pirate ship, sprinkled ourselves with pixie dust and flew to Never Cave where we collected treasure of pine cones and sticks. They made me smile, a big ear to ear smile, my two wonderful, funny, imaginative little girls. Almost the same height now, they could practically pass as twins. Bestest friends, peas in a pod.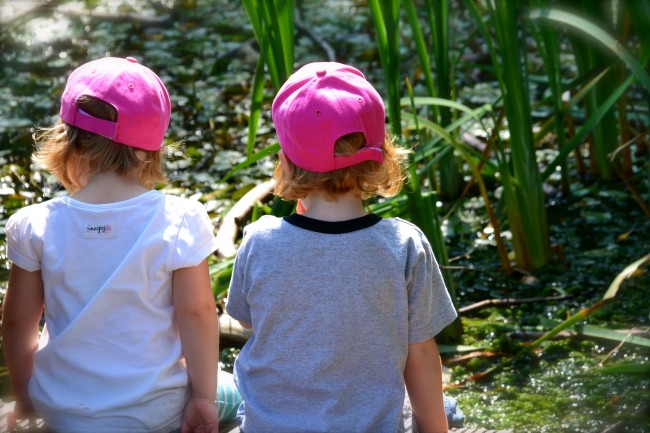 Once we returned back to real life we picked up Z who was cycling around the park and went in search of blackberries. I love Blackberries, its just such a shame you have to fight through the prickles before getting to the fruit. It got me thinking
I could sit here and write about the amazing summer we've had, spending time together, playing tennis and football in the garden, lazy afternoons by the paddling pool, playing games, reading books, writing stories and fun day trips. If you just looked at the photos you'd think we'd had an idyilic summer, and in some ways we have, but it's also been hard.
As much as I love playing Monopoly with Z, it's a flipping long game to play while simultanously doing a jigsaw, drawing or generally refereeing between the girls. Balancing the different needs of three children combined with endless requests for snacks almost pushed me over the edge, but we made it, and the great days by far outweighed the less good. I think sometimes my expectations are too high, and you have to have the odd grumpy day as well as the smiley, happy days.
I'm not sure how I feel about the return to school, in some ways it's nice to get some routine back, and Z seems very happy to be back with his friends, but at the same time I miss the ease of long summer days.
How was summer for you?