We started the Christmas break a little early with a fun filled weekend in Cornwall for my birthday. I spent a long time researching where to stay and now have a very long list of places I'd love to take the kids in the next year or so, but as we knew the weather would be quite poor and it was a special birthday we decided a hotel would be the best option.
I always struggle to choose between a hotel, cottage or cabin on a holiday park as they all work well for us as a larger family, but we'd had such a busy few weeks that I decided a real break from cooking and cleaning would make the weekend extra special.
We've stayed at the Sands Resort near Newquay before, which was great and perfect for kids. However this time I thought we'd be adventurous and try something else, so opted for Bedruthan Hotel and Spa which has been on my wish list for a very long time.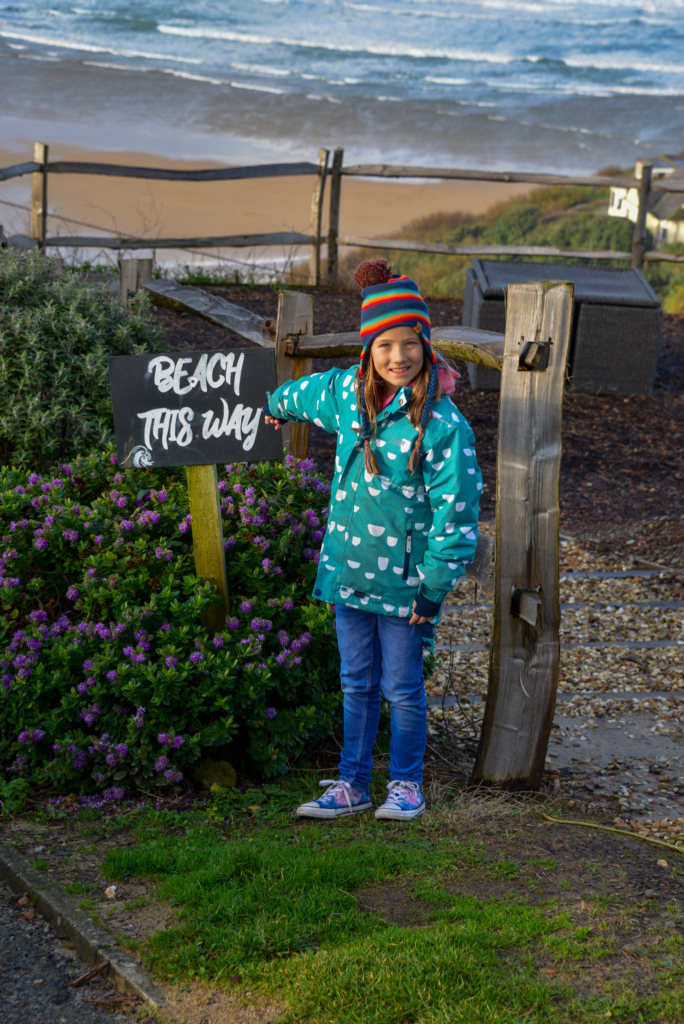 Bedruthan Hotel and Spa
Bedruthan is located just above Mawgan Porth with stunning views from the rooms and dining room. We stayed in a Seaview Apartment Suite which slept 5-6 people. As a family of 6 we do struggle with hotels as not everywhere caters for larger families. The Seaview apartment Suite at Bedruthan was perfect. There were three single beds in one large room, a small room with a single bed and a large living area with master bedroom. The master bedroom had an ensuite and there was also a separate bathroom.
The suite was very clean, spacious and beautifully decorated. The kids loved that one of the baths had a TV and I was thrilled to find a Nespresso machine.
The views over the beach were just amazing. I wish I could wake up to those views and the sounds of the sea every day. We were actually at the hotel for my 40th birthday as I wanted to wake up by the sea, I couldn't have asked for a nicer location.
This was the view from our window! I can only imagine how gorgeous it looks in summer when the swimming pool and  park area are full of guests having fun.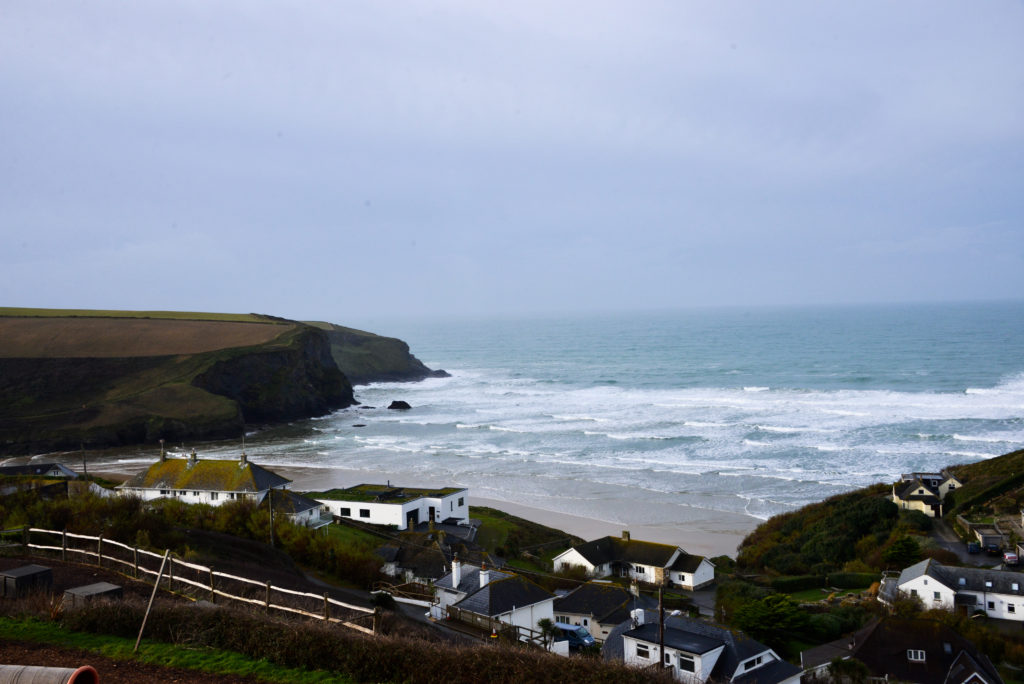 Things to do at Bedruthan
We were a little disappointed as some of the amenities were not open due to the Christmas grotto, so if you visit over Christmas it's worth checking what will be available.
All my children loved the soft play area and made lots of friends in there each day. We appreciated it too as it meant the kids would disappear after dinner to play, leaving us to enjoy a little bit of peace and quiet, which  doesn't happen very often..
The indoor pool was a good size and the changing area perfectly set out for families. Again this was super clean and a very enjoyable experience for all of us.
I popped in the spa which was included in our stay. It was small but had everything you need from a spa with gorgeous views. I didn't try any treatments as we didn't have much time.
The walk down the beach was only about 5 minutes and very accessible even with small children. There were some fairly steep steps at the bottom but we got down safely even on a wet slippy day.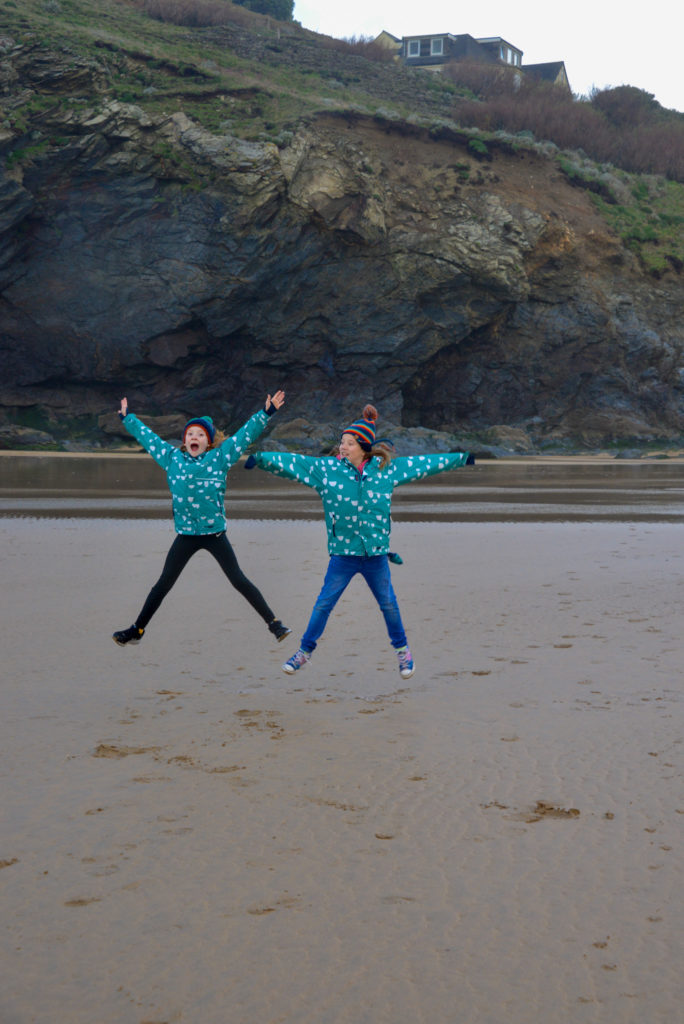 I can imagine Bedruthan in summer is even more amazing. We could see the pool from our room and I know my children would've been straight in there on a hot day.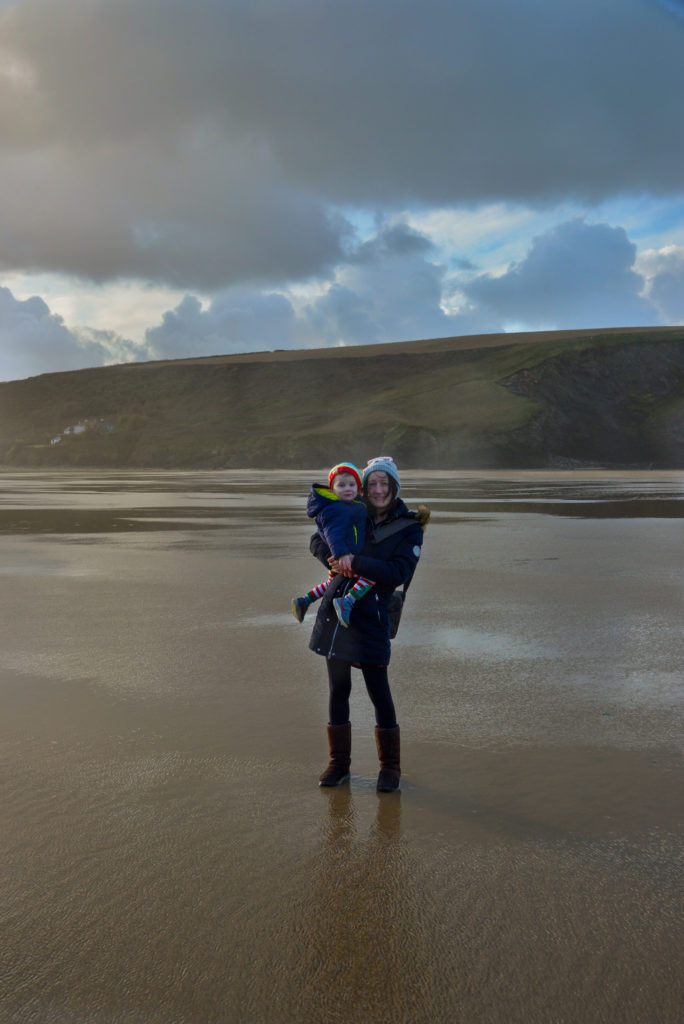 The Food at Bedruthan
There are two restaurants in the hotel. We ate in the Wild Cafe which was fantastic. Sometimes the food in hotels that welcome kids isn't great, but I was very impressed with Bedruthan's offerings. Breakfast included hot and cold buffet options and also a menu with specials. Nothing was too much trouble for the staff, who happily made me an oat milk latte each morning and the vegan made to order breakfast was honestly the best hotel breakfast I have ever had.
The evening meal was also very good. The children's menu had all the usual options for kids, including burgers and fish and chips, but rather than lower quality kid food, the meals were like smaller versions of adult meals. Our stay included breakfast and dinner which was well worth the extra cost.
The adult starters were a great size with lots of choice as were the main meals and the sticky toffee pudding was simply incredible!
We didn't try The Herring restaurant, but I am told that it is excellent too.
All in all we had a great weekend at Bedruthan. I wish I had more photos of the inside of the hotel, but we were having too much fun to stop for pictures.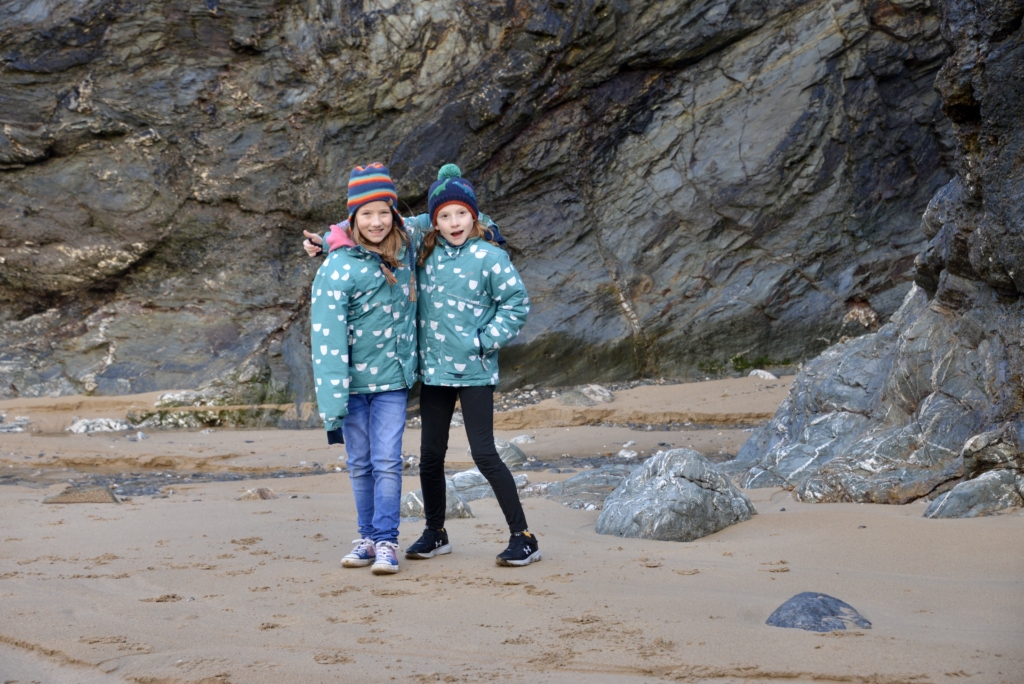 Things to do near Newquay in Winter
Cornwall is a haven of outdoor adventures, but of course winter weather can limit what you can do. We had a particularly wet few days, but tried not to let it spoil our fun.
Eden Project
The Eden Project is always a great day out and there's plenty of indoor entertainment to keep everyone occupied including a little play area for smaller children and great restaurant. Eden is one of my favourite days trips in the area.
Blue Reef Aquarium
Blue Reef Aquarium is located in the centre of Newquay and perfect for a rainy day or if you want to escape the sun for a few hours. Blue Reef has over 40 naturally themed habitats taking you on a wonderful journey from local to more exotic waters.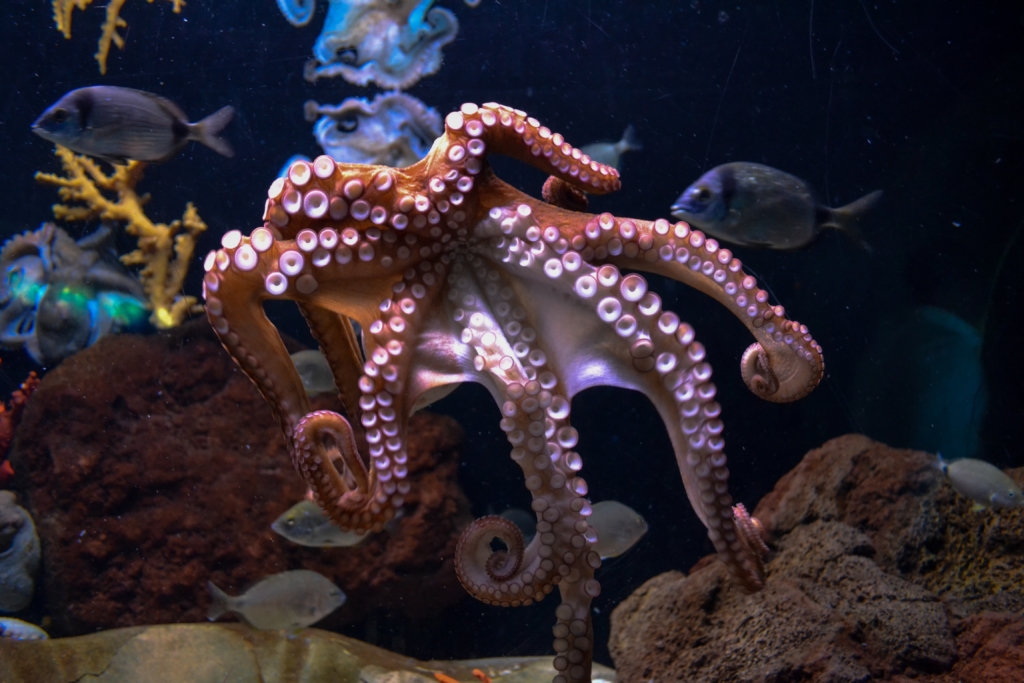 Indoor Active Climbing
We ended up at Indoor Active one afternoon not really sure what to expect as it's located at Cornwall Services, but it was fantastic. Reasonably priced and brilliant fun for kids of all ages. The big kids climbed while little Charlie went in the soft play.
I would definitely recommend a visit if you're in the area and have active kids.
Can you recommend anywhere else for an indoor adventure in Cornwall?