People often ask me what it's like having three children and how it's different to two, while I obviously love my crazy busy life, three children does bring some extra ( minor ) difficulties. We needed a much bigger car for example and can no longer just book a standard hotel room which means I am always on the lookout for family hotels that offer bigger rooms as it's not much fun being separated on holiday.
We stayed at the Sands Resort Hotel and Spa three years ago and found it to be just perfect for us. I'd won a special discount from their Facebook page so we stayed in the most beautiful three bedroom suite with a sea view. My strongest memory of that trip is arriving with two very car sick children and having to carry them into the hotel covered in towels while my husband stripped off the car seat covers. We were beyond impressed when the reception staff took the covers off our hands and washed and dried them for us. The fact that the staff were so helpful, as lets face it washing car sick covered car seats is not in their job description, has stayed with me, and I've been determined that we would one day return.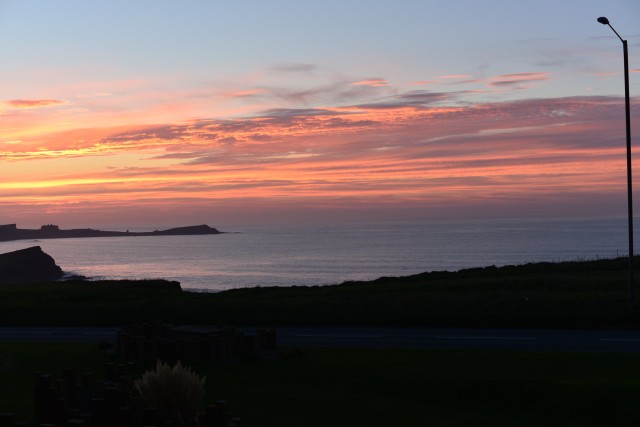 This time we stayed in a Contemporary Suite with the most beautiful view of the sea. The suite had two bedrooms separated by a door. The spacious main bedroom had a very comfortable King size bed as well as a sitting area with a TV and a PlayStation 2. The second smaller room had bunk beds and a single bed also with it's own TV and DVD player. It was the perfect layout for us. I was also very happy to discover free WiFi, tea and coffee making facilities and a fridge. The suite was spotlessly clean and decorated very nicely.
The Sands Resort Hotel and Spa is located along the gorgeous North coast of Cornwall near Porth Beach where we spent a very enjoyable afternoon body boarding. Zak absolutely loved it and the girls surprised me greatly with their tolerance of the cold water, the wet suits obviously worked! You can borrow wetsuits and boards from the hotel free of charge, which is just fantastic as it saves us transporting even more gear when we travel. Buckets and spades can also be hired free of charge.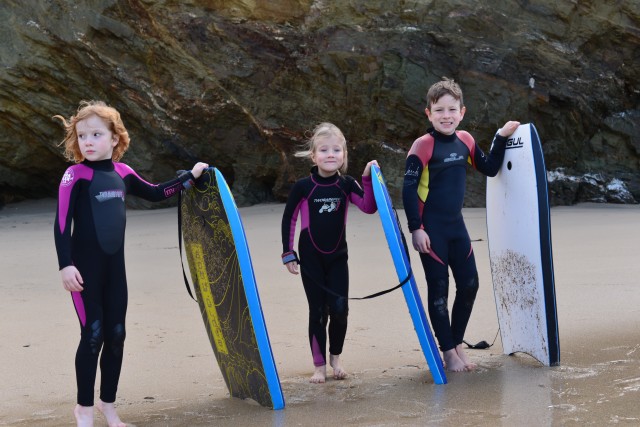 Things to do
The Sands Resort Hotel and Spa is the perfect hotel for families. We had an amazing weekend without getting in the car once. The grounds are extensive and home to 9 hole pitch and putt golf, two fantastic kids playgrounds, a zip wire, a maze, mini golf, tennis courts, football courts, basketball courts, croquet, climbing wall and a bouncy castle.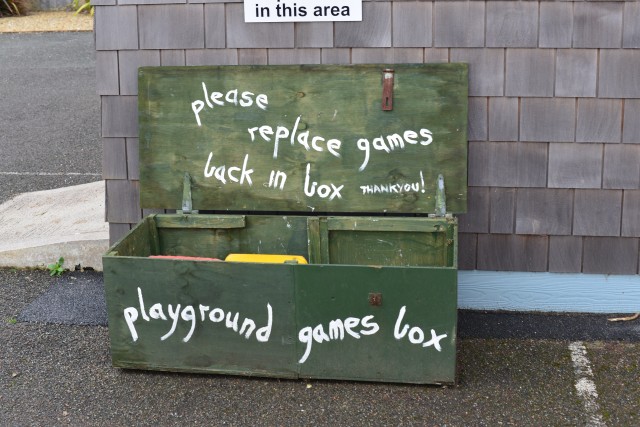 Tennis rackets can be borrowed, but you do need to purchase a tennis ball for £1.50 from Reception, the same applies to golf balls, although the clubs are free of charge.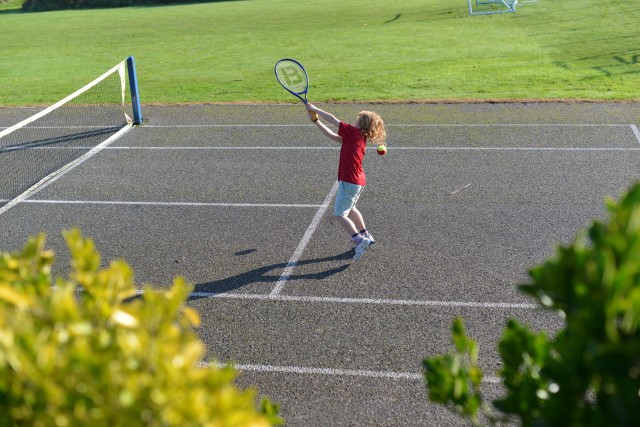 This is just part of one of the playgrounds at the hotel. All my children loved the big ship and spent a very happy hour playing pirates togther, while we sat in the beautiful October sunshine watching.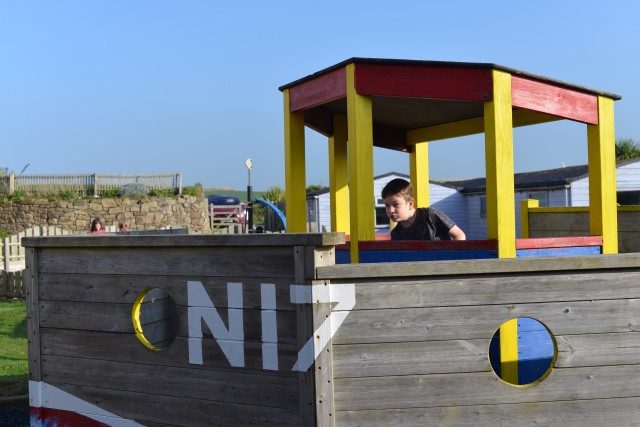 Everyone loved the zip wire! I think we'd missed the half term rush so the resort was very quiet during our stay, the children enthusiastically ran  from activity to activity with Zak declaring it was "the best day ever".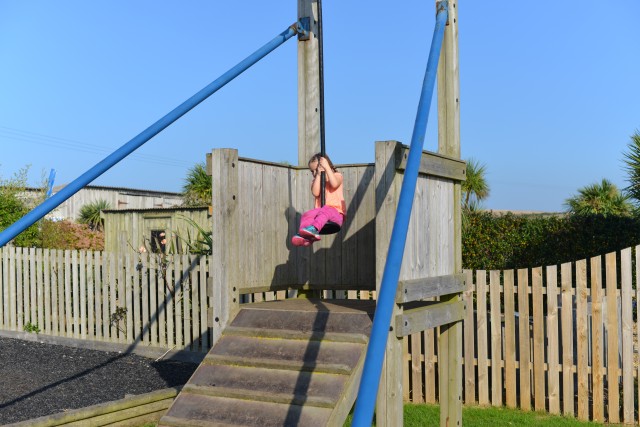 Hannah was very pleased to find a friend in the maze and we momentarily lost Zak.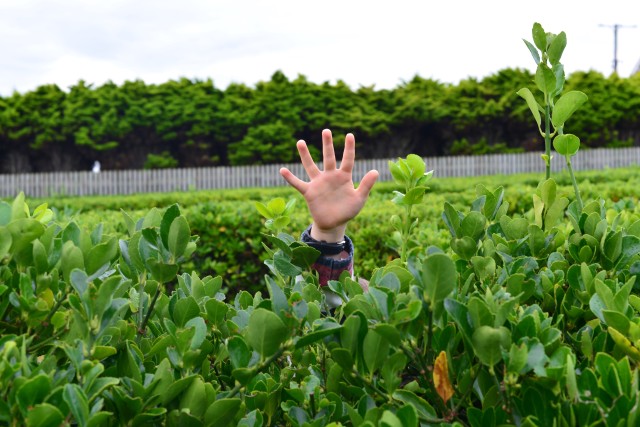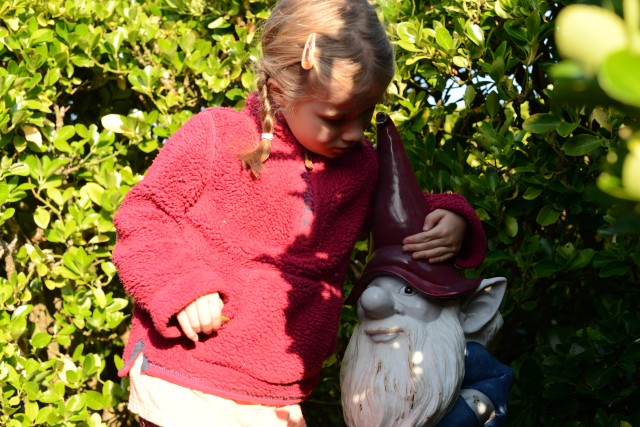 There is an outdoor pool open in the Summer months and an indoor pool open all year round. Other indoor activities include table tennis and soft play ( which can be used by guests when childcare is not open )
For adults there is a well equipped gym which can be used for the duration of your stay for just £10.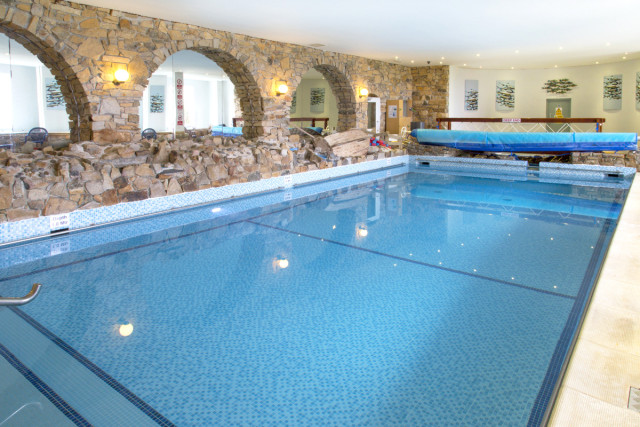 Eating at the Sands
We ate in the main restaurant on the Friday we arrived. Guests can choose to eat with their children in the family dining area or children can eat   earlier so adults can eat alone. We ate with the children at 7pm and even though the restaurant was almost full the service was very quick and food great with very generous portions and an extensive menu. The children loved their fish and chips followed by ice cream and my burger and sweet potato chips were delicious.
Breakfast is also served in the restaurant and offered hot and cold options with plenty of choice for all of us.
We also had lunch on the Saturday of our stay which was very reasonably priced and included cornish pasties, paninis, chips and sandwiches.
We had a brilliant weekend and would definitely recommend Sands Resort to everyone. There was just so much for the kids to do and having everything we needed in one place made it almost stress free for us, which isn't something I say very often.
Why is  Sands Resort Hotel and Spa great for kids?
You can borrow lots of equipment for free, saving you buying things like buckets, spades and body boards and having to transport bottle warmers and sterilisers. For a full list of what you can borrow for free see here.
Most activities available are all free of charge, including Tennis, 9-hole Golf, Football, Basketball, Table Tennis, Crazy Golf, Croquet, Table Football (balls have to purchased).
Brilliant swimming pools.
Beautiful grounds and walking distance to the beach.
The rooms are very spacious, with a separate sleeping area for the kids.
There are lots of activities for older children both on and off site.
An Ofstead approved kid's club is available during school holidays for children up to 8 years old. My little girls tried out the kid's club for a couple of hours on the Saturday morning of our stay and had such a good time they didn't want to leave. As well as soft play there was a very well equipped room with a craft area, role play area and lots of LEGO and Games. See the website for more childcare details and times. If we'd stayed for longer we would definitely have used the evening club and had a peaceful meal on our own too.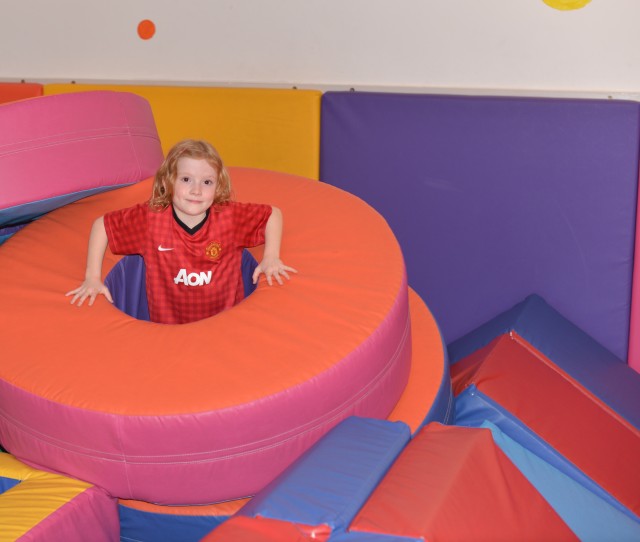 Fancy a break at the Sands? Check our their special offers page.
I put together a little video to show you how much fun we had over the weekend.
We were offered a weekend break at the Sands Resort Hotel and spa free of charge.