A few months ago I applied for some funding with Actimel as part of their Family Wellbeing Program for the CONNECT theme. I was delighted to find out we'd been granted our wish.
My idea was to get some garden equipment that would help my children learn to work together, and hopefully get the neighbourhood children involved as well.
To start us off, we've been playing with hula hoops, and together have made up 3 games to play.
Jumping Race
We line the hula hoops up down the garden and take it in turns to jump along the line till we reach the end. The children not jumping count. The winner is the fastest.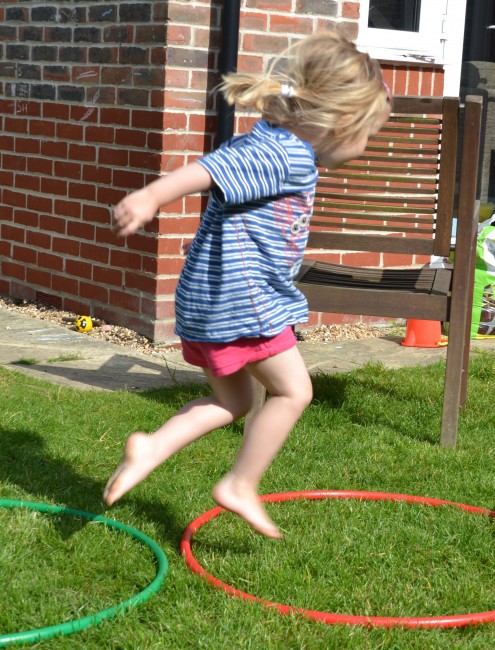 Hula Hoop Target
We laid the hula hoops out in a circle and put foam numbers into each one. We then took it in turns to throw a bean bag onto the target. Each person got 3 shots and added up their score.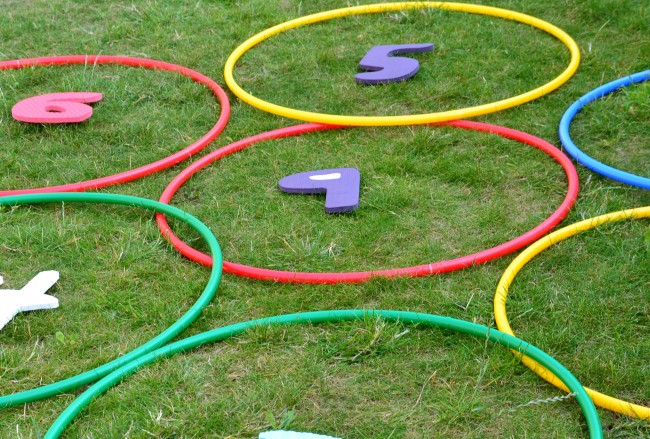 Number Practice
This one was great for little H who is just learning to recognise numbers.
We added foam numbers to our line of hula hoops and asked her to jump to a specific number. It was lovely to see the older two cheering her on.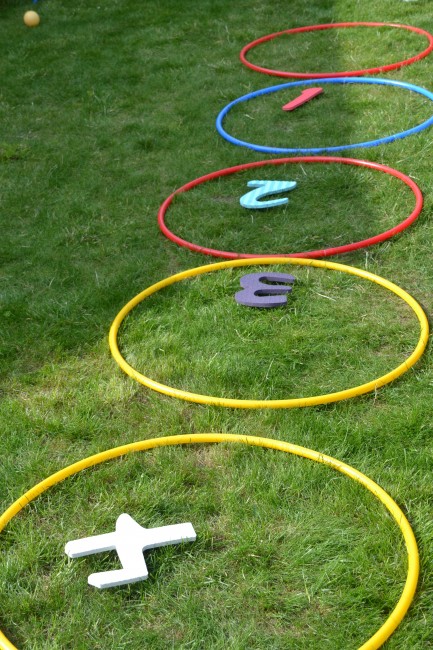 I'm sure as summer goes on we'll think of many more games to play, and can't wait to show you the other equipment we have been sent.
Find out how you can apply for funding from Actimel here.
Red Ted Art has some great PLAY ideas also.
We were sent the hula hoops as part of the Family Wellbeing Program.
We believe every family has the right to happiness, health and togetherness. That's why we've created a way to help boost your family's wellbeing with smart little tips and small steps that can make a big difference.