For most of the last 12 months I've been plagued by constant headaches, not the can't get out of bed type, but dull, constant pain that stops me focussing and generally spoils my usually happy mood. I wake up with a headache and go to bed with a headache. The headaches have a real impact on my day to day activities and generally zaps my enthusiasm and energy.
For a brief period I found myself taking pain killers everyday, which obviously isn't an ideal situation, but the quick fix was the easiest way for me to make myself functional again. Syndol Headache Relief, an over-the-counter paracetamol-based pain killer was brilliant for me, working very quickly to relieve the pain and let me get on with my day.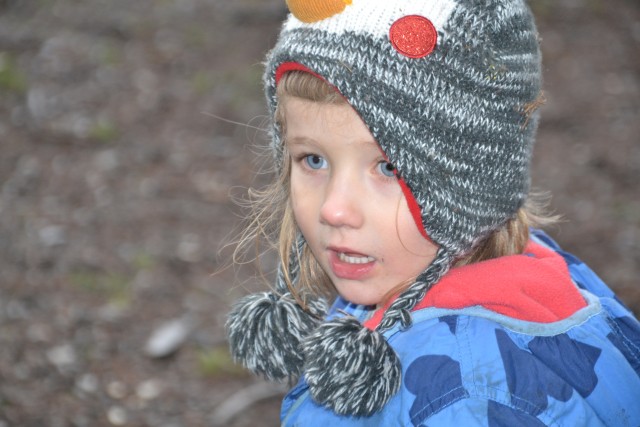 The only way to manage the pain without pain killers is to distract myself and the easiest way to do that is to get outside. Fresh air is the only thing that seems to help and has the added bonus of keeping the children busy, active and happy at the same time.
Is there anything better than a grubby, smiley face?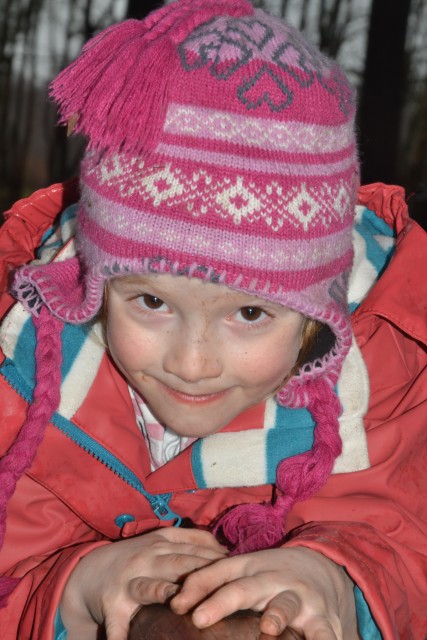 My favourite place to de-stress is Alice Holt Forest on the outskirts of Farnham in Surrey. I love the tree lined paths, the wide empty spaces, sun shining through the clouds, puddles to jump in, trees to climb, a huge forest to explore.
Something about the trees seems to fire up the kid's imagination and we find ourselves looking for fairies, pretending to be the Gruffalo or hunting for 'treasure', we never go home without a new collection of sticks or pinecones.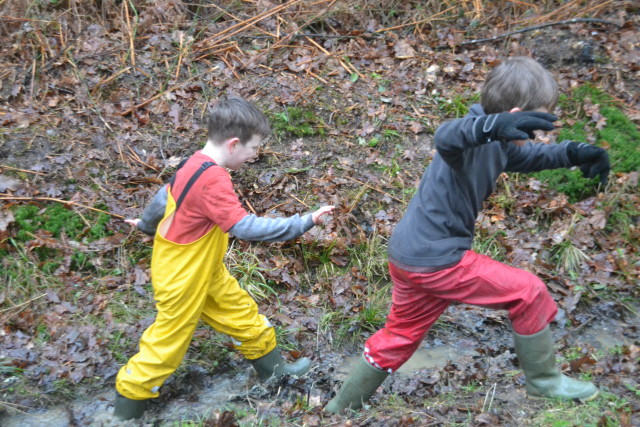 I love watching the kids skip off in front, chatting together, talking about where to go next or when to stop for a snack. Every time we visit we find something new, somewhere different to explore. Just after Christmas we tried the family bike ride for the first time, little H did so well on her tiny bike, but the three miles was a tiny bit too much for her, especially in the bitter, winter cold.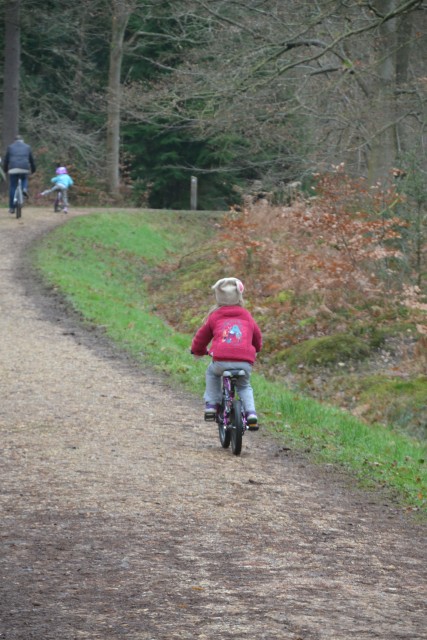 My favourite time to visit Alice Holt isn't in the summer, although we do visit all year around. I really love Autumn, when it's not so busy, when the trees start to change from green to orange, yellow and red. I take comfort from the cooler air on my face, the extra shade under the trees and the crunchy leaves under foot.
 We visited just last week when the top three photos were taken and it was the best afternoon, even in the rain the kids ( and adults ) had such a lovely afternoon, it really helped clear my head, which is a rarity these days. The forest is definitely my #BetterPlace.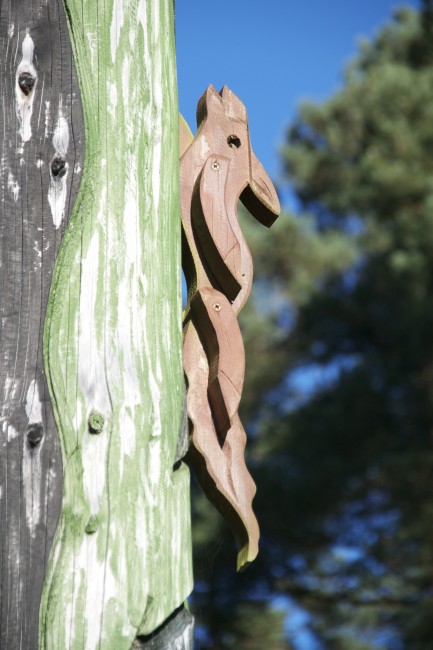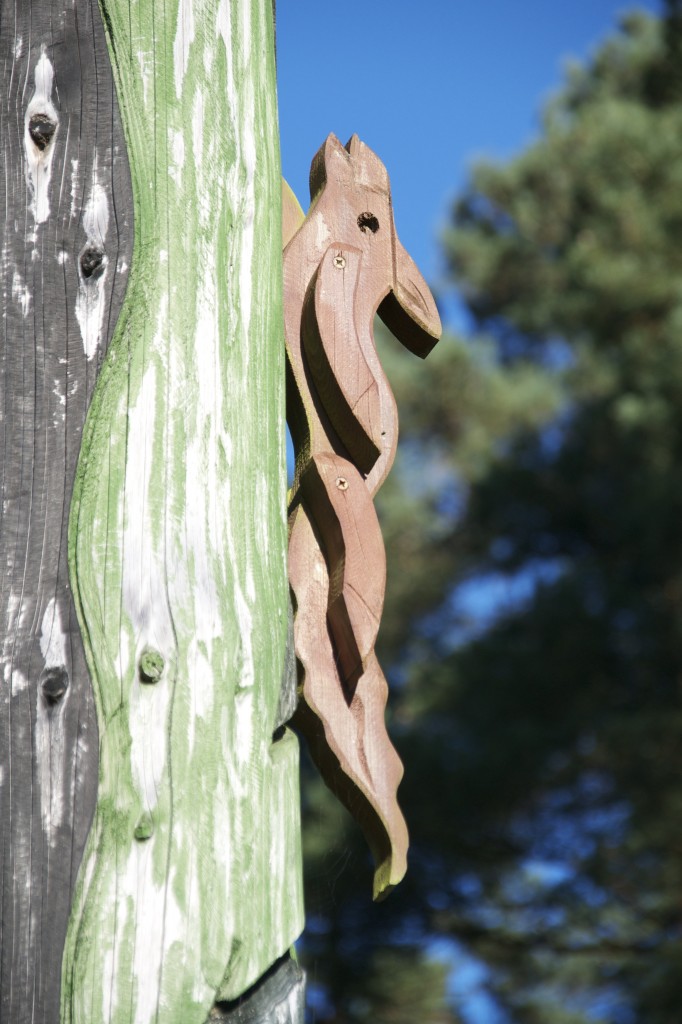 Disclosure: This #BetterPlaces post is in support of the Syndol Headache Relief Find Your Better Place campaign with BritMums. Syndol is now formulated for headaches. Visit Syndol for online resources with information about headaches and how to restore calm in your life.