It seems like two minutes since Z started school, he cried, I cried, it took a lot of getting used to for both of us, but over the last two years we've watched him grow in confidence, make new friends and not just learn to read and write, but  learn to LOVE to read and write stories. It has been amazing to watch.
I could not be more proud of my funny, clever and kind little boy.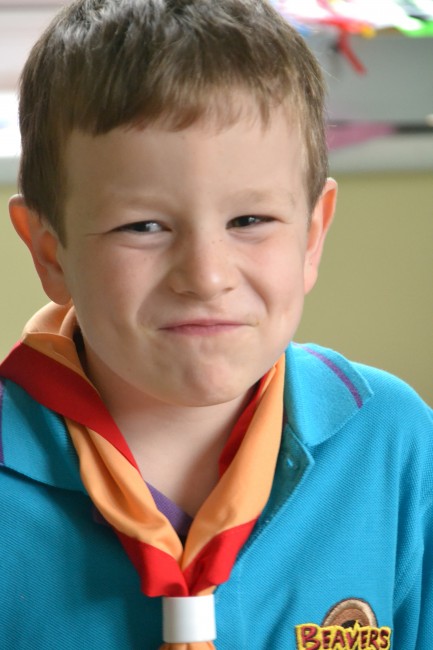 He has had such a lovely year at school this year, that I wanted to give something quite personal to his teachers, so we have spent a few lovely hours together decorating plant pots to give as a thank you gift.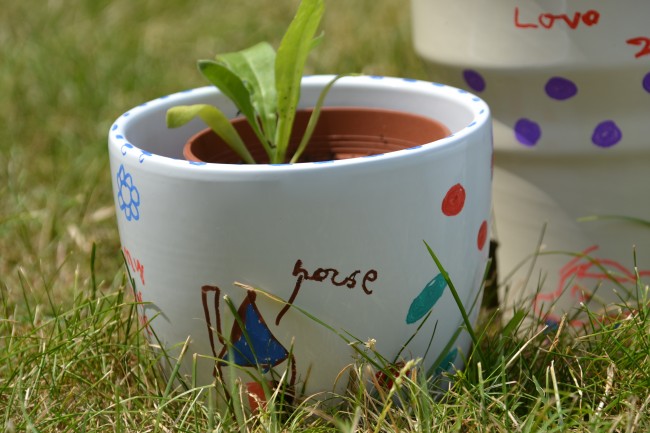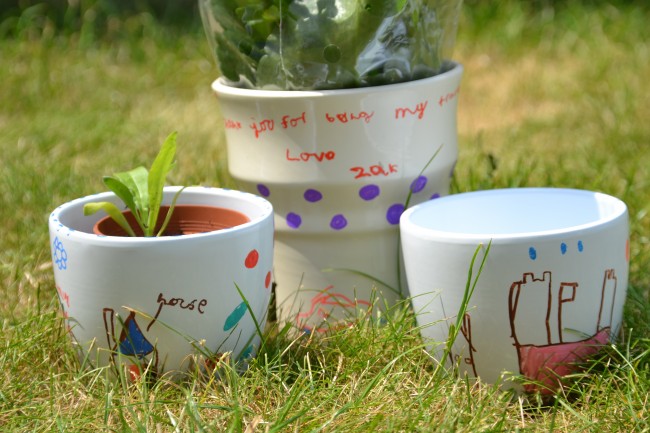 The little plant was taken from our garden, I'm not sure what it is as Little S has been planting anything she can find when I'm not looking.
What do you think?
I used these pens from Yellow Moon, which are brilliant.
Not wanting to be left out S has made a heart for her favourite pre school teachers. The heart was also from Yellow Moon.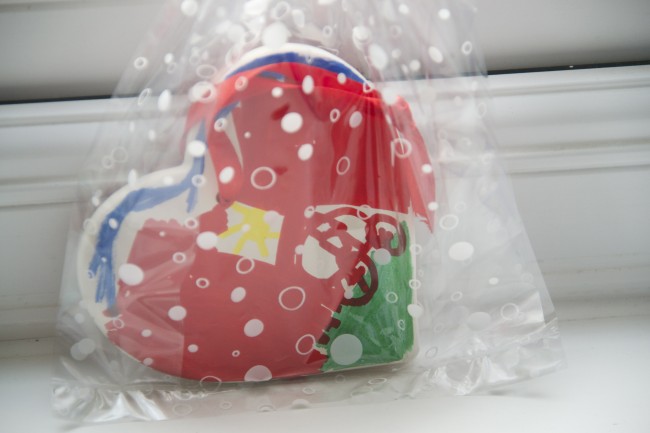 I bought the products above, but wanted to share as I think they are fantastic.