Half term passed by in a bit of a blur for us. Firstly I have no idea how it was actually half term last week, didn't we just have the Easter holidays? Secondly how is it June??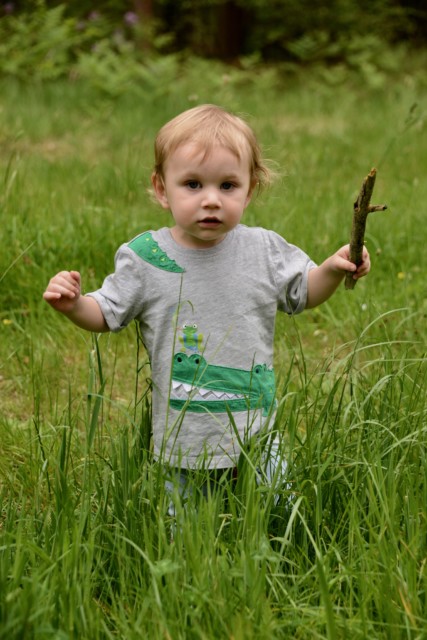 We didn't really do much at all last week, and I did feel a bit guilty seeing everyone's fun day trips on Instagram, but you can't be out everyday can you? We had planned on going to Cornwall for a few days, but that all fell through for various reasons.
Zak went on a school residential on Thursday so a fair bit of time went into organising that. We had friends over for a BBQ on Bank Holiday Monday and family guests both weekends. I'm pretty exhausted and it's going to be a hectic rest of term with lots of gymnastics and swim competitions as well as the usual end of school year chaos.
We took Charlie to Paulton's Park yesterday which I thought would be quiet as it was an Inset day for us, but it was SO busy. I should've taken just him in the middle of a term really, but the girls love Paulton's Park too so I wanted to include them as well. However, it was well worth the effort as despite the crowds Charlie loved seeing Peppa, George and friends and was practically opened mouthed walking around the Lost Kingdom. When I put him to bed last night he told me about everything from going on the boats, to seeing Mr Tato and the T-Rex, so I think he really did get a lot out of it.
My favourite morning of the whole holiday was a simple walk around a lake near us where I managed to get some cute photos of the kids ( minus the one who was off adventuring without us )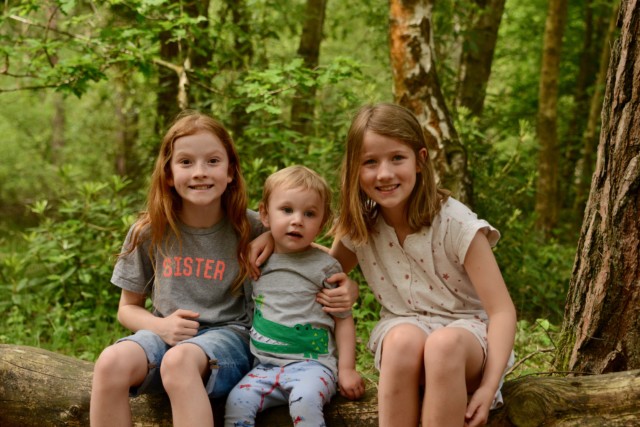 How was your half term?