I'm in denial that half term is almost over and it's nearly November. How did that happen? Once again half term has just flown by and my plans of spending the days designing experiments, crafting and generally spending lots of quality time together hasn't really worked out. We have managed to play a lot of fun board games though, Zak and I are now Othello converts and the girls and had fun making more leaf people and trying some leaf printing.
Leaf printing is easy, we simply stuck a piece of card the same shape as the leaf to the back of the leaf, pressed in into some lovely Autumn coloured paint ( we love ready mix paint from The Consortium ) and pressed into our paper.
What do you think?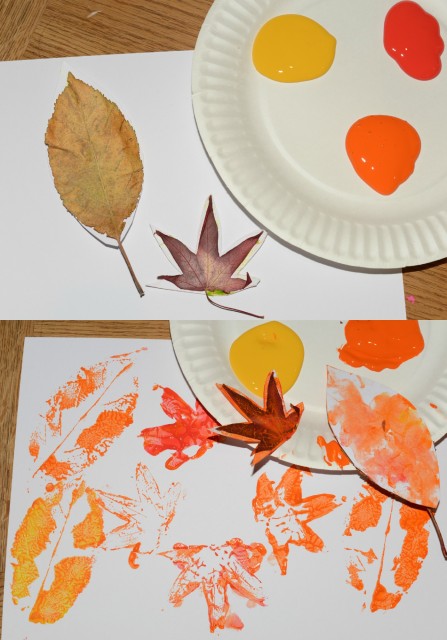 We might try a bigger version next week and make a tree.
How has your half term been?