This post has been written in sponsorship with Baby Dove and Tots100.
Being a parent isn't always easy. Charlie is my fourth baby and I'm still learning. We did everything we thought would be best for his skin from the beginning. We didn't bathe him for a few days after he was born, I've been very careful not to use anything which might irritate his skin and yet we've still had some problems with dry skin, exacerbated by the fact that we live in an area with very hard water.
There are very few brands that I trust with my beautiful baby boy's skin, so I was thrilled to read about the new baby range from Dove available in two ranges, Baby Dove Rich Moisture and Baby Dove Sensitive Moisture (fragrance-free).
Did you know that a baby's skin is thinner than adults and so more likely to lose moisture? Charlie has had dry skin on his face since birth and is showing signs of developing eczema, which has made me  extra careful about everything he comes into contact with. I was pleased to read that Dove, a brand I know and trust have taken their 60 years of experience to ensure that the Baby Dove range replenishes the essential moisture and nutrients that are much needed by a baby's skin. Mild DEFI technology is used to ensure that their products minimise both protein and lipid damage within the outermost layer of your baby's skin, helping to protect its natural barrier. Sounds great, doesn't it?
What did we think?
I always have a pack of baby wipes in my bag, they're just as handy for my bigger children as the baby. I love that the Baby Dove wipes are hypoallergenic and alcohol-free, so they don't dry out the skin, but leave it feeling soft and smooth. I will also confess to having used them to remove my make-up as sometimes going to bed after a long day with a little baby I just don't have the energy to wash my face properly. The wipes contain a mild moisturiser, which really does leave your skin feeling soft, smooth and moisturised. I will definitely buy them again and recommend to my friends.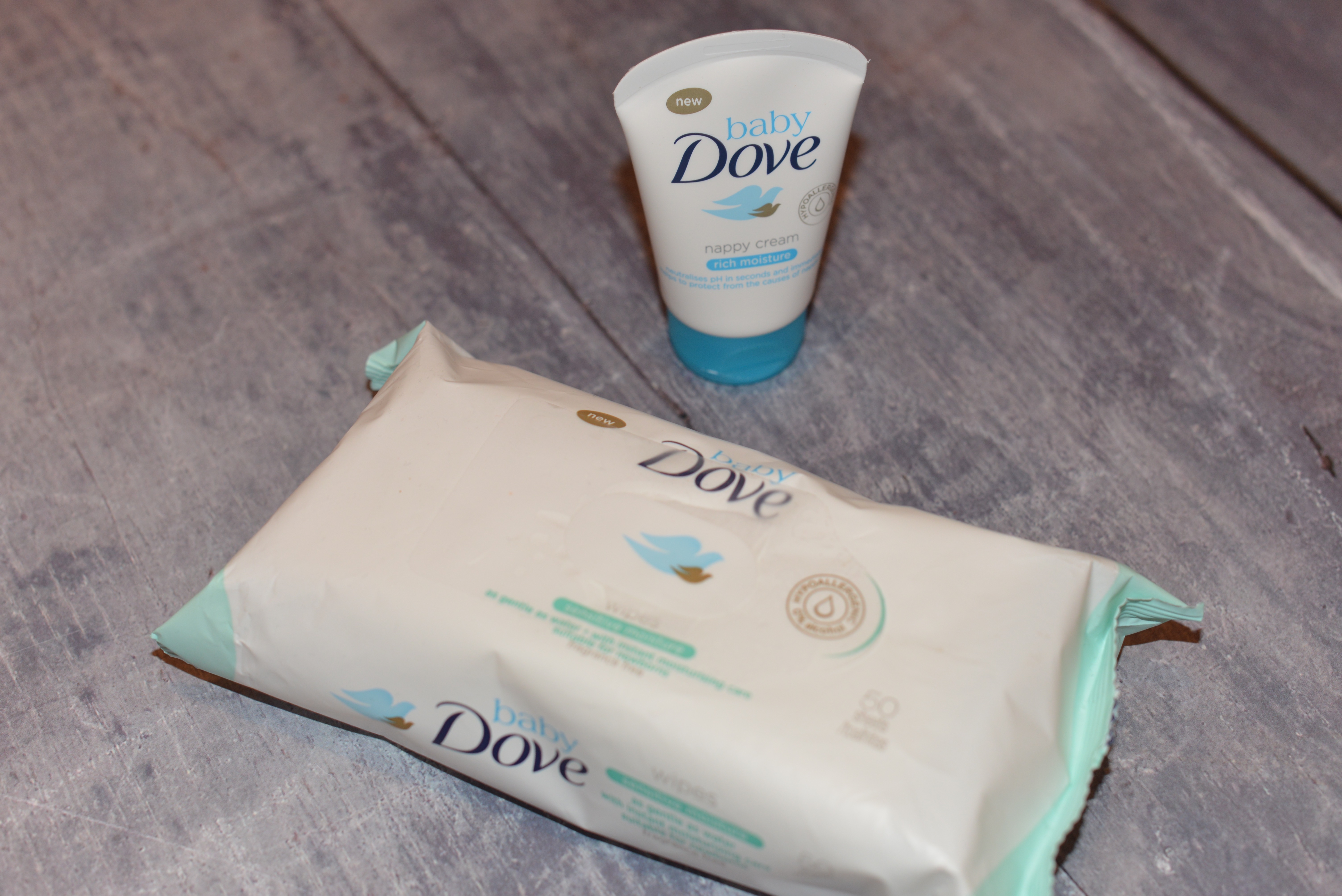 The Baby Dove Rich Moisture Nappy Cream has also been a big hit in our house. It rubs in easily without sticking to the skin like some nappy creams. It has kept Charlie's bottom nappy rash free and moisturised at the same time.
Charlie loves bath time, which means I love bath time! It seems to calm him down and make him smile during those grumpy and tetchy hours at end of the day. I'm very conscious that frequent baths could be drying out his skin further so really want to try the Baby Dove Head to Toe Wash next as I'm sure that will be just as good at keeping him moisturised as the wipes and nappy cream are. The tear free shampoo is also on my list to buy for him as his hair is starting to thicken up and he has a tendency to wipe his food in it.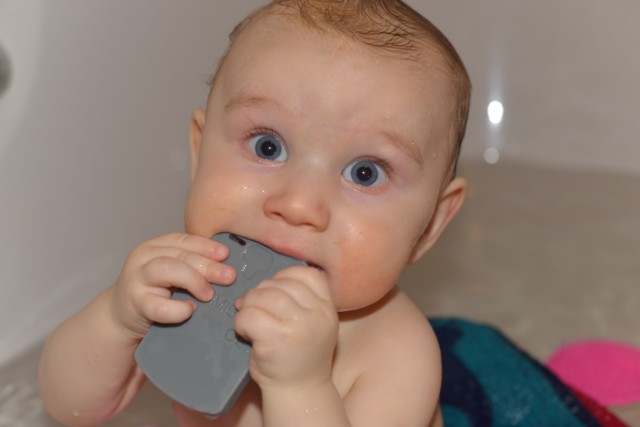 All Baby Dove products have been dermatologically tested and paediatricially approved, meaning that they are safe to use every day.
Full information of the Baby Dove range is available on their website.