My little 4 year was BEYOND excited to be chosen to bring the class Eagle home last weekend. She came out of school and immediately thrust him into my face telling me about his 'book' we needed to write in. Luckily we had a busy school and friend filled weekend so I didn't have to plan anything exciting to write about.
Beaky went swimming.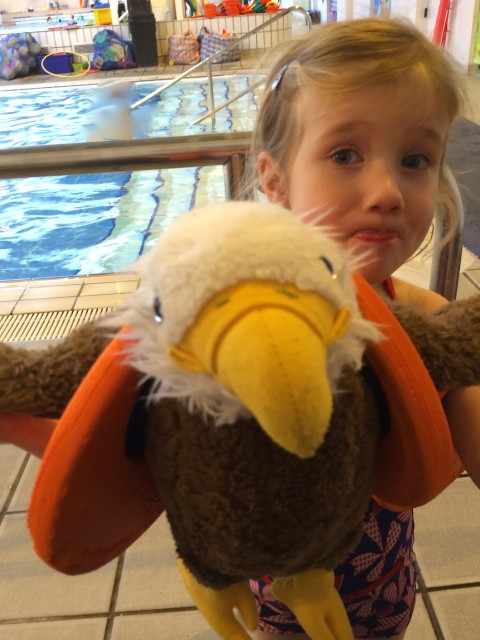 He helped at the Christmas Fayre, went to TWO soft play parties and was hugged a LOT!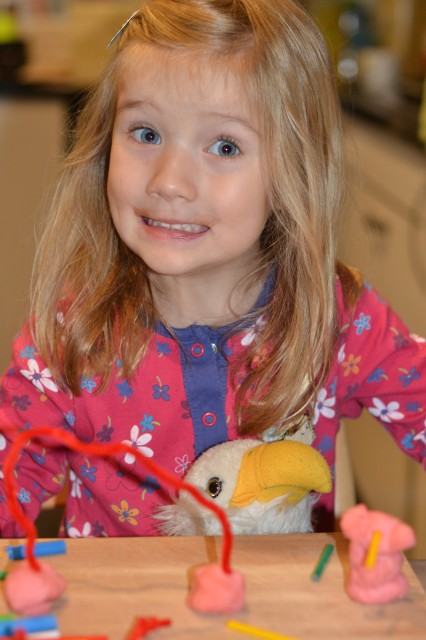 Of course Beaky couldn't go home without a little souvenir of his stay so the girls made him a mask and sent him back to school with a dress.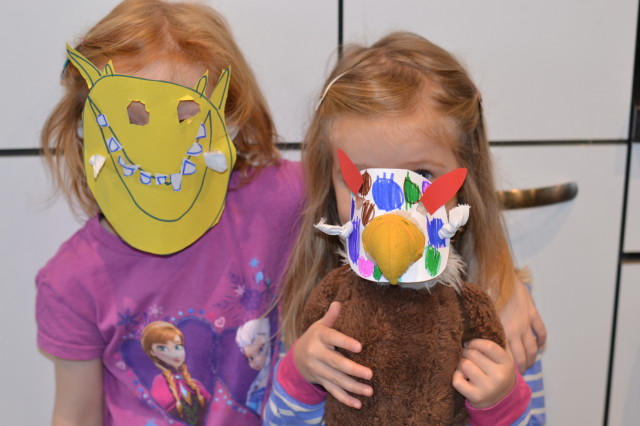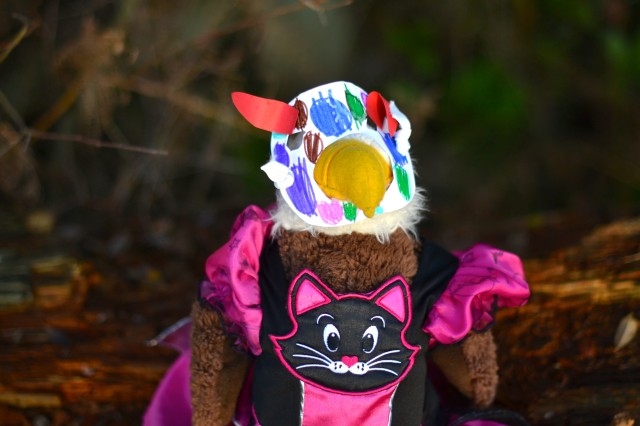 It was lovely to see how much little H adored Beaky, which isn't because she particularly loves the rather scruffy little Eagle, but more a reflection of how much she loves school, her class and teachers.
Every time I see her in her school uniform I can't believe my littlest girl is already at school, finding her place in a class of other children, making friends and learning so much, so fast everyday. I was hugely worried about her starting school at just 4 years old, but she has been utterly amazing. I couldn't be prouder, and am very much looking forward to seeing my little donkey in her first Christmas play tomorrow.