It's been 10 years since my last winter pregnancy, back then I was working in London so pretty much only had to walk from the car to a lovely warm train. The thought of a pregnancy coat didn't really cross my mind. My daughters were both born in summer, which was lovely and much easier from a clothing point of view. This time however, I have no choice but to brave the cold, wet and windy weather twice a day on the school run. I tried very hard to manage without a maternity coat, but as the weeks went on it became more and more difficult to fasten my ( previously very roomy ) coat.
Maternity Coats
I spent a long time looking online for something that would last me till the baby is born and that could potentially be worn after pregnancy too. My favourite selection of maternity coats was most definitely from Yummy Mummy Maternity who kindly sent me the Quilty padded jacket from Mammalicious to try. As soon as put it on I felt this huge sense of relief, the Quilty is warm and cosy, perfect for both very cold and milder days. Priced at just £55, I think this is a great choice for a maternity coat. My only complaint is that it doesn't have a hood, but it's been so cold recently I've been wearing a hat anyway. Yummy Mummy Maternity does have hooded coat options available as well, if you think you'd miss not having one.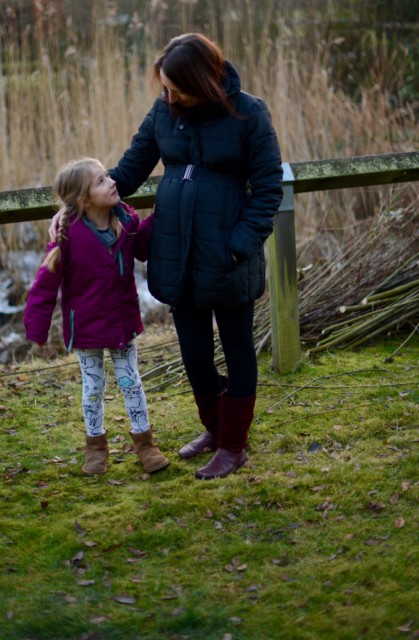 The Quilty has definitely made the school run much more comfortable for me,  it's hard enough leaving the house on cold mornings without having a battle just to fasten your coat up!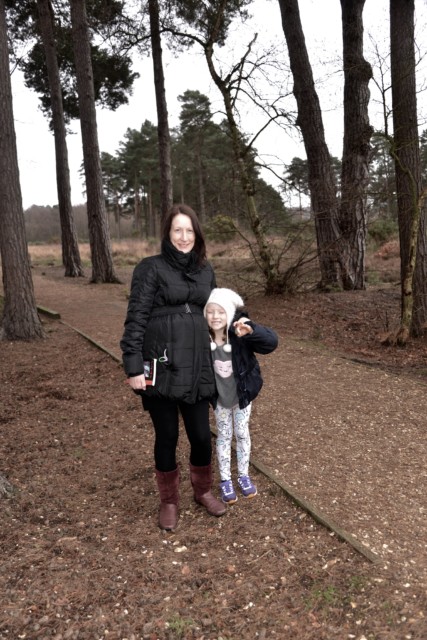 Yummy Mummy Maternity have some beautiful maternity and nursing clothes too, so do pop over and take a look.
One of the benefits of being heavily pregnant in winter is lots of evenings snuggled under layers of blankets watching TV with a hot chocolate. I'm so exhausted by the end of the day at the moment, that I am really enjoying relaxing in the evenings, so it's not all bad!
Have you been pregnant through the winter months, how did you find it?