Do you have a Christmas Jumper? I haven't been able to find one for me yet, but bought the kids some gorgeous ones in the sale last year, which they wore to school last Friday to support Save The Children's Christmas Jumper Day.  How amazing is it that people all over the country wore Christmas jumpers and donated for Save the Children.
Don't worry if you've missed the boat or didn't get chance to join in for any reason there's another great way to support the campaign, simply pick up a copy of this super cute little book 'The Best Christmas Jumper' next time you pop into Costa, which I seem to do frequently. Priced at only £1.50 it's a lovely little stocking filler and £1.17 of that cost goes directly to Save The Children to help with their Read on, Get on campaign helping to improve literacy skills of disadvantaged children throughout the UK.
The story is a sweet Christmas tale, featuring Santa, Snowman, Reindeer and an Elf, who discover that working together as a team helps them be successful.
Written by award-winning children's writer Rachel Bright author of the Love Monster series, and illustrated by Vicki Gausden of Noisy Circus fame. It's suitable for kids of all ages. My children LOVED it.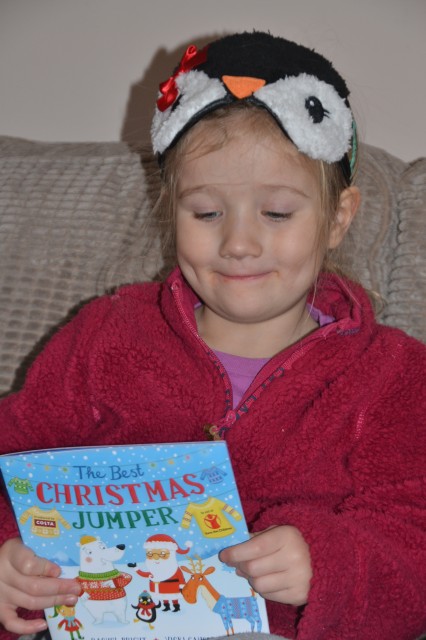 We were sent a 'bedtime pack' including a copy of the book by Costa.