Is your friend or loved one expecting a winter baby this year? Before you rush out to buy them a big fluffy stuffed toy, read this! New babies do need lots of things, but they don't need everything (including said 265th stuffed fluffy toy). Take some of the stress out of new parent's shopping lists and get them something they will actually need, use, and love with a newborn.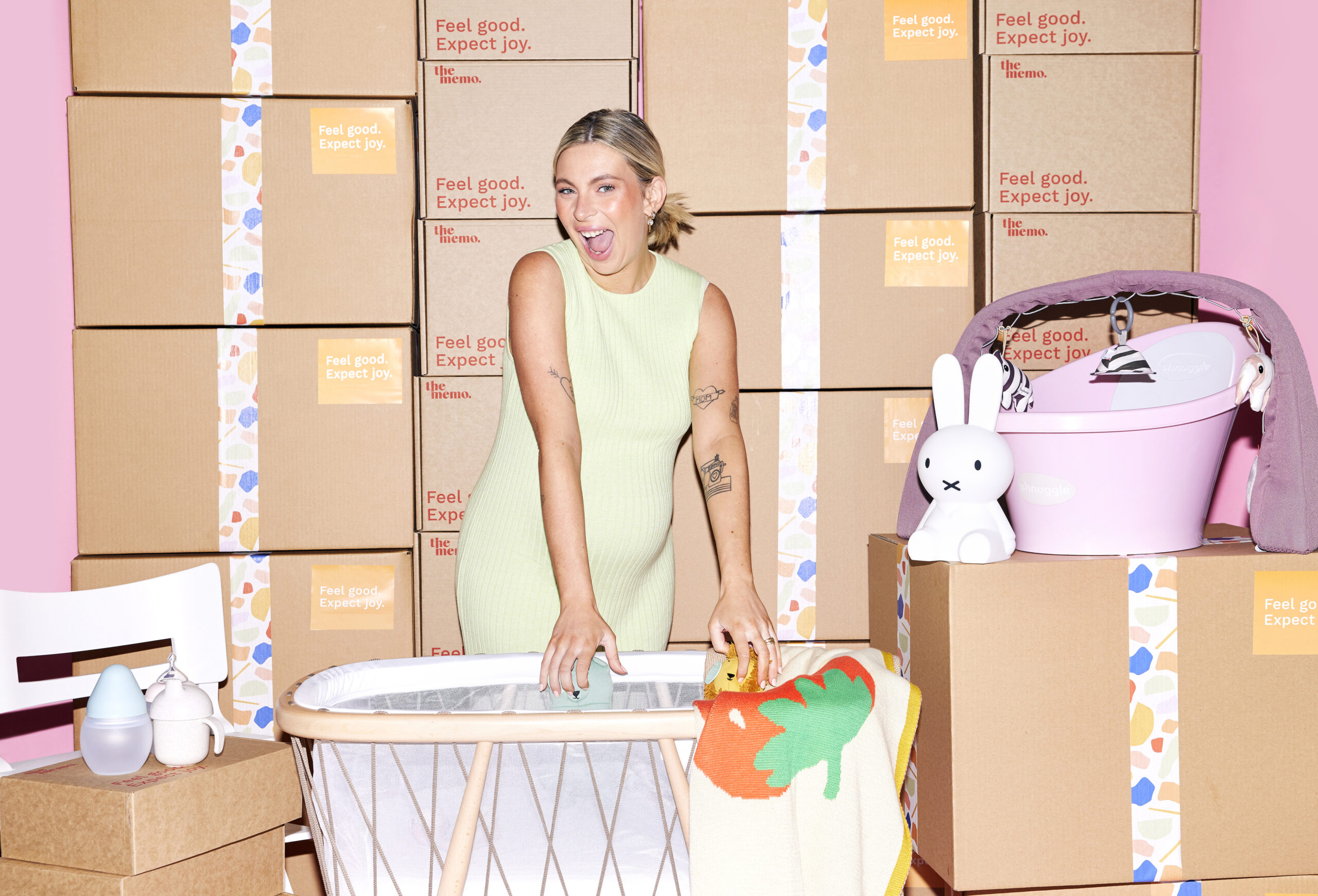 What makes a good gift for a winter baby?
While it might be tempting to get them that cute little summer dress or a pair of swimmers, there are a ton of more suitable gifting options for winter babies. Consider gifting:
Beanies and knotted hats to keep their head warm
Fluffy cardigans
Warm socks
Hooded towels to keep them warm after a bath
Personalised blankets
7 Best Gifts for Winter Babies in 2022
Here's a roundup of our favourite gifts for winter babies in 2022. Expecting parent reading this? Make sure to add your favourites to your baby gift registry so your loved ones know exactly what you need! 
This is a practical gift that new parents are sure to appreciate. Did you know babies lose most of their body heat through their heads? Make sure they're extra warm with a soft and fluffy hooded towel from Bubba Blue. Luxuriously soft, it's made with breathable bamboo, which is highly absorbent and has natural antibacterial properties.
Features of Bubba Blue Hooded Towel:
Made with breathable bamboo
Natural antibacterial properties
Ultra absorbent
Machine washable
Suitable up until two years of age
Keep them cosy (and looking oh so cute) all winter long with a knitted baby jumper. Sure, it won't last them longer than the season they're born in (they grow quickly after all), but they'll be loved and well used. We like the Merino Knit Cardigans from Nature Baby in particular as they're extra snuggly. They're made with GOTS certified 100% organic merino wool, and are as stylish as they are functional.
Features of Merino Knit Cardigan:
100% organic merino wool
Handwash only
Fine knit rib binding around the neck
Button down front closure
Gift them a classic that they won't grow out of for a while to come with a beautiful white PureBaby blanket. Made from soft organic cotton, it'll get good use all year round to add a layer of warmth around the house or when out-and-about.
Features of PureBaby Blanket:
Made from organic cotton
Suitable for newborns-toddlers
Machine washable
GOTS-certified
Gift them (and their parents) the pleasure of beautiful sleep with a cosy winter sleeping bag they'll wear all season long. We like the Winter Bag from Woolbabe as it's made from a mix of cosy Australian merino and cotton. The quilted wool filling provides additional warmth and temperature regulation, which is ultra important for babies as they're not able to regulate their own temperatures. They can be used in room temperatures from approximately 14 to 22 degrees by varying the clothing inside the bag, making it ideal from Autumn through till Spring, and on cooler nights in summer.
Features of Winter Sleeping Bag:
Made from mix of organic cotton and Australian merino 
100% Australian wool filling 
Front double-ended zipper 
Machine washable

It goes without saying that some warm and cosy winter clothes are going to be a real hit for a newborn gift. A few staples like a snuggly zipsuit or bodysuit, warm pants, and tops are ideal. We particularly like the Merino Wool Bodysuits from Nature Baby for winter. This delicate knitted fabric has a nostalgic quality and the soft merino wool will keep baby cosy and warm.
Features of Merino Wool Bodysuit:
100% Organic pointelle merino wool
YKK dome closure for easy nappy changes
Envelope neckline
Babies and swaddling go together like a good cheese and wine. Seriously, swaddling is where it's at when it comes to settling a crying baby and putting them to sleep. Gift new babies a gorgeous swaddle and the added bonus of comfort and sweet dreams. Try the Wilson and Frenchy Bunny Swaddle Rug. Made from GOTS certified organic cotton, it features a hint of elastane for added stretch. Use it for swaddling, tummy time, spills, burping or as a cover over car seats and change tables.
Features of Bunny Swaddle Rug:
Made from 95% organic cotton and 5% elastane
Measures 100cm x 100cm
Machine washable
Last but not least, the final perfect gift for a winter baby has to be a beanie. Keep little heads warm when they leave the house with a cute knotted hat. Try the Alpine Pom Pom Beanie from Nature Baby for serious bunny vibes and cuteness overload. Made from beautiful organic merino fabric, their head will be cocooned in warmth. It features a chunky folded rib cuff for a snug fit around baby's face and ears, and a fun pom pom on top. Wonderful for heat retention, whilst remaining soft and breathable.
Features of Alpine Pom Pom Beanie:
Made from organic merino
Cute pom pom
Hand wash only 
Inspired to start shopping for a new little winter baby? Remember to check if your expecting friend or loved one already has a gift registry so you can make sure to get them exactly what they need and don't double up on things they already have. 
Collaborative Post