Where do you blog? Is the question Bibsey Mama is asking. Are you a slattern or a saint?
This is where I blog usually…sometimes I'm on the desktop in the study, but you can't open the door in there at the moment for all the ebay stuff that I have yet to put on ebay!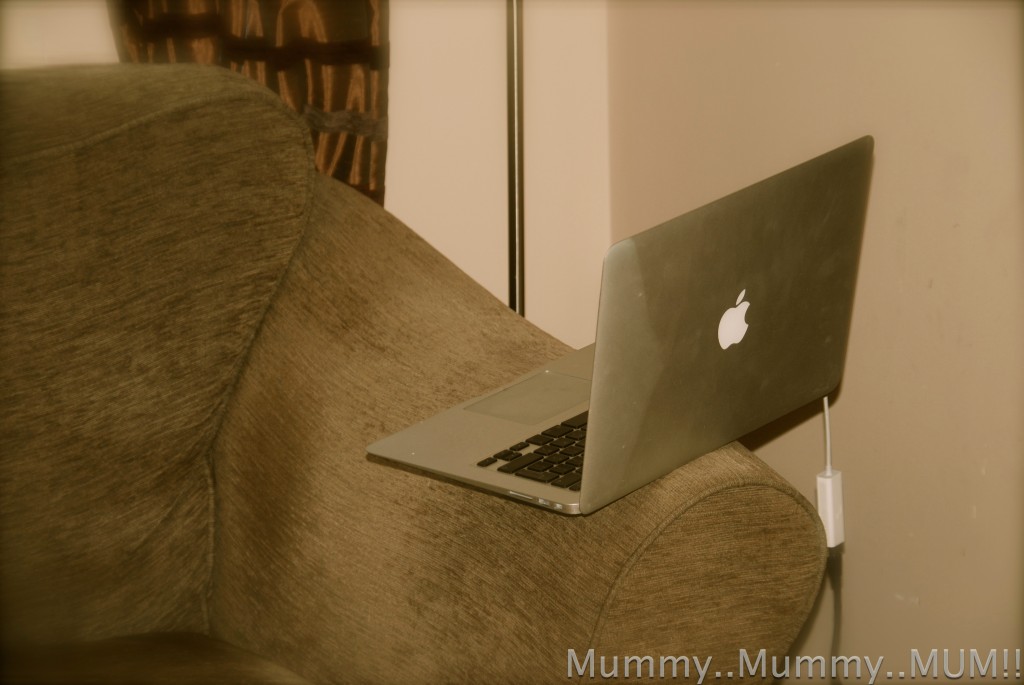 I have been known to blog on my phone whilst the kids are in the bath or toilet, in the kitchen while they eat dinner and in bed whilst watching 'The Gilmore Girls'. Is this saintly or slatternly? I'm thinking slattern….
So where do you blog: