Reading had unexpected benefits for people of all ages. For young children, reading gives empathy an early start. Adults have used reading as a recovery tool for alcohol addiction.  
However, we don't always think about the benefits of reading for teens and middle schoolers. When teens read for fun, they expand their vocabularies, attention spans, and sense of compassion.
Sadly, literacy studies show that fewer teens in the U.S. read for pleasure these days, but that doesn't mean the trend can't be reversed.
One of the best ways to keep teens reading is to make sure they have access to the material that interests them. Below are some book recommendations for middle schoolers and teens. Whether your child is re-learning the love of books or just wants some new options, these choices can give them a great place to start.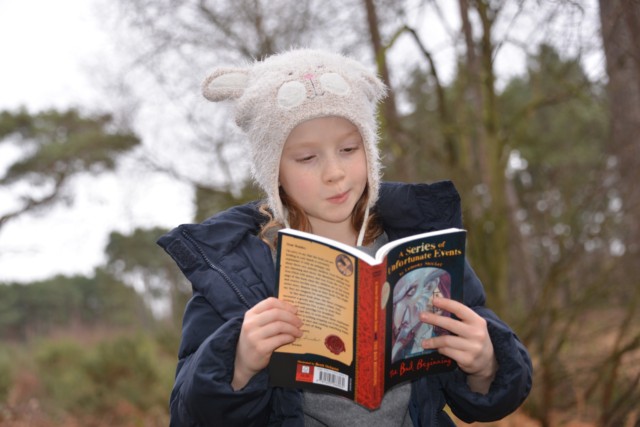 Book Recommendations for Middle Schoolers
It's not always easy to find the right books for middle schoolers. From ages 11 to 13, kids may have outgrown some of their old favourites, but they may not be quite ready for the young adult section of the library just yet. 
The good news is that many authors write specifically for this age group, and middle schoolers have more options than ever.
For Young Fantasy Readers: The Troubled Girls of Dragomir Academy by Anne Ursu
The Troubled Girls of Dragomir Academy makes a great choice for readers who enjoy a good "magic school" story.
This book introduces us to Marya, who lives in a city where every boy has the potential for magic. But when Marya's brother is tested for magical abilities, Marya makes a mistake that ultimately sends her to a magical school for wayward girls.
What follows is a rich story of reclaiming power, understanding, and individuality.
Ursu has a powerful gift for imagery and storytelling, but more importantly, she writes with compassion for young readers who may be figuring out where they fit in.
For Budding Feminists: Dress Coded by Carrie Firestone
For kids who enjoy realistic contemporary fiction, Dress Coded has a little bit of everything: strong friendships, humor, relatability, and much more.
The book introduces us to Molly, a middle schooler whose friend gets into trouble for wearing a tank top to school. When Molly realizes that the school's dress code unfairly targets girls, she starts her own podcast to protest it.
Dress Coded addresses a very real issue that middle schoolers deal with today, and it empowers them to take a stand for the things that matter to them.
For Readers Who Loved Junie B. Jones: Invisible Emmie by Terri Libenson
For kids who have outgrown the Junie B. Jones series but still crave its heart and hilarity, Invisible Emmie may fit the bill.
Emmie herself is quite similar to Junie B.'s friend Grace: shy and gentle with a big imagination. Her friend Katie is more like Junie B. herself: loud, outgoing, and not afraid to be the center of attention.
Invisible Emmie is a graphic novel that celebrates both personalities. It provides plenty of humor along with subject matter that middle schoolers can relate to.
It's also the first book in a series, so if your middle schooler loves this book, they can pick up Positively Izzy and Just Jaime next.
Book Recommendations for Older Teens
For older teens, the book possibilities are endless. The young adult book market is thriving. Here are just a few suggestions that readers have loved.
For Fantasy-Loving Teens: Once and Future by Amy Rose Capetta and Cori McCarthy
Young adult fantasy novels have something for everyone. Teens can find everything from fairytale retellings to science fiction.
Once and Future melds all of the best elements of fantasy, and its characters include people of multiple races, genders, and sexualities.
Once and Future is a retelling of the King Arthur story, but it has a few twists. For one thing, it takes place in the distant future. Merlin is aging backward, and the Arthur character is a young woman named Ari.
This fast-paced book has adventure, friendship, and romance, and will keep readers hooked until they reach the last page.
For Readers Who Want to Make a Difference: The Hate U Give by Angie Thomas
Inspired by current events and lived experiences, The Hate U Give is one of the most important young adult novels today.
Sixteen-year-old Starr Carter lives in a mostly black neighborhood but attends a predominantly white, affluent school. When Starr witnesses the killing of her best friend, Starr must navigate trauma, identity, and media attention.
The book captures teen voices realistically, and Thomas's writing style keeps readers engaged.
For Fans of Romance: The Fault in Our Stars by John Green
These days, a lot of teens may know John Green as the brother of Hank Green, who posts delightfully hilarious science facts on TikTok.
John, however, is also a bestselling author of young adult novels. The Fault in Our Stars is perhaps the most famous of those novels.
In this book, Hazel, who has cancer, meets a boy named Augustus at a support group. The two quickly form a romantic connection.
The Fault in Our Stars navigates love and mortality in a way that doesn't talk down to teens, all while providing a sweeping, engaging story.
Finding Books for Teens and Middle Schoolers
If your teen or middle schooler is looking for a particular book, some schools and libraries may have a smaller selection than others.
For teens who have less access to certain books, the Brooklyn Public Library offers free digital library cards for people ages thirteen to twenty-one. These library cards provide access to a wide selection of e-books. 
Collaborative Post