We need to encourage kids to ask for help to ensure they feel supported and get good guidance whether it be in relation to their schoolwork, health or social /emotional issues. Today's guest post looks at this issue and offers tips to help a child help themselves by accessing the assistance they need in life.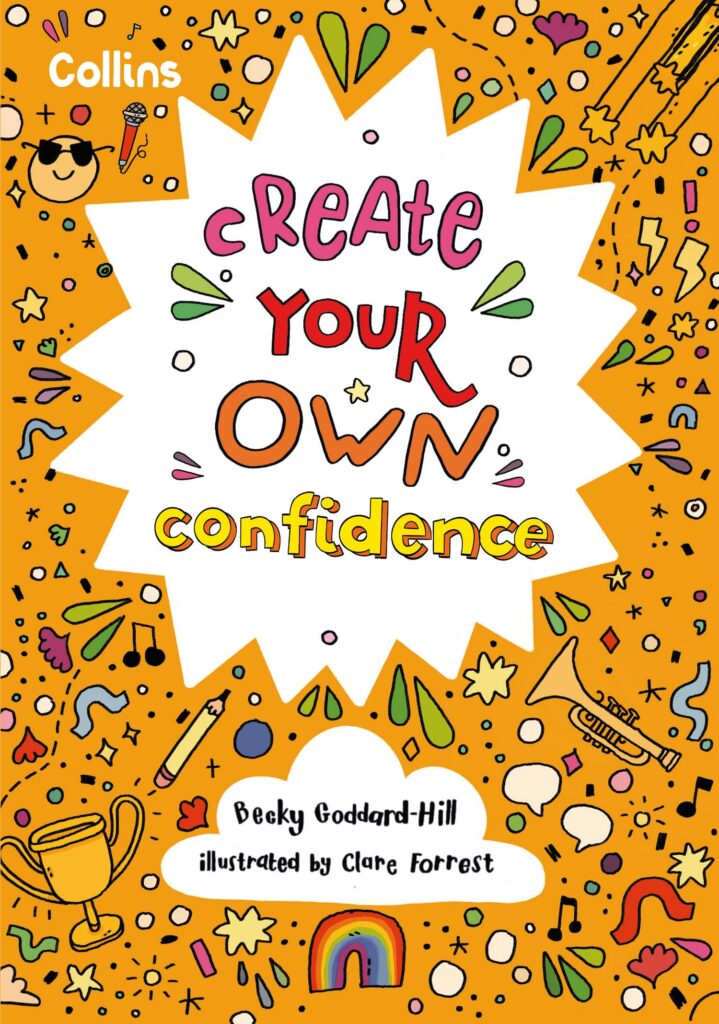 About Create Your Own Confidence
Create Your Own Confidence is a brand-new book by wellbeing author and children's psychotheprist Becky Goddard-Hill. It is parent of a series of wellbeing books for 6–12-year-olds packed with activities to help them develop positive and robust emotional wellbeing strategies.
The book covers 50 topics such as speaking in public, friendships, being a confident learner and making decisions and much, much more. Each topic is underpinned by science and research and includes a little fun activity for a child to put their learning into practice.
Here is an extract from the book on asking for help that you might want to share with your kids – something unconfident children can find incredibly tricky.
Asking for help
Do you have the confidence to ask for help?
Some people find asking for help easy. Their hands shoot up in class when they don't understand something. They ask friends to show them how to do cartwheels and aren't embarrassed about not knowing.
Not everyone finds it easy. You might be uncomfortable asking for help or shy. You might feel concerned that the person you're asking help from will think you are needy, annoying, or stupid.
Courage is a muscle – it gets stronger every time we use it. So, each time you ask for help, it will get easier, and you will feel more comfortable.
How it works
Psychologist Heidi Grant found that people are almost 50% more likely to be helpful than you think they are (so do ask for the help you need!).
There is an interesting theory called the Franklin effect that shows people will often like you more when you have asked them for a favour (asking for help can be a good way to make friends!)
Asking for help can make everyone feel good
When we ask for and receive help it can help us feel closer to others and help us learn new things. Not asking for help can lead to worry and stress and make us feel alone.
Asking for help from someone tells them that you think they have skills, are kind and that you trust them. This flatters them and makes them feel amazing.
You know how good it feels to help someone – when you ask for help from someone, they get a chance to feel that way too
Activity
Let's take a look at who could ask for help.

Draw a picture of yourself holding six big balloons. At the top of each write the headings below – (the brackets explain issues you might need help with.)
Physical health (being fit and healthy)
Emotional health (feeling calm and happy)
Education (learning at school and tests)
Skills (hobbies, independence skills)
Friendships (making friends, bullying, arguments)
Confidence (loving and believing in yourself)
In each balloon fill in the names of people you could ask for help. Some people will appear more than once.
The reason behind using big balloons to list your helpers is that these people are going to help you RISE up!
Knowing who to ask for help is really useful!
Create Your Own Confidence is published by Harper Collins and is out now