A super-trendy, high fashion piece of clothing is worthless if you don't feel or look good wearing it. By the same token, you also want to wear clothing that is current and fashionable. The golden midway lies in stepping out of your comfort zone, trying different styles and cuts, and pushing boundaries, while following this guide to finding that great pair of jeans.
Work and play
Long gone are the days of jeans as workman's attire. Rooted in blue-collar history, this grand master of the modern wardrobe extends its functionality from high-fashion to hard work, and the rise of designer labels has helped to cement humble blue jeans as a staple in any modern wardrobe.
It is this versatility that has made jeans such a well-loved component of what one might call "basic outfits". Although the pull to a big name brand might be strong, do not be fooled that you need a label to enjoy wearing the jeans, or to ensure that they are of good quality. A cheap pair of jeans on the right body does exactly the same job as a designer pair, as long as they look good and feel good!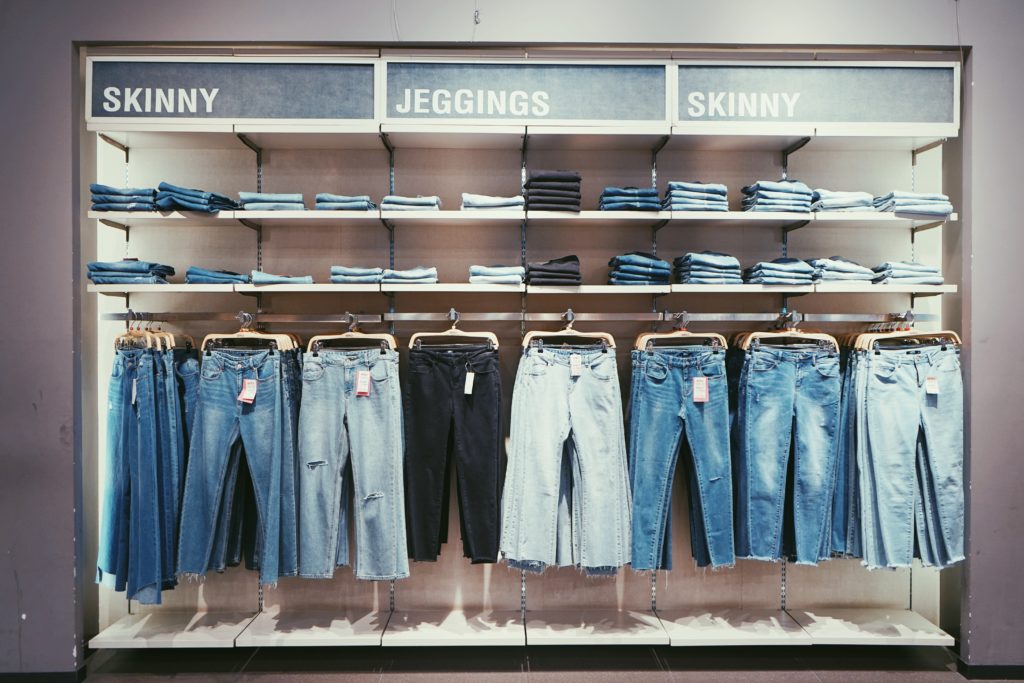 Down to the individual
Jeans are the ultimate clothing chameleon, because they look different depending on who they're worn by. A dark wash in a designer label skinny cut which looks great on your friend could look odd on you, for no apparent reason! A lot of what goes into how jeans look on the wearer comes down to the individual's body type.
Comfort is king when it comes to jeans, and this means looking for a pair with a bit of stretch in them. This makes them easier to move in, the garment will fit better, and improve your silhouette. Play around with sizes above and below the size you expect to wear – you never know what you might find!
What's your colour?
Dark denim has long been known as a solid a reliable go-to, whether for casual daytime wear, or slightly more sophisticated evening wear. Swop out a tshirt for a smart blouse for a seamless transition between day and night, and keep the look sophisticated by opting for darker colours, live olive green, burgundy, or dark wash indigo.
Style and cut goes hand in hand with colour, and getting a better understanding of what shape is best suited to your body type will go a long way in helping you to make the right decision. If you are in doubt about what that is, consider what your body's strong points are, what you wouldn't mind emphasising, and what you would prefer to camouflage.
Women's jeans with a firm fabric covering the stomach will help to control any unwanted wobble and give you a smooth appearance. Once you have addressed the parts that you are concerned about, shift your focus to the areas you would like to highlight. If you have great legs, go for a dark wash skinny cut to make your legs look great. 
Collaborative Post