For any vacation a decent set of sunglasses are essential. They protect your eyes as well as help to finish off your look.
There are several places you could buy your vacation eye glasses, including online. Recently, it has got a lot easier to do this. More companies have joined the sector. They have also developed clever tools to make it really easy for you to buy the right pair of sunglasses for you.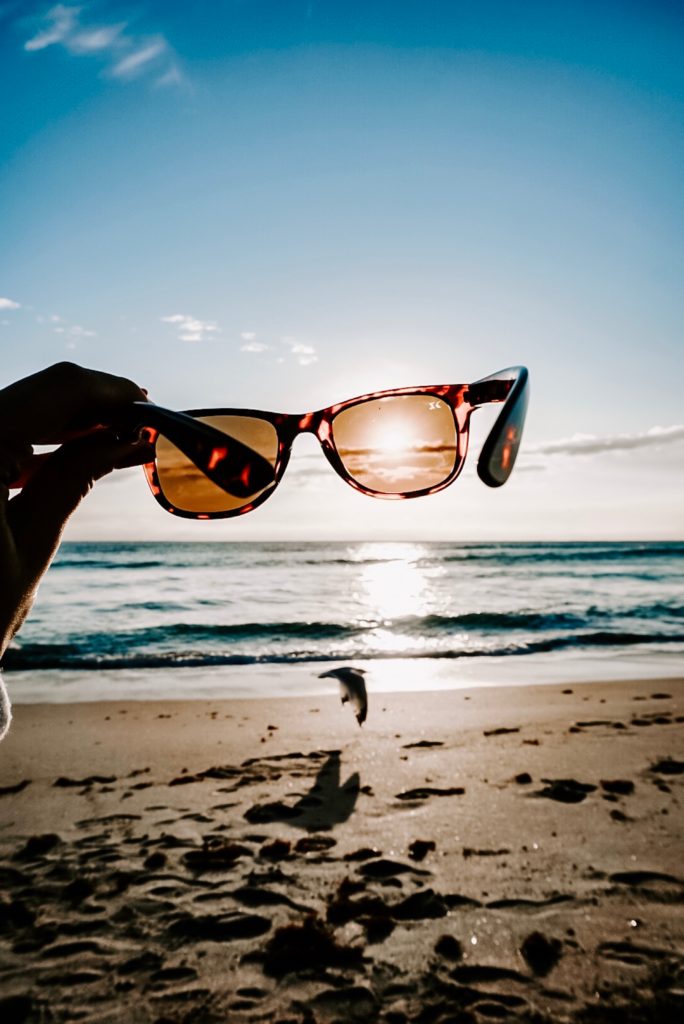 Buy for your face shape
Regardless of where you shop for sunglasses, make sure you buy the right silhouette and style for your face shape. Make this your top priority.
Start by going here and accurately identifying your face shape. This information will also prove useful when you want to change your hairstyle.
Once you know what your face shape is, it will be much easier to narrow your options down. Helpfully, a lot of online sunglasses retailers enable people to search for frames by face shape. Even those who don't do this, usually have an article on their site which explains how to match face shape with frame type.
Stick with the classics
When you travel you cannot afford to pack more than one or two pairs of glasses, so you need to be careful. You need to choose frames that will look good with all of your vacation outfits. Often, the best approach is to choose a classic frame.
Make sure that they will protect your eyes adequately
When buying sunglasses, you need to prioritise protecting your eyes. You really want a pair that provides protection from both UVA and UVB. This is especially the case if you will be staying somewhere that is very sunny. For example, Southern Spain, which enjoys 320 days of sunshine each year.
How practical they will be
You also need to make sure that the sunglasses you choose are practical for what you are planning to do. For example, if you are going skiing you might want to buy a strap to ensure they stay in place better. You may also want to choose a wraparound style. These provide more protection from the wind and ice crystals than the type that sits further away from your face.
Consider buying transition lens sunglasses
For many people, especially those who need prescription eyewear, transition lenses are a good option. It means that you only need to take one set of glasses with you when you travel.
But, not everyone likes wearing them. Some people find that they stay dark for a second or two too long when they enter a room. If you are one of those people, you might want to give them another try. The latest transition lenses change color much faster than the older versions did. So, you may now find them comfortable to wear.
Order early
If you are going to buy your vacation sunglasses online, be sure to order them a couple of weeks before you are due to travel. This gives you time to return them and receive another pair if, for some reason, they are not right for you.
Collaborative Post