Picking a name for a child is a big responsibility. I've always wanted names that are quite unusual, but not totally crazy. Throughout school I was always one of two or three other Emma's in each class, which was fine, but I  hope the same cannot be said for my own children.
We knew what Z was to be called from the moment we found out I was pregnant. I just knew I was having a boy and from about 12 weeks we referred to him by his current name. We did discuss other names briefly, but he was always my little Z.
S was a bit different. We were watching the American TV series 'Alias' while I was pregnant so she is named after a character from that. I'm yet to come across another little girl with the same name. We did get a few funny looks at the time, but I think now people think it really suits her unique personality. Nothing winds me up more than people spelling it wrong though.
When we found out we were having Baby H ( our surprise baby ) a name was much harder to pick. We'd already used our favourite baby boy names and girls names, and just couldn't decide. I've never believed that you have to see a baby to give it a name. I've loved knowing before seeing my children what they were to be called, just because I felt like I already knew them before they were born.
My husband wanted to call Baby H, Lorelai, from another Amercian TV series, but I thought that might be a bit too unusual in this country. Then I loved the name Rowan, but thought people might think she was a boy. When she was born she was Phoebe for a few hours but it must have been obvious we were not sure about it as I remember the midwife writing 'baby girl' on her notes instead of a name and saying she'd come back later!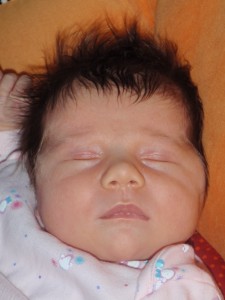 What are your favourite baby names? and have you struggled to think of names for a third or fourth baby?
This is a featured post. All words and views are my own.