Our house has been taken over by Christmas List fever. Z has written his in order of preference and given a rank out of 10. His list features a stunt scooter, k'nex rollercoater, rollerblades and a football table.
S basically wants roller boots, dolls, doll clothes and a 'REAL Rabbit' not sure she'll be getting that one.
H tried very hard and very patiently to write her own list and has asked several times if Santa knows how old she is, so he knows she is only just learning to write. Sometimes it must be hard being the littlest.
Can you decipher it for me?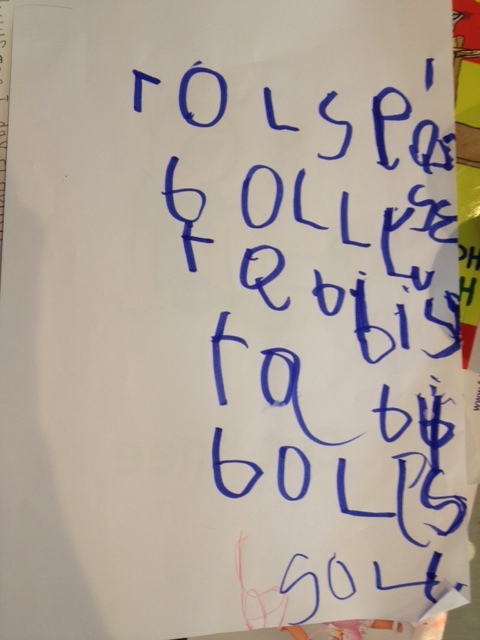 Have your children been busy writing christmas lists?
Have you got a #funee to share? Don't forget to grab the badge and link up below.