If you'd asked me 3 months ago, if I thought I'd buy Pokemon cards for my 4 year old to take to school, I'd have said 'Absolutely no way!'. He got one pack of 10 cards for Christmas and I nearly put those back when I saw they were £3.49. When did a little pack of cards get soooo expensive, weren't they about 20p when we were young?
Anyway, Z came home from school yesterday and told me in a shy little voice that he was sad because no one wanted to swap cards with him. The mother guilt kicked in and today I went into 'Game', gritted my teeth and paid £8 for a big box of cards. All the time thinking what else I could have bought with that amount of money. According to the young man behind the counter Pokemon is some kind of game??? Clearly I need to educate myself, but for now my little boy will go to school happy because he has a big wad of cards, not just a tiny little pile.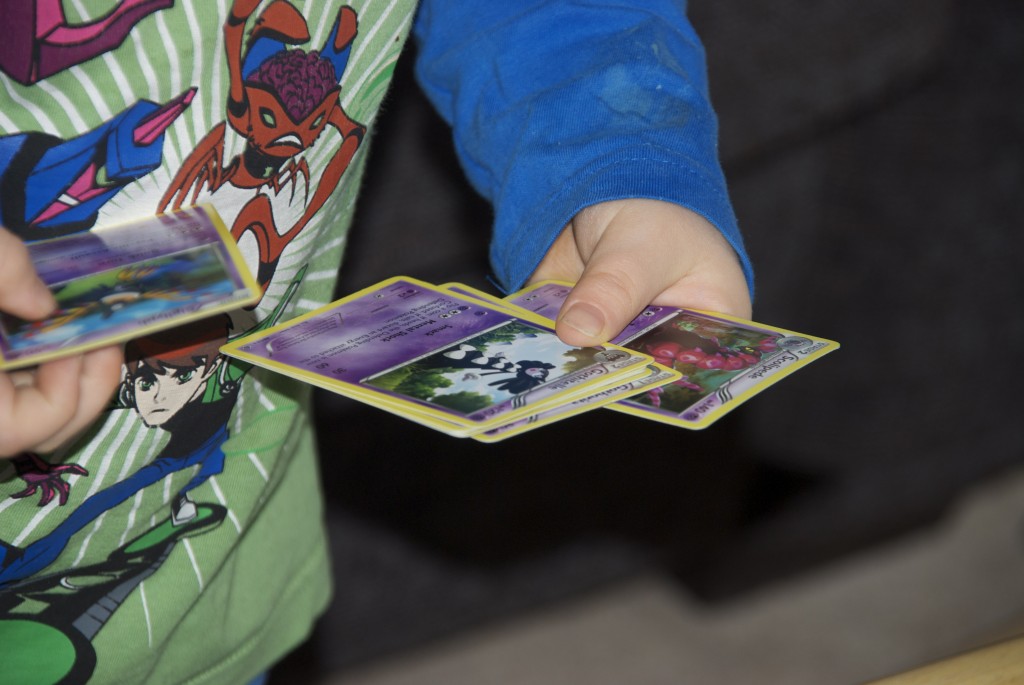 I'm also trying to forget that when I said to him school probably doesn't like children taking in Pokemon cards he said.
'Its ok Mummy, we are clever and hide from the teachers'.
I'm hoping Pokemon is a passing phase….but if anyone has any cards they don't want…..
Linked to Thinly Spread