A home office can be a must-have addition to your home. If you work from home, blog or just need somewhere quiet to carry out the admin and computer jobs, then having the right space can make a big difference to your productivity. Not only is a home office good for you, but it can be good for your kids as well – giving them somewhere to do their homework in peace.
So how can you create the perfect home office? Take a look at some of the following tips to create your dream working space.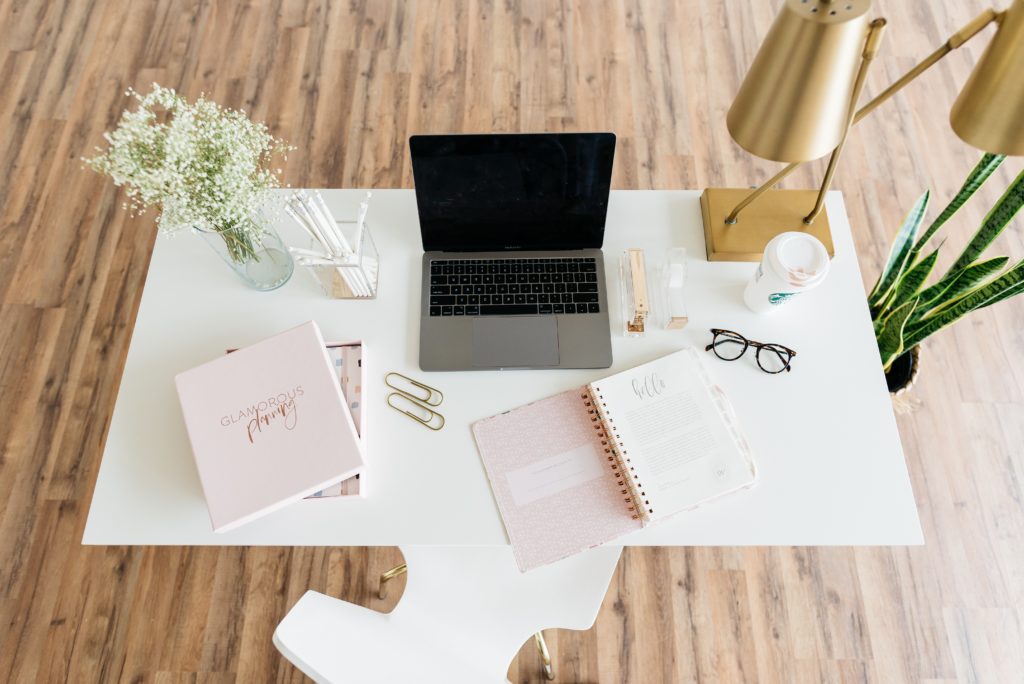 Image Credit: Unsplash under Creative Commons
Choose the perfect space
To help you work effectively in your home office, you need to find a space that's right for you. A spare bedroom can easily be transformed into a working space, and if you still require a bed for guests, you could always try a more stylish sofa bed to use instead. Choose somewhere that's quiet and can be distraction-free to help you design a home office that truly works for you.
Go outdoors
If space inside your home is an issue then you might want to think about taking your home office outdoors instead? Creating a space in your garden can be ideal as you'll be away from the house and get to enjoy some lovely views outdoors. Garden buildings make great home offices, and many people are seeing the benefits for their home. Modern, spacious and full of all the features you need, you can create the perfect working environment with your own garden room.
Make sure you have the right equipment
Having the right equipment and furniture is essential for helping you make the most out of your home office. You're going to need a great desk, a comfy office chair and plenty of storage space. Choosing the right type of computer is important too, and you'll need to think about whether a desktop or a laptop is the better choice for you. Many people are opting for laptops because they're affordable and versatile, and you could always buy a monitor, keyboard and mouse to expand your working area when you're at your desk.
Try minimalist for fewer distractions
When you're working at home, you're already opening yourself up to many distractions. There's always a job to do in the house, or a bit of TV you could be watching! This is why it's important that you create a home office that you can be productive in, and that means getting rid of the distractions.
Take a look at some minimalist home office designs to give you some inspiration. You could be surprised at how effective these interiors can be, giving a clean and open office space that's ideal for working from. Choose colours and patterns that boost your mood and your home office will become a part of your home that you love to be in.
Go paperless from the beginning
Working from home can lead to clutter, as there will inevitably be papers everywhere as you deal with different bills and correspondence. So why not vow to go paperless from the beginning? A paperless office will be less messy, and you'll be able to be more organised when it comes to those important documents. Keep a shredder to hand and add into your email signature that you operate a paperless workplace.
As well as going paperless, why not try decluttering? You can declutter your home easily to ensure you adopt good habits from the start in your new home office.
Make sure your office is well lit
Lighting is important for your home office. Not only is it important for being able to see, but it can lift your mood too. Having bright, but natural lighting can make a big difference to your productivity, as well as make your workspace a much more uplifting place to be. Open the curtains/blinds during the day and if your room doesn't get much natural light, you can always buy lightbulbs that mimic natural lighting.
Being at home all day can take its toll, so try to get out when you can. A lunchtime walk is ideal for keeping your mental health in check and it can help make sure you take a proper break too!
Make it personal
An office in most workplaces is pretty dull and uninspiring. Not only does a home office give you the chance to have your own space, but it can be made personal too. You can add prints and photographs to the walls and put shelves up to fill with your own trinkets and decorative items. Some home office inspiration can be just what you need to give you ideas on how you can make your home office feel more like you.
If you need to share your home office with someone, you could take the opportunity to personalise your desks. There are styles you can try that will benefit the two of you, but still keep the space looking stylish.
Know when to walk away
Having a home office is ideal for getting things done. Not only do you get to have your own quiet space to work, but it can also be a bit of a sanctuary within your own home where you can't be disturbed. But one of the risks that comes with a home office is that you'll never want to leave it! This can lead you to working too much and beginning to suffer from exhaustion. It's good to be able to work from home, but it's important to know when to leave work behind and enjoy relaxing in your home instead.
Creating the perfect home office is a great way to make use of a spare room or create some extra space at home. Whether you need to work from home on occasion or you work for yourself, the right home office can help you work effectively. Start planning your home office and transform the way you work from home.
Collaborative Post