So tonight the kids were playing out in the garden while I cleaned the kitchen. After a few minutes little S came running to the door, with something dripping from her hands.
'Mummy, I've been picking up slugs, they are all squishy'
This is not an unusual occurance, she has an odd fascination with bugs, worms and slugs generally. The stuff dripping from both her hands however, was new.
For some reason I panicked, thinking it was the remnants of the poor little slug she'd picked up not so gently. I carried her upstairs, instructed her not to touch me or anything else and put her straight in the bath.
Once she was surrounded by sweet smelling bubbles, Z came in and said 'Daddy told us not to wash our hands in the water butt, S is naughty isn't she?'
Suddenly it dawned on me what had been dripping from her hands.
S said 'but Mum, I wanted to put the slug back in the soil with his friends, and then had to wash my hands, he was slimy!'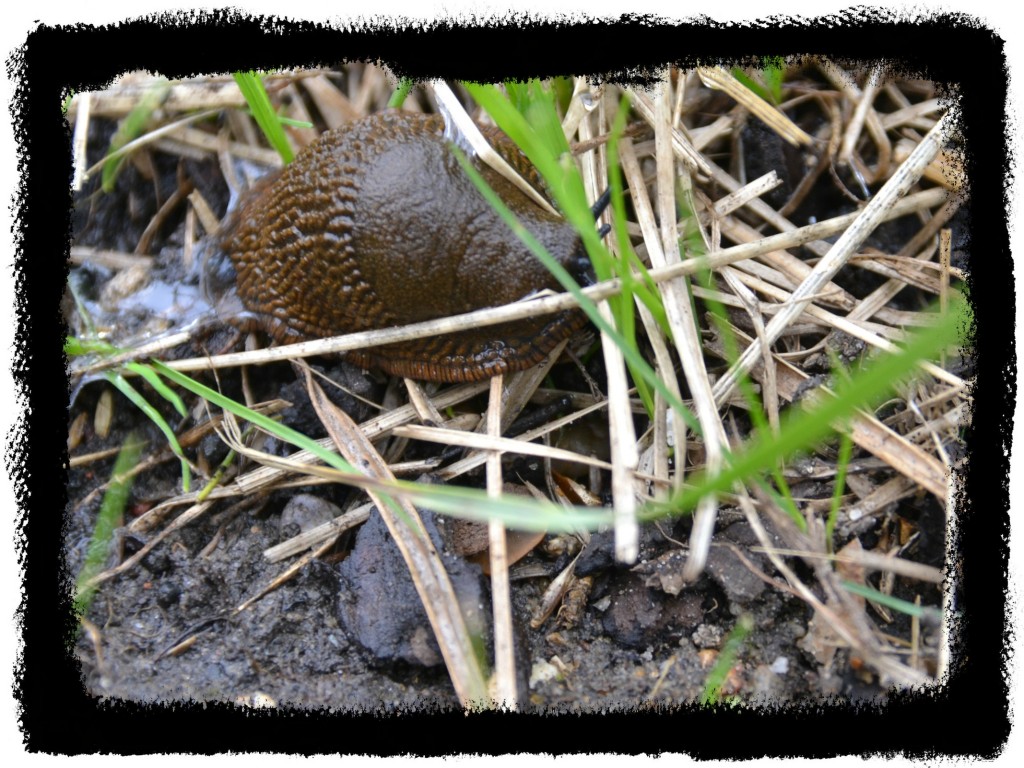 Linked to Wot So Funee  and Thinly Spread