We haven't managed a huge amount of day trips this summer, in fact we've mostly been chilling out at home getting ready for our holiday at the end of summer. I actually find it quite hard getting out with all 4 on my own as my older children don't generally want to do the things that Charlie finds fun and vice versa. I have tried to find some fun things for us to do on the weekends when there's an extra pair of hands around through.
A couple of weeks ago we did our annual trip to Wellington Country Park in Berkshire. It was Dinosaur Weekend which I knew Charlie would love. The dinosaurs were brought out at specific times throughout the day, it was very busy but they walked around very slowly giving everyone time to see or stroke them.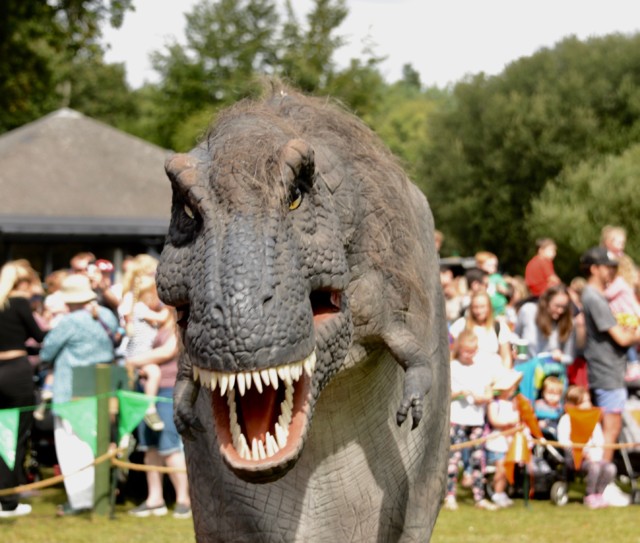 Poor Charlie got stung by a wasp while waiting for the T-Rex, but soon cheered up in the Splash Zone. Last year when we visited this was new and we hadn't realised it was there. The kids went in wearing clothes, and predictably got soaked. We then spent about half an hour drying clothes under hand dryers.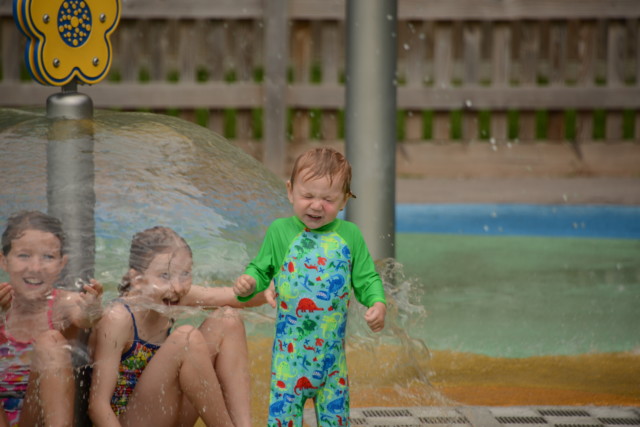 Somehow Sydney managed to stand just behind this huge gush of water.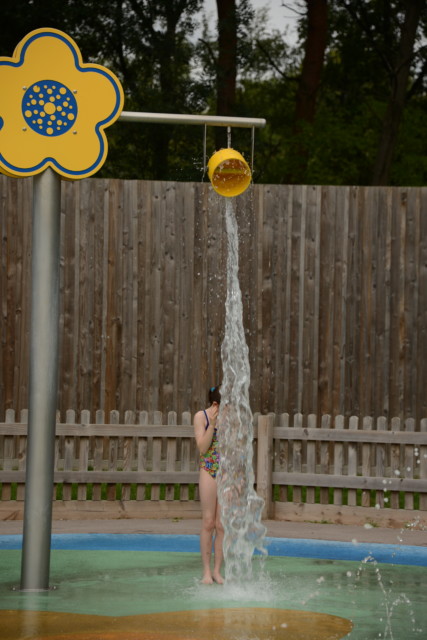 I love Wellington Country Park as there's so much to do and although it ends up quite expensive for a family of 6, it's actually very reasonably priced. The dinosaur weekend was a special event, but there's a big dinosaur area that's a permanent attraction with lots of different dinosaurs for kids to look at. Charlie was completely in his element.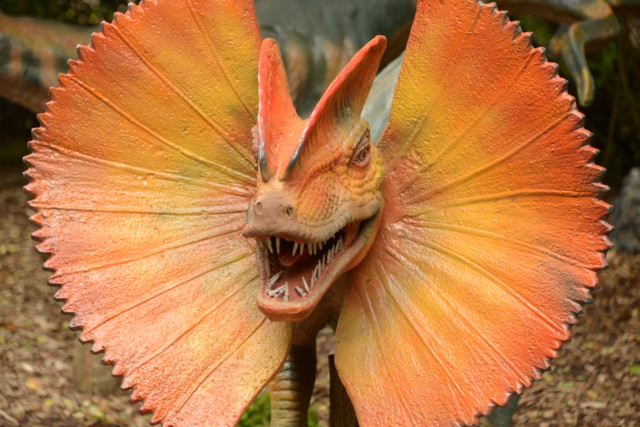 My girls love the jumping pillow, although Zak was disappointed to be too tall this year. There's also a miniature railway, several different adventure park areas, diggers, a small soft play for 2 and under and several trails to walk. My personal favourite part though is the petting zoo.
The petting zoo is clean and well maintained with lots of lovely goats, donkeys, sheep and alpacas to feed as well as rabbits, chickens and pigs!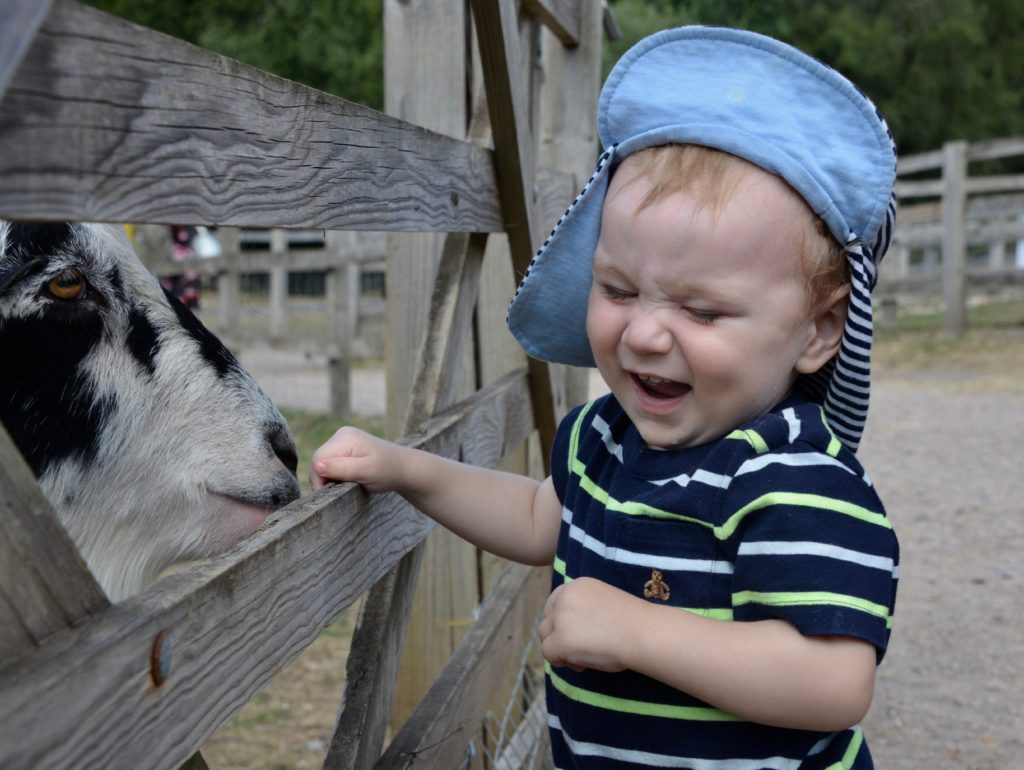 We had a great day as always and I'll definitely be sad when the kids are all too old, as we've had many magical day trips there.