I wake up first, but remain in a half sleepy slumber for as long as possible. First I hear the click of a light switch and the rustle of paper as Z gets up and starts to draw. Followed by the the pad, pad of little feet towards our bed, 'Can we get up?' asks a little voice, 'not yet', we say. Little feet pad back to their room, I hear the cry of a toy doll, a nursery being set up.
A little later, three little people sneak downstairs, I hear the clip, clopping of plastic dress up shoes on a wooden floor and the unmistakeable swoosh of a light sabre.
We stir, 'You get up, no you, I'll get up tomorrow'.
Today, I heard some giggling, some scribbling and a little voice declaring that one bathroom was for the GIRLS and the other for Z and Baby Born ( a boy doll )
A little later I found these stuck to the bathroom doors – sorry for the rubbish photo, red paper and pencil is not the best combination.
Boys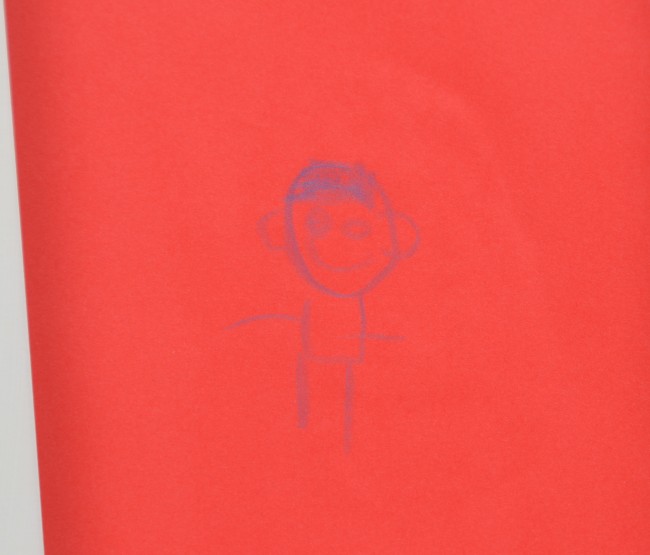 Girls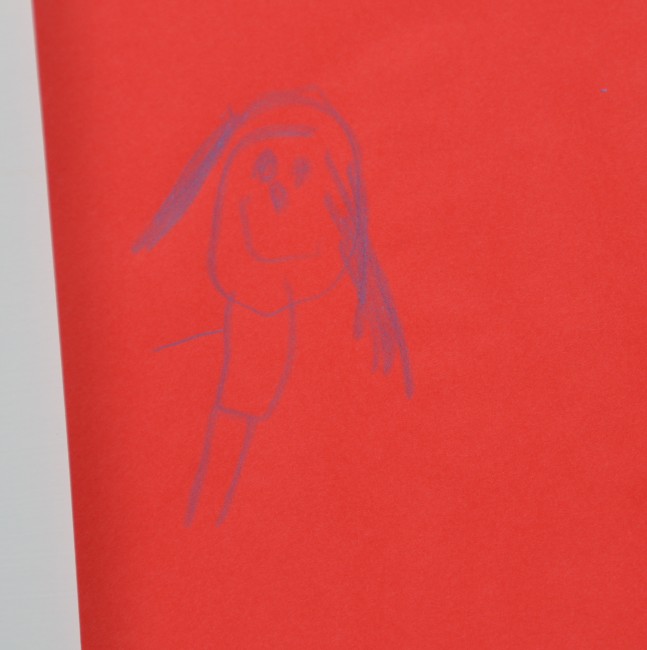 What noises do you hear in your house?
Linked to the always hilarious Actually Mummy.