When Z was younger he loved 'Cars' the movie, so we have quite a collection of Lightening McQueen and pals. H and I put the cars to good use this morning to practice counting and some colour recognition, which became a fab maths game.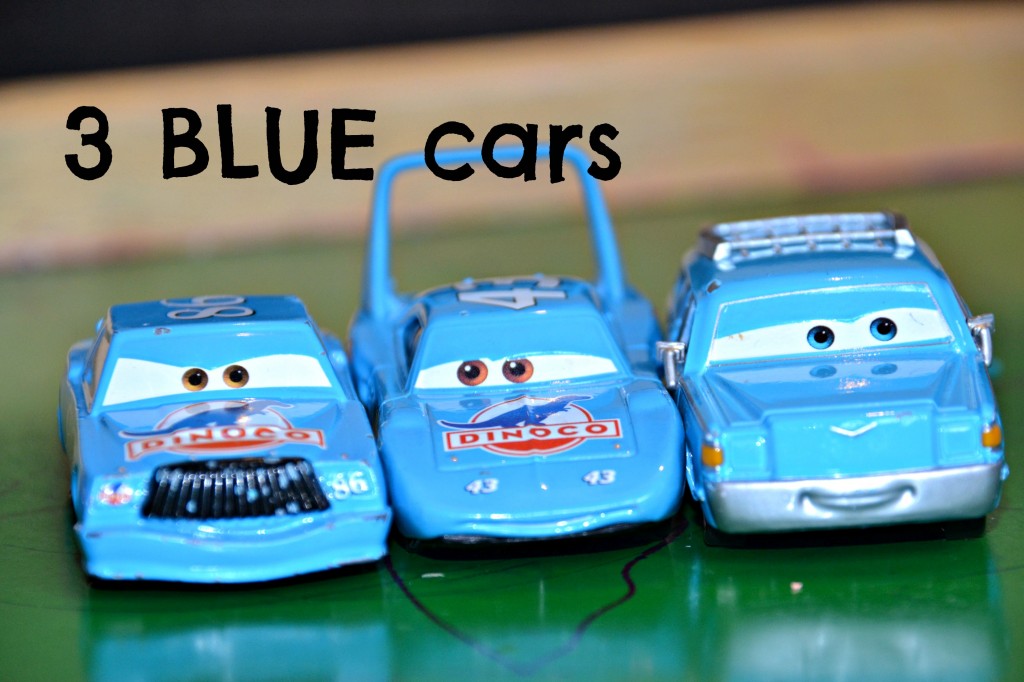 I haven't done much counting with H, but she has already picked up how to count to 15 just from listening to her big brother and sister.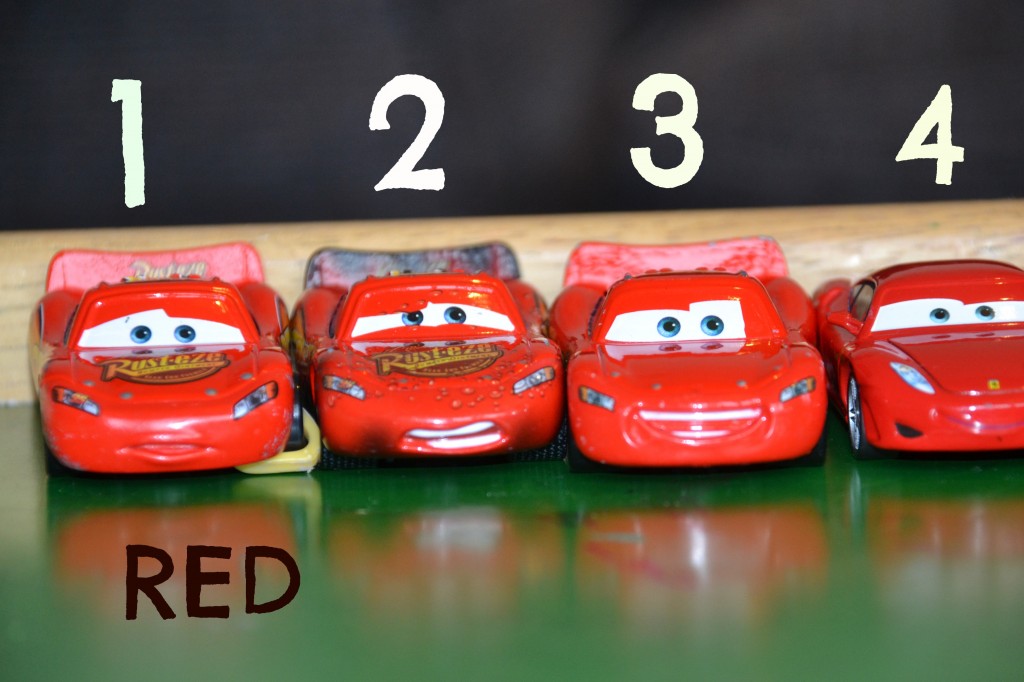 We tried some very simple sums. Using the cars seemed to help her visualise what was happening more easily.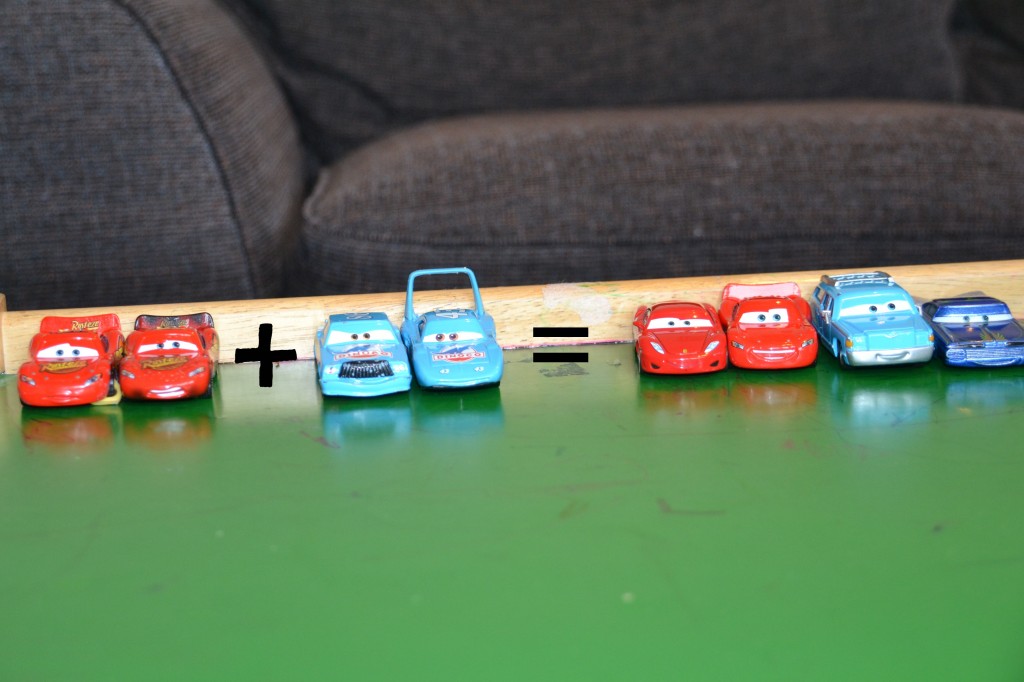 We even made some simple patterns.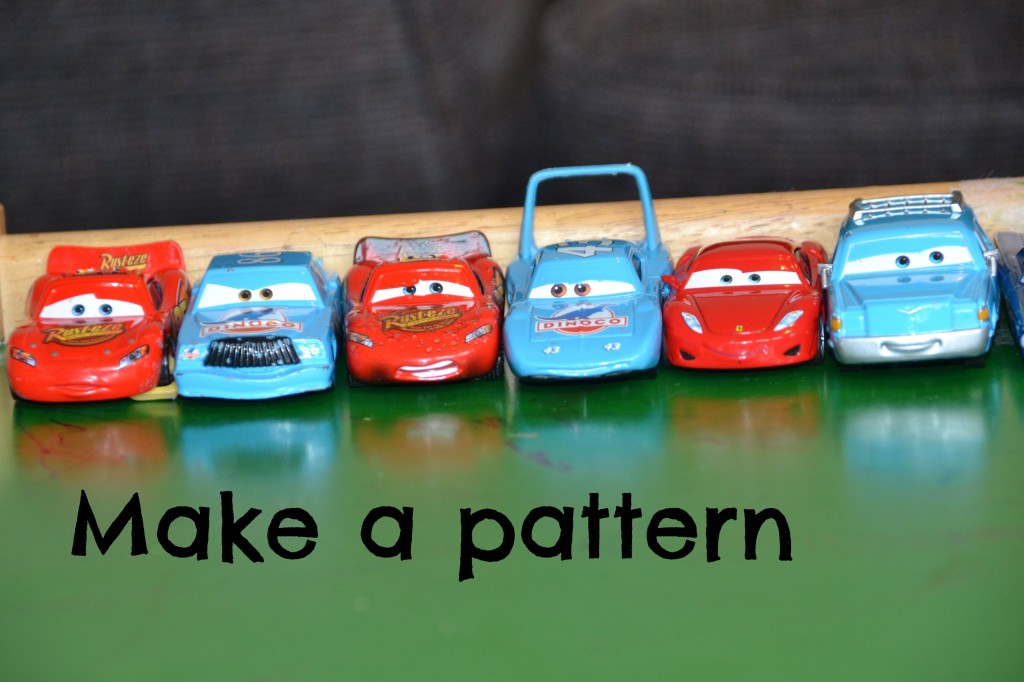 What do you use to make counting practice more exciting? Do you have any fun Maths games?
For older children how about trying our tunnel number game? or our treasure hunt with numbers? Or for more pattern activities, try Science Sparks.