Z and S loved the treasure hunt we made a few weeks ago using post-it notes. This week we had a go using sums to find the way. I made arrows on the floor using masking tape, and placed a simple sum with two possible answers at various points around the house. The idea being that the right answer led to the chocolate coins.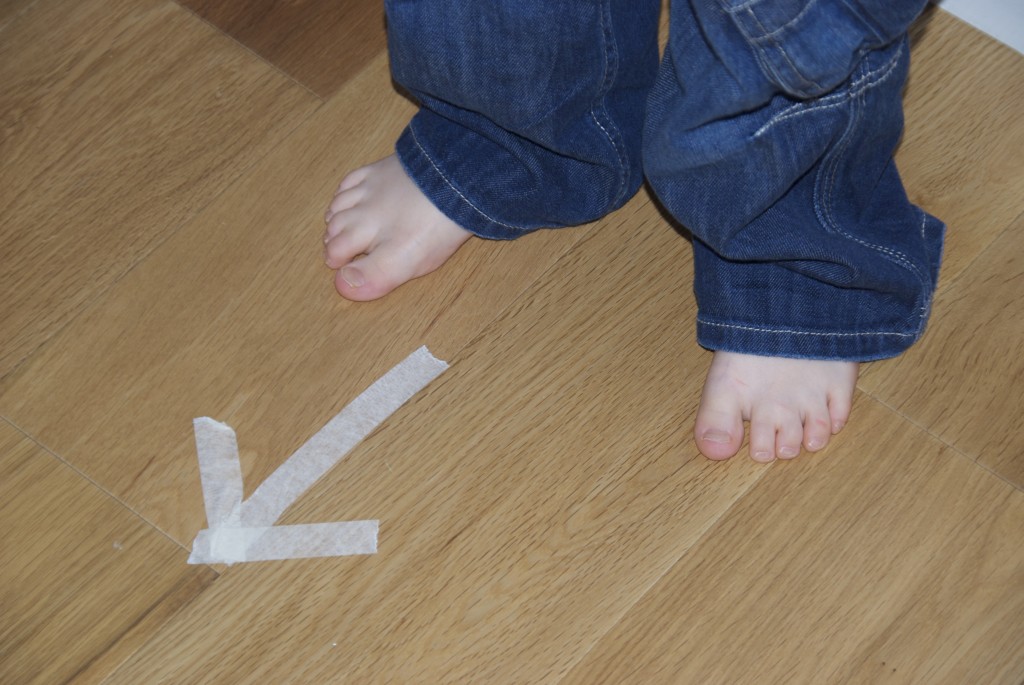 Z loved it, even though the sums were a bit easy for him.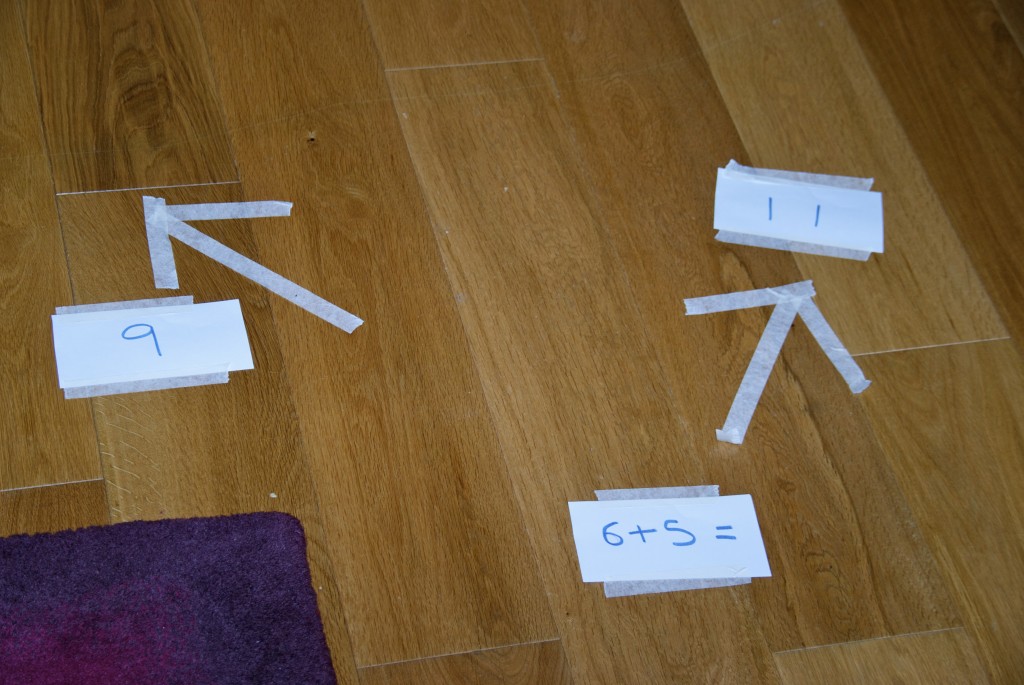 He tried to make his own treasure hunt for me afterwards. I think just as an excuse to get more chocolate coins.