Its fair to say that this year I am not very organised, and have just not had time to make my usual photo Christmas cards for family from the kids. So, we have improvised a little
S and H did some potato printing to make these.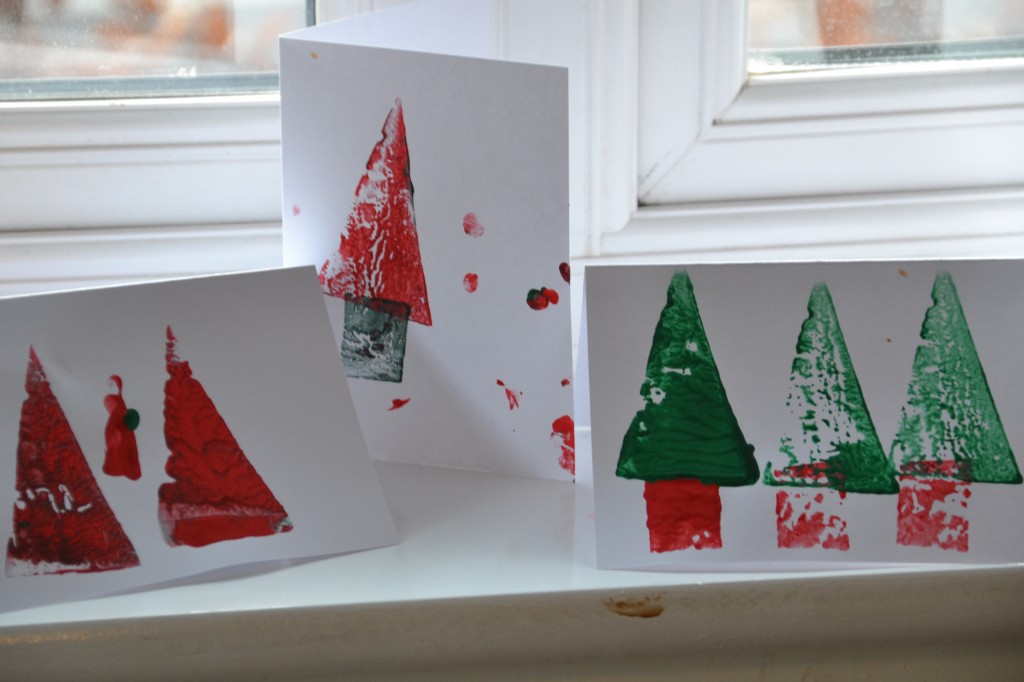 H made these cookie cooker cards ( inspired by Red Ted Art ).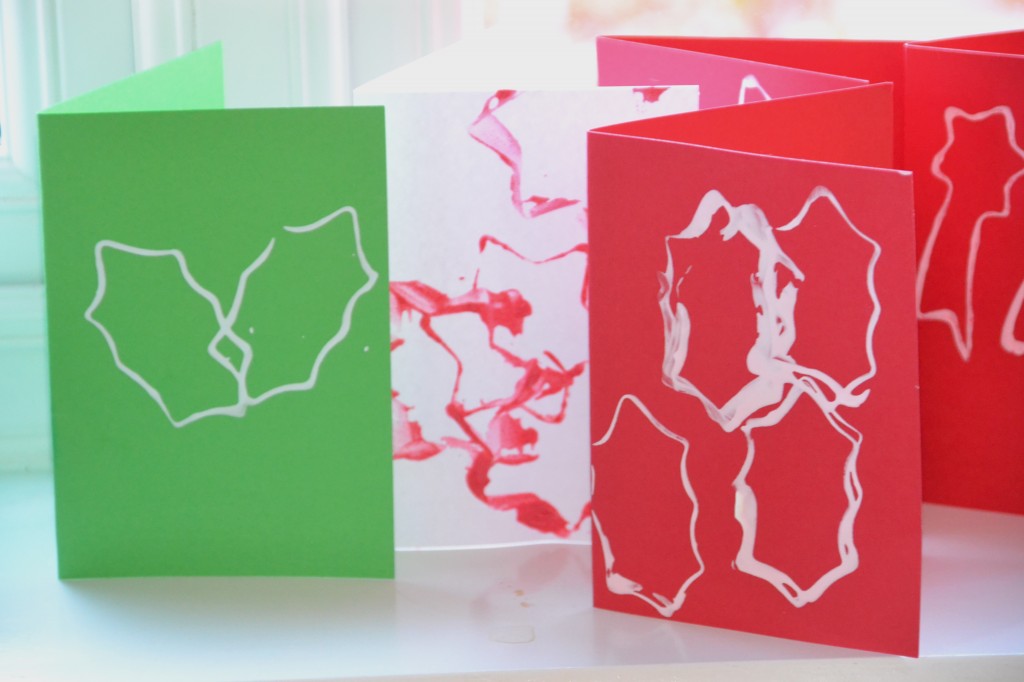 S and H also made these stockings which i might stuff with sweets and give to their friends.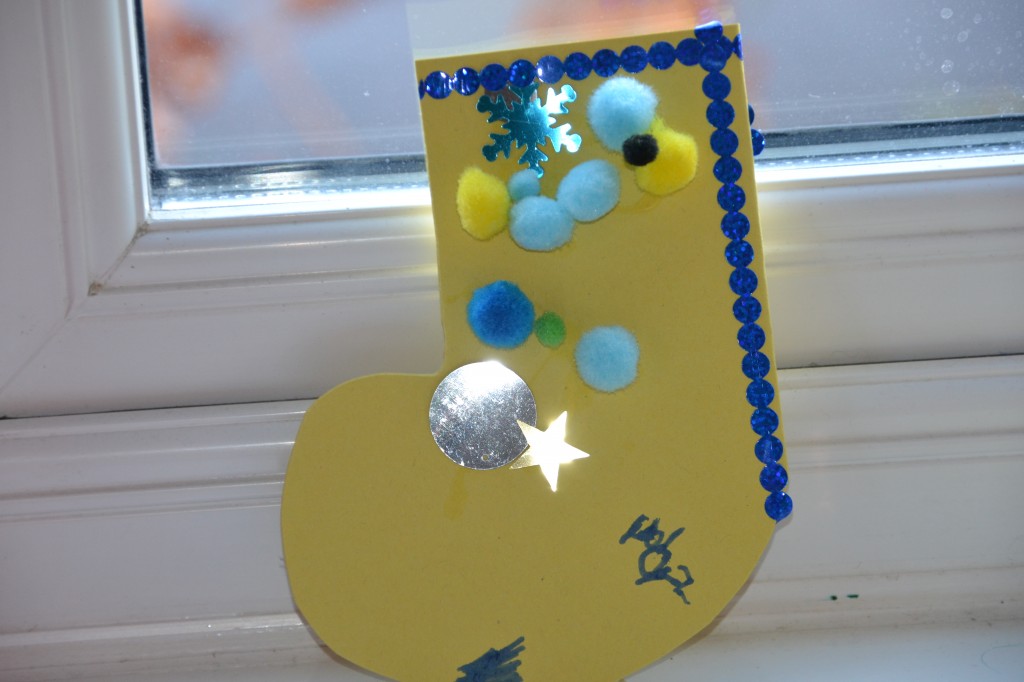 What do you think?
For more Christmas fun check out.
Christmas gingerbread decorations
 10 christmas science activities
Linked up to Festive Friday