H and I didn't really have a plan when we sat down on Friday morning surrounded by craft materials. She decided she wanted to make some bees, which we did, and then we thought it would be fun to put them on a hat, and if you have bees you need flowers right?
This was the final result. A flower crown with bees.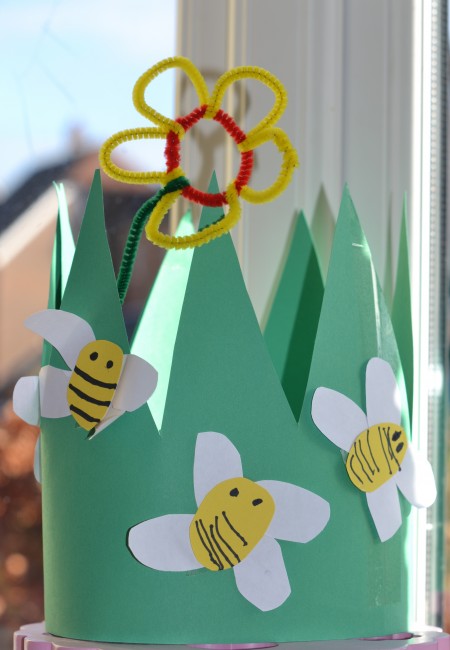 H was rather impressed with herself. What do you think?