I love this time of year, when the leaves start to fall and everywhere is full of colour. We went out this morning and collected as many leaves, sticks and pinecones as we could find.
Here are some ideas for things to do with sticks and leaves.
Leaf people pegs?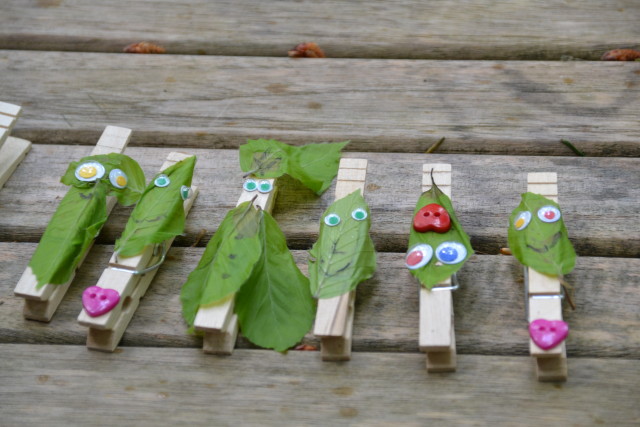 How about some pinecone painting?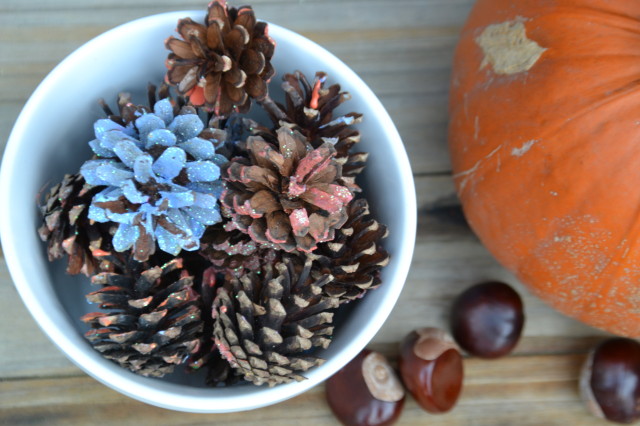 You could make a mini outdoor den.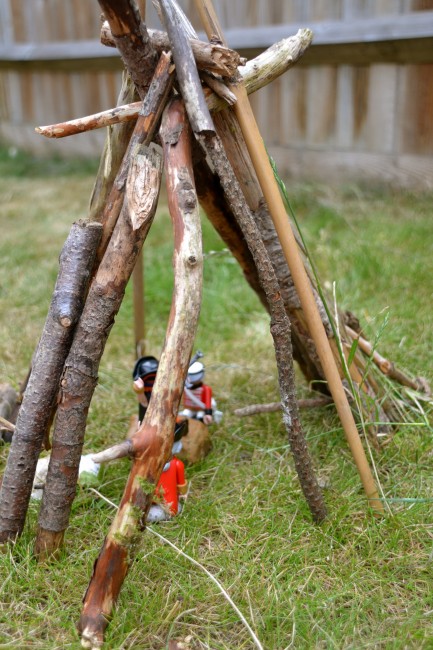 Or how about a super simple magic wand?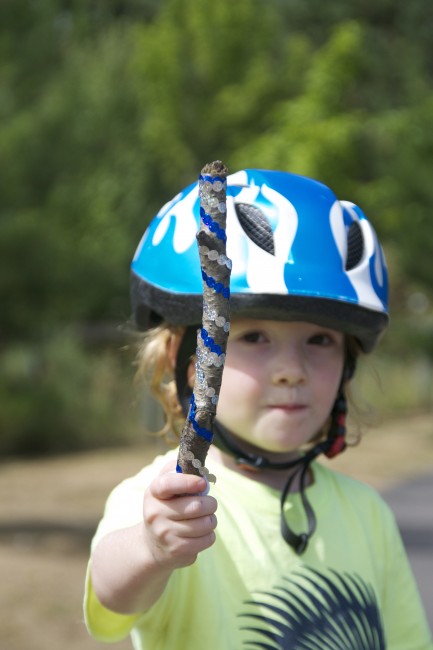 We had a great time making potions.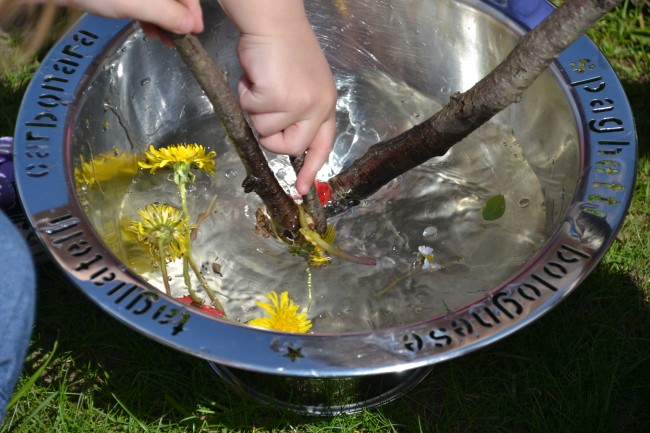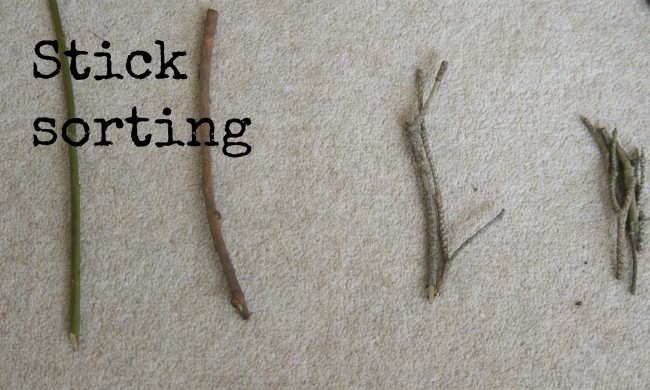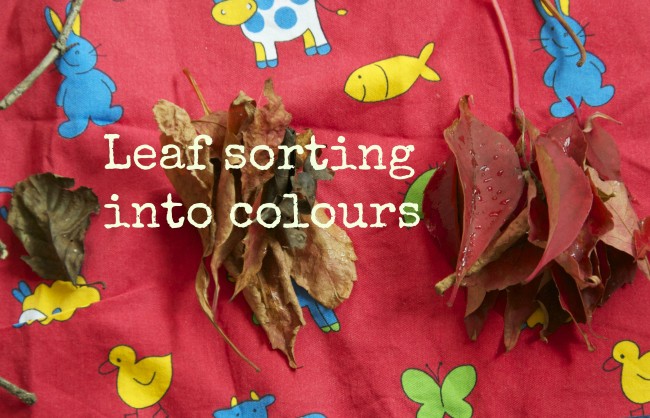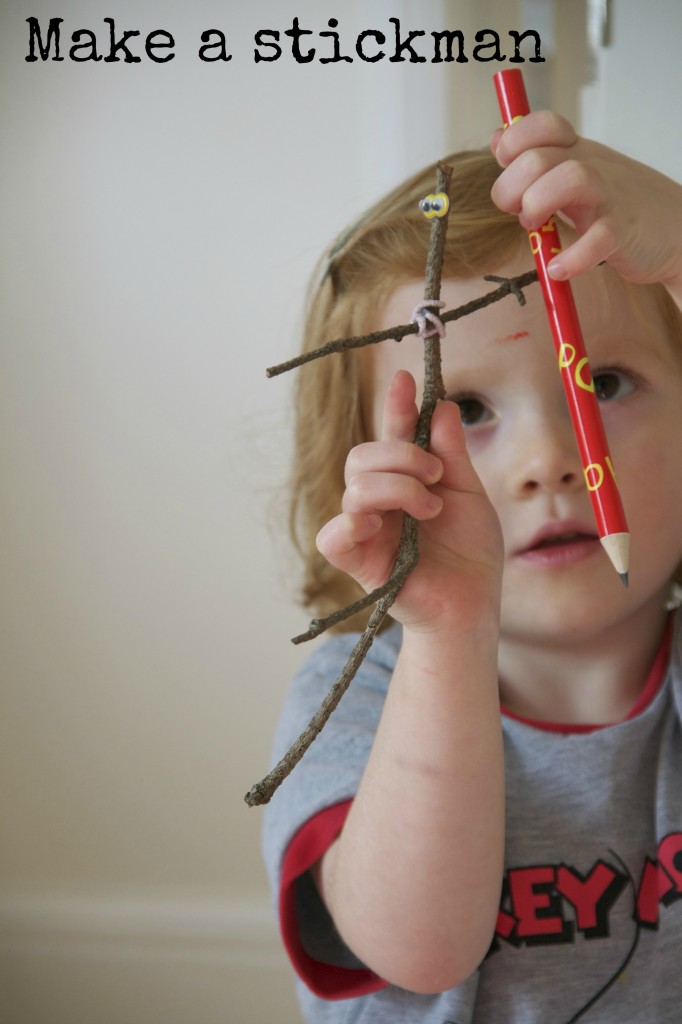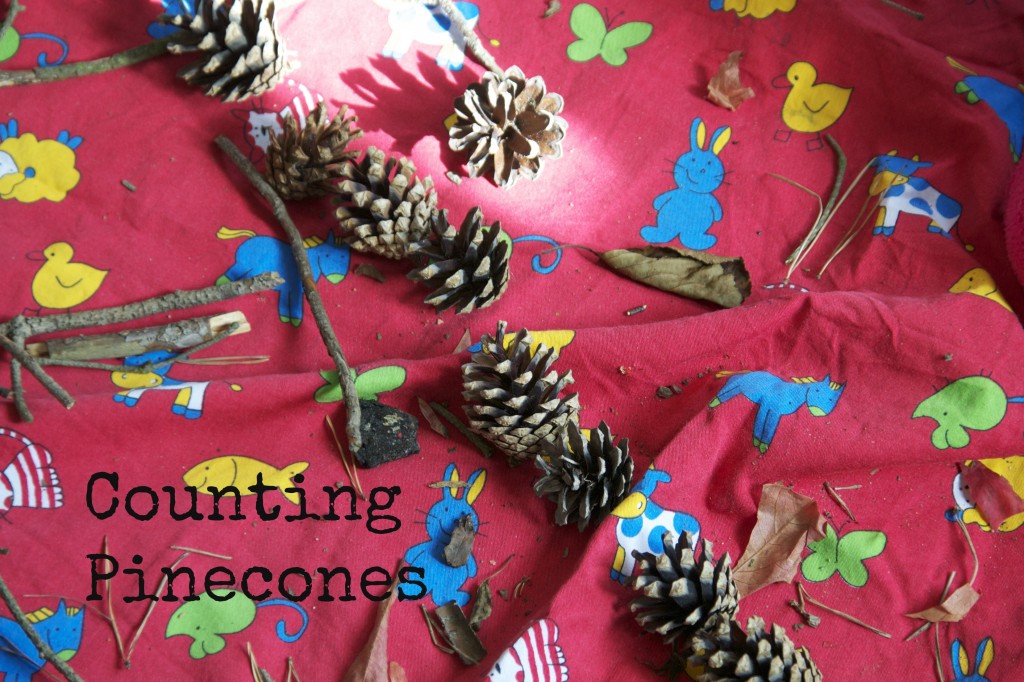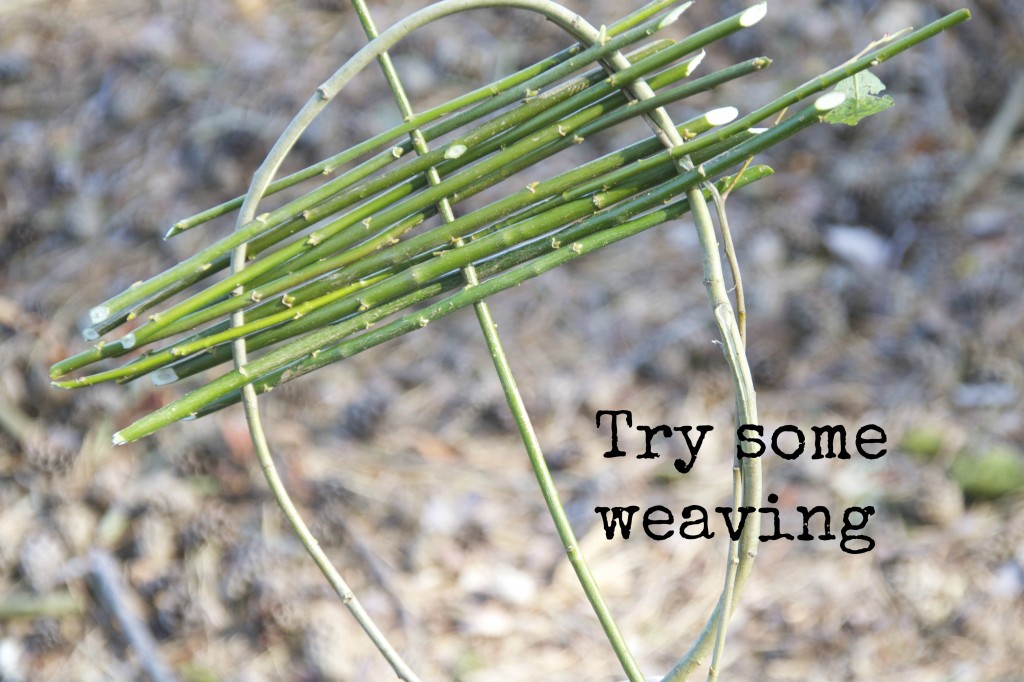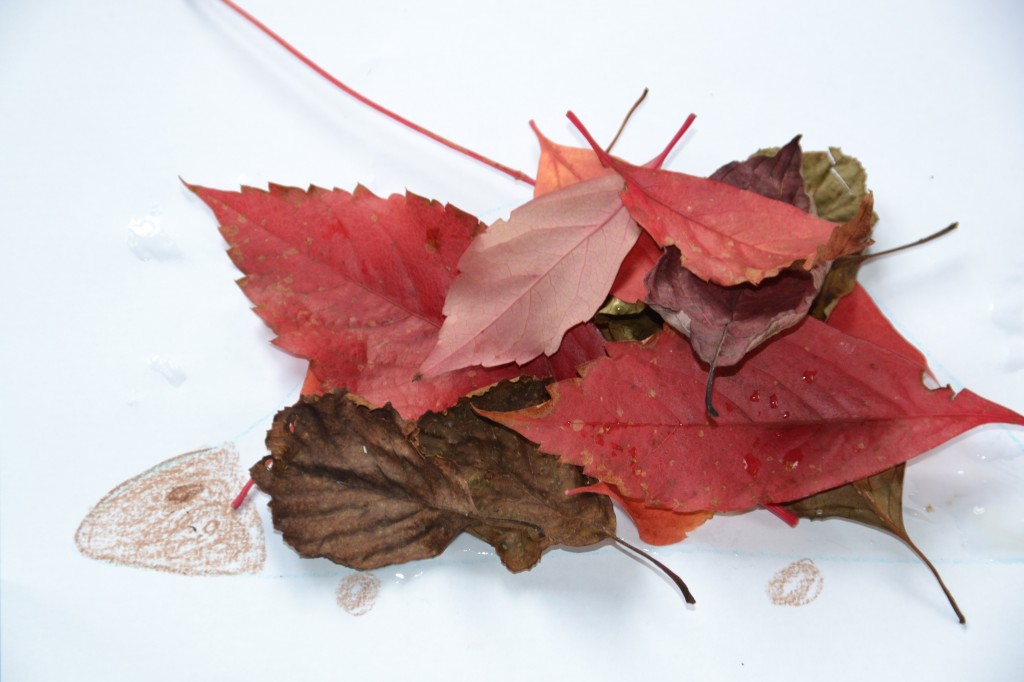 Check out this fun hedgehog investigation on Science Sparks and weather forcasting with pinecones.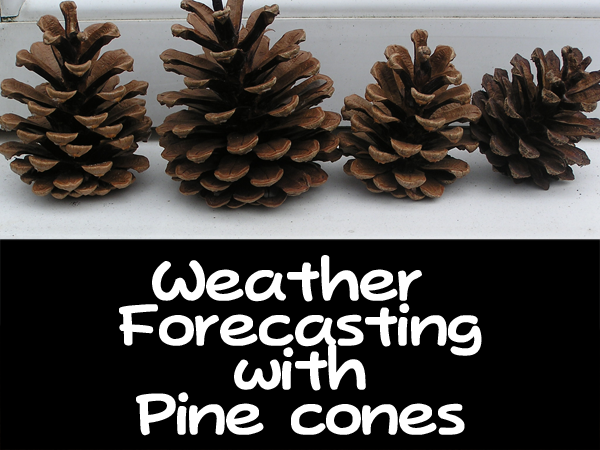 We also love this fall mobile from Red Ted Art and a  much better Stick Man than ours.
Red Ted Art also has a beautiful Leaf Crown.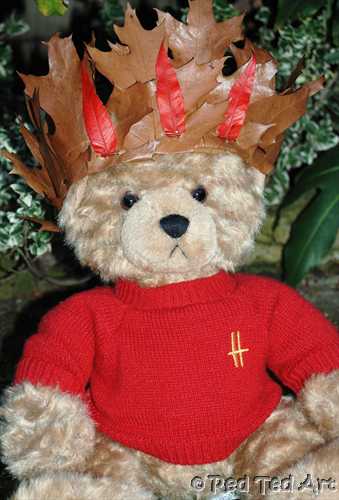 This 3D autumn art from Sun Hats and Wellie Boots is pretty amazing too.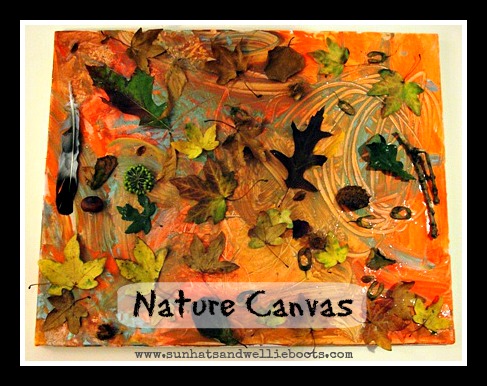 What are your favourite Autumn and Fall crafts ideas?