I love this time of year, when the leaves start to fall and everywhere is full of colour. We went out this morning and collected as many leaves, sticks and pinecones as we could find.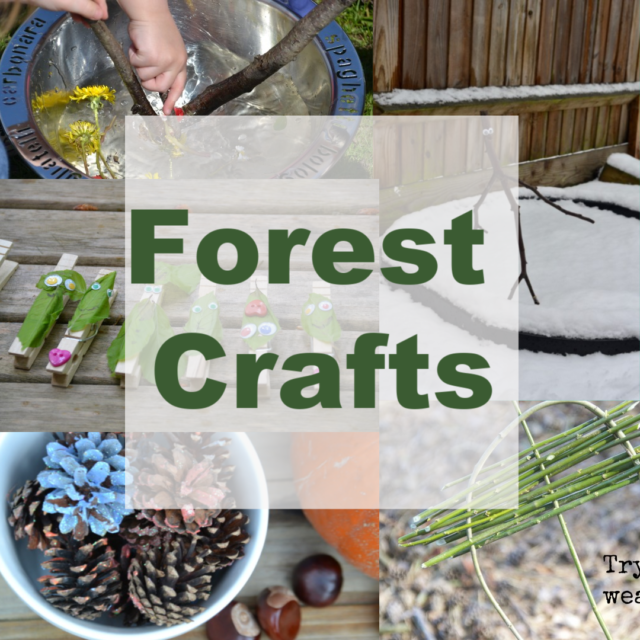 Here are just a few of activities we used them for.
Leaf People Pegs
It's probably fairly obvious how we created these leaf people pegs. I'm so pleased with how they came out.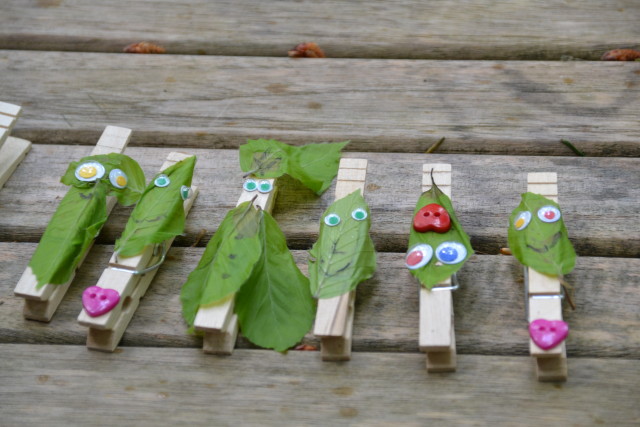 Painting on Pinecones
It's always nice to paint on something other than paper. Pinecones are especially fun to paint on as there are lots of nooks and crannies to get the paint into.
Pinecone painting is one of our favourite autumn activities.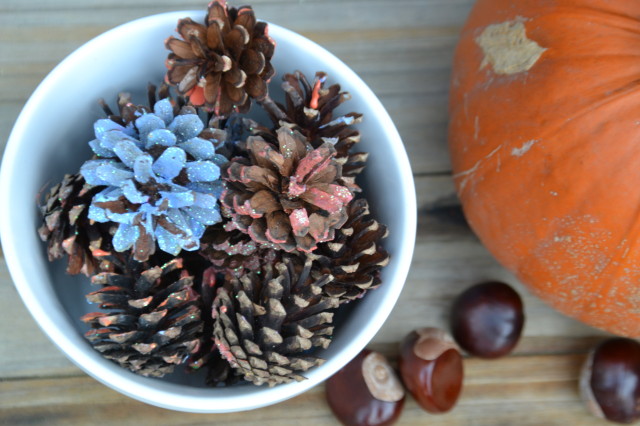 Mini Dens
Mini outdoor dens are also great fun to make. We added little characters and sometimes leaves or bits of cloth over the top.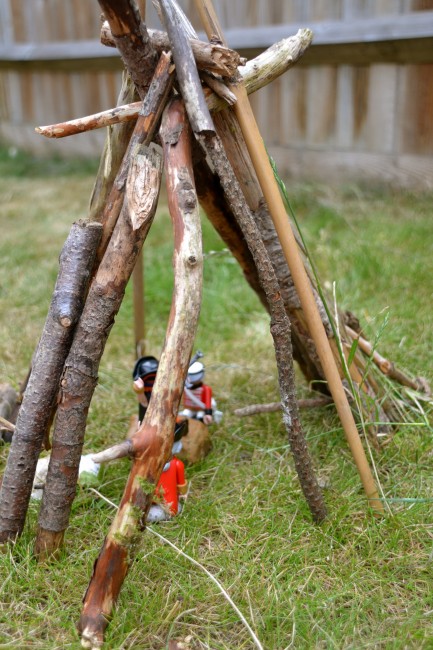 Magic Wands
Forest crafts don't come much easier than this simple magic wand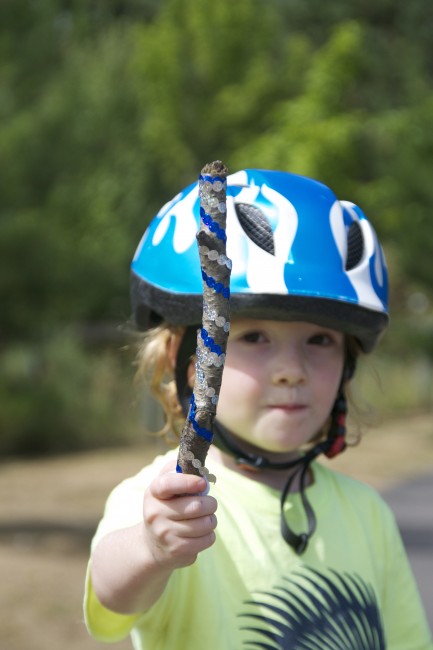 Wild Potions
Wild potions are easy to make using flowers or other things collected from the garden or forest.
Try adding some baking soda and vinegar for some fizzy fun.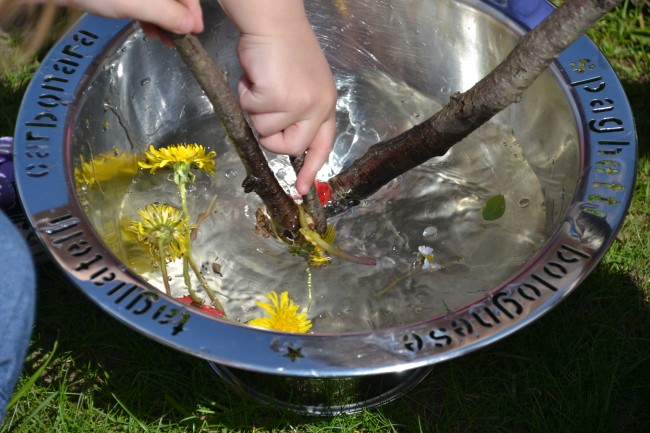 Count and Sort Sticks and Leaves
Sticks and leaves have lots of features that make them fun to sort and count.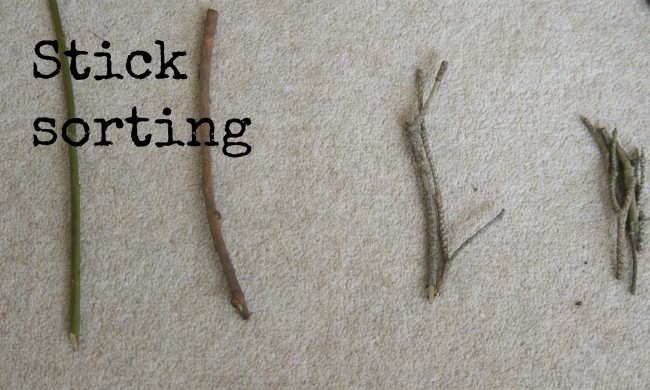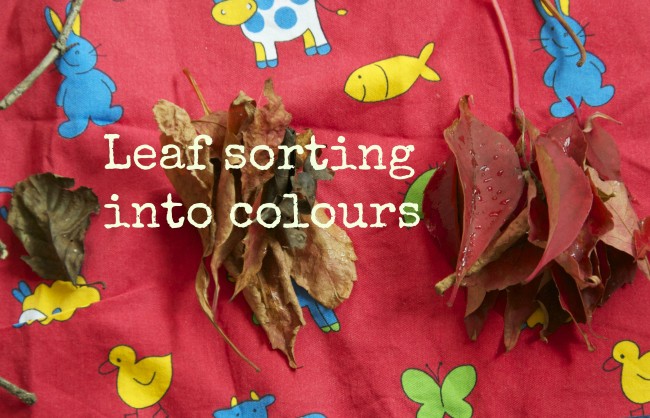 Make a Stickman
Stickman us one of our favourite books, so when we're out and about we're always looking for stickman shaped sticks. If you can't find the perfect stick though you can use elastic bands to make your own.
We did manage to find the perfect Stickman stick one day and he's been a happy member of the household ever since!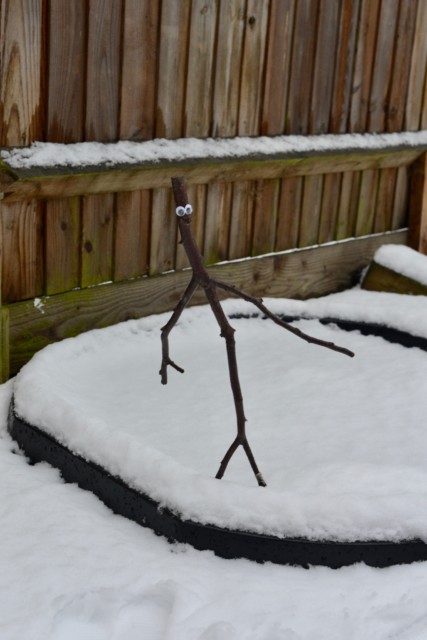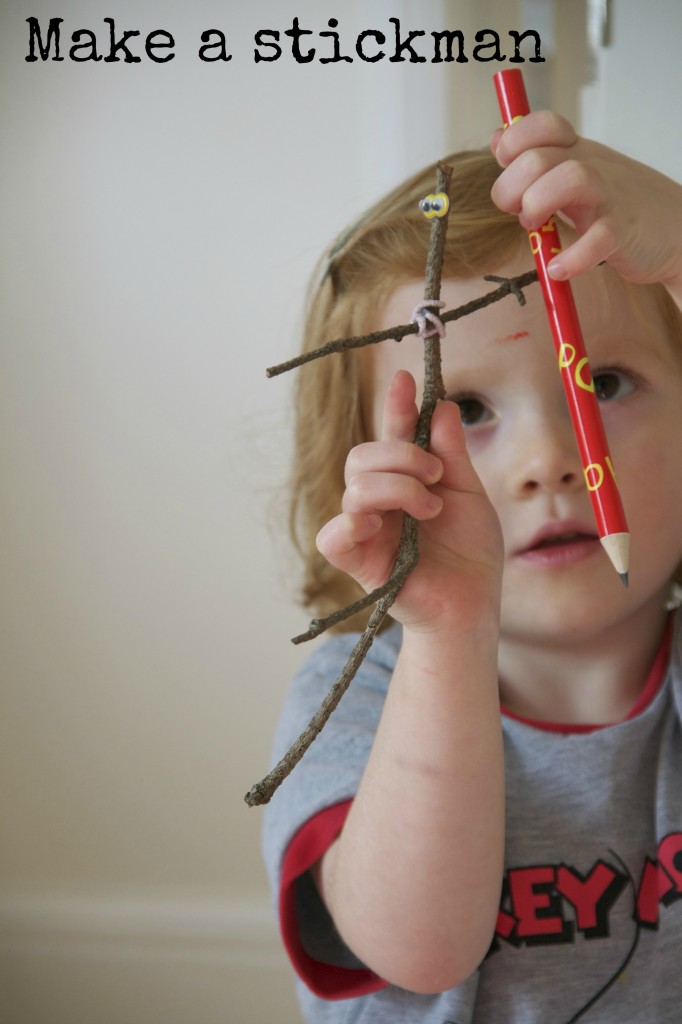 Weaving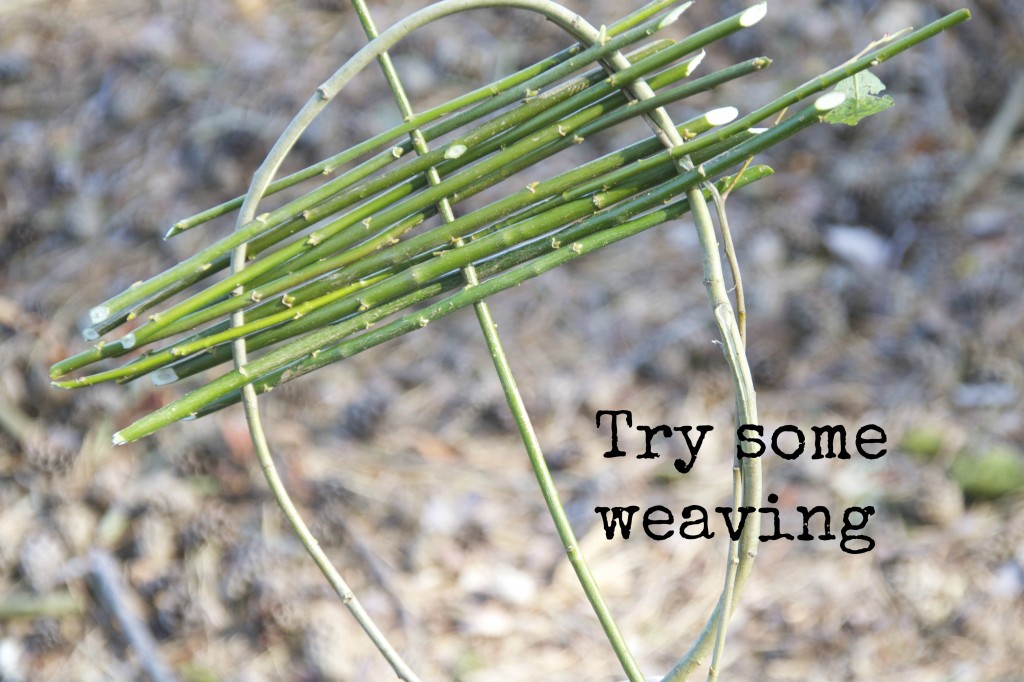 Weather Forecasting with Pinecones
Did you know you can use pinecones to predict the weather?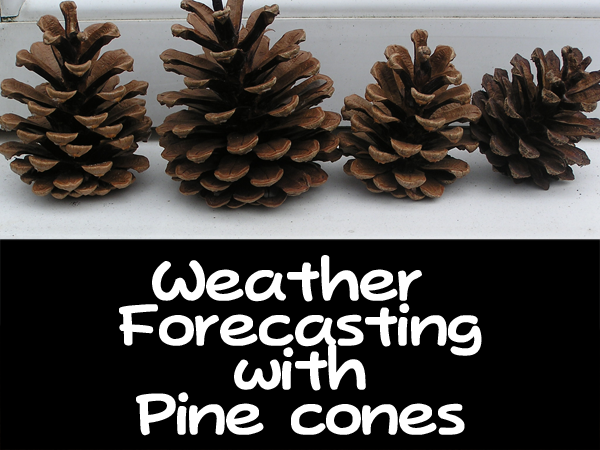 More activity ideas using sticks and leaves
This cardboard heart nature hunt is just lovely from Leaning and Exploring Through Play.
We also love this fall mobile from Red Ted Art and a  much better Stick Man than ours.
Red Ted Art also has a beautiful Leaf Crown.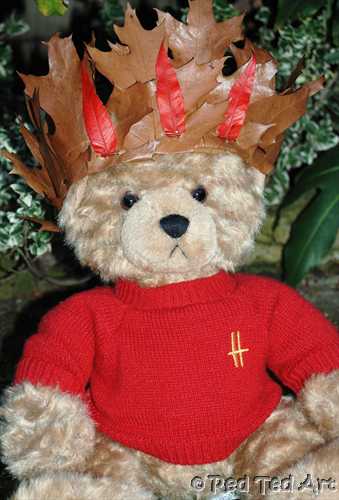 This 3D autumn art from Sun Hats and Wellie Boots is pretty amazing too.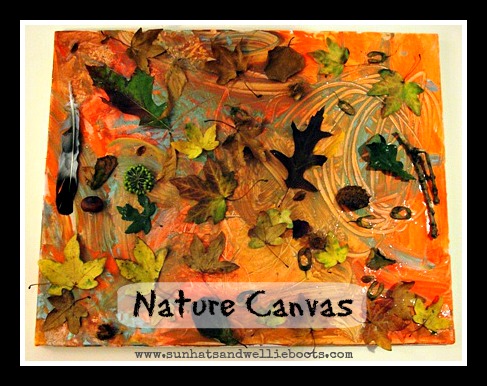 What are your favourite Autumn and Fall crafts ideas?