When we found a couple of long tubes recently my 9 year old decided they would be perfect for making lightsabers. I was a bit sceptical in the beginning especially as they used up a LOT of tape, but they worked out much better than I expected and lasted ages!
The small one was for the littlest member of the family, who was thrilled to be able to join in!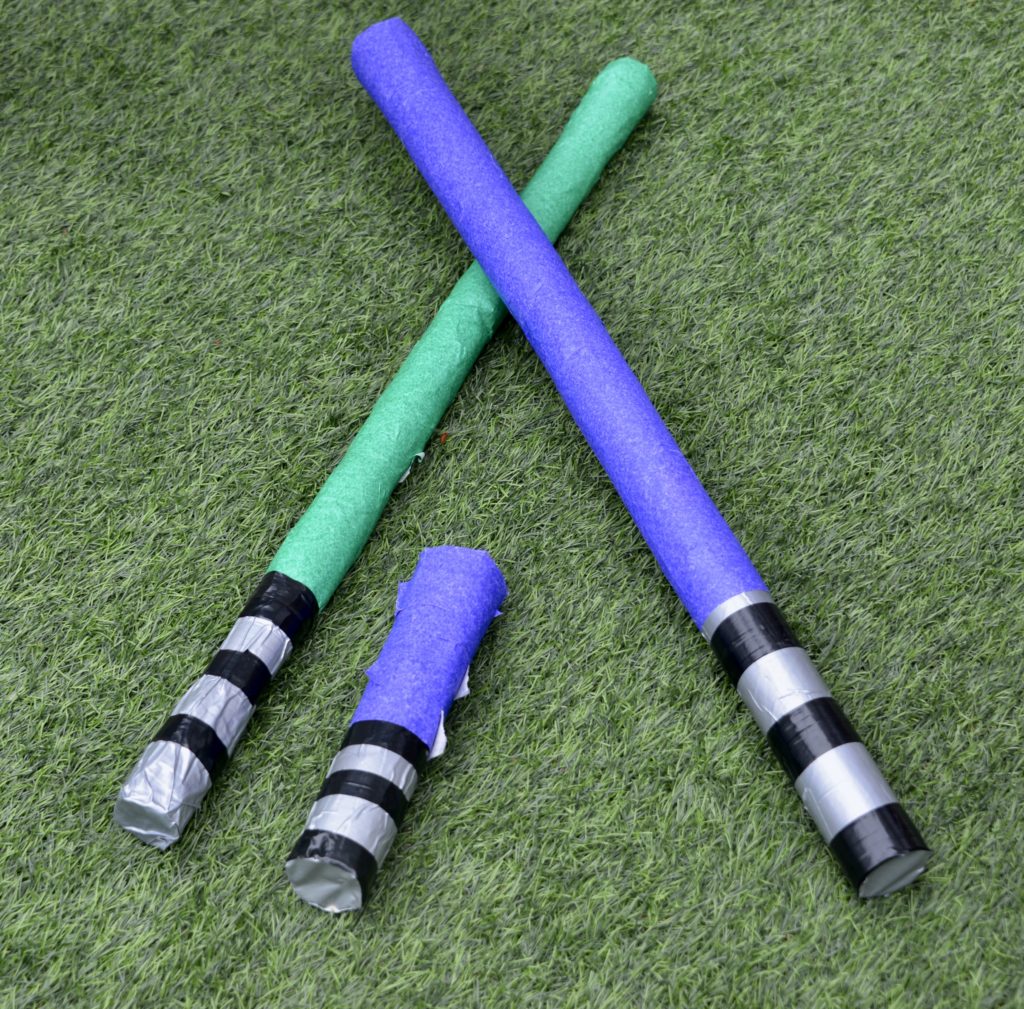 What you'll need:
Long cardboard tubes
Masking tape
Gaffer Tape
Scissors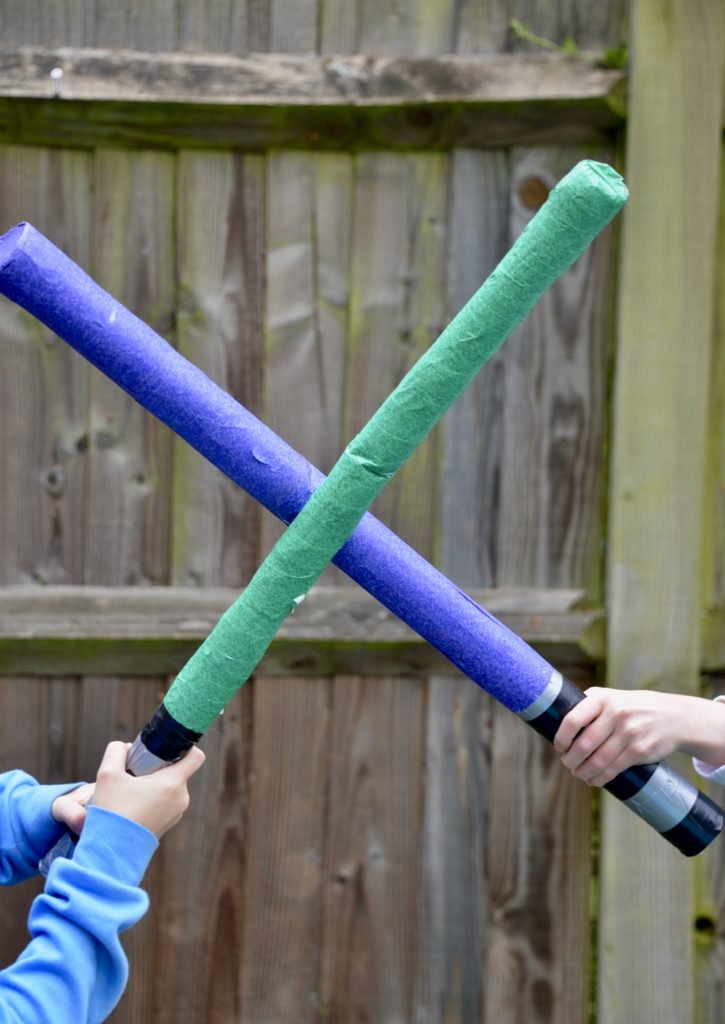 Cut the cardboard tube down to the size you want the lightsaber to be.
Wrap the handle with silver gaffer tape.
Wrap the rest of the lightsaber in coloured masking tape.
Couldn't be easier!
More Star Wars Crafts for Kids
Science Sparks has some brilliant Star Wars science ideas!
I love these lightsaber bookmarks from Crafts by Amanda.
These Star Wars lego mosaics look right up our street from Childhood101.
Our BB8 cupcakes were super easy to make!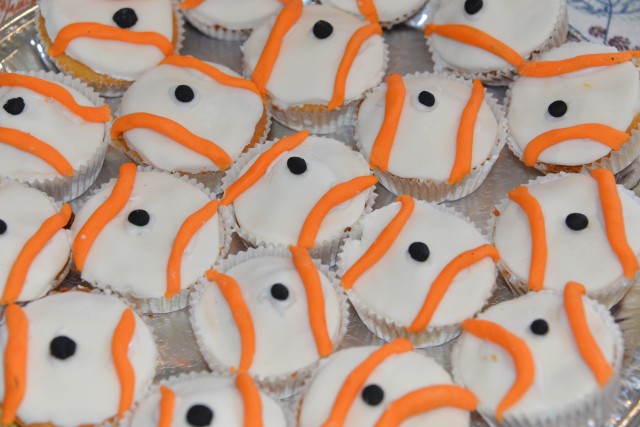 Finally, this Star Wars scavenger hunt from the Trapped Librarian looks amazing too!