I am not famous for my cake baking skills, I can do a good number completely iced and covered in sweets and once made a passable Elsa dress cake, but other than that my birthday cake history is not good.
BB-8 was much easier than I thought and didn't even require a special cake mould. I baked the two segments in pyrex bowls, it was a 4 egg sponge cake mixture and I used about 3/4 in one and 1/4 in the other. Once baked and cooled I cut the smaller head section in half and covered with roll out white icing, before decorating.
What do you think?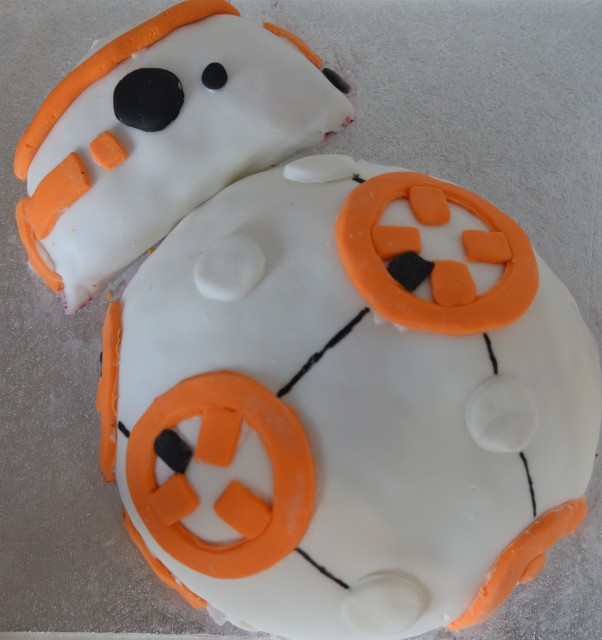 Then we made some mini cupcakes. Zak did want to make them so they made up a BB-8, but we were running out of time so had to do a super quick version.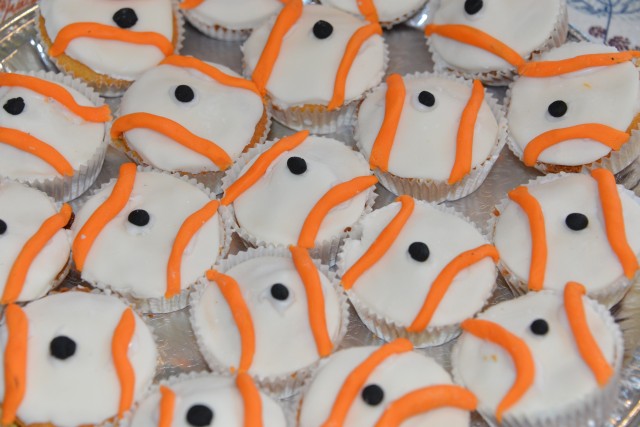 Zak's friends all seemed quite impressed so I think it was a winner!