Charlie asked for a Ninjago birthday cake this year. Initially he wanted something with lots on Ninjas on it, but after some thought we settled on a cake of a Ninjago characters face and small cupcakes of other characters from the TV show.
The final result was pretty good and very easy to make. The kids helped with the cupcakes which is why some are a bit messier than others.
Ninjago Birthday Cake Ideas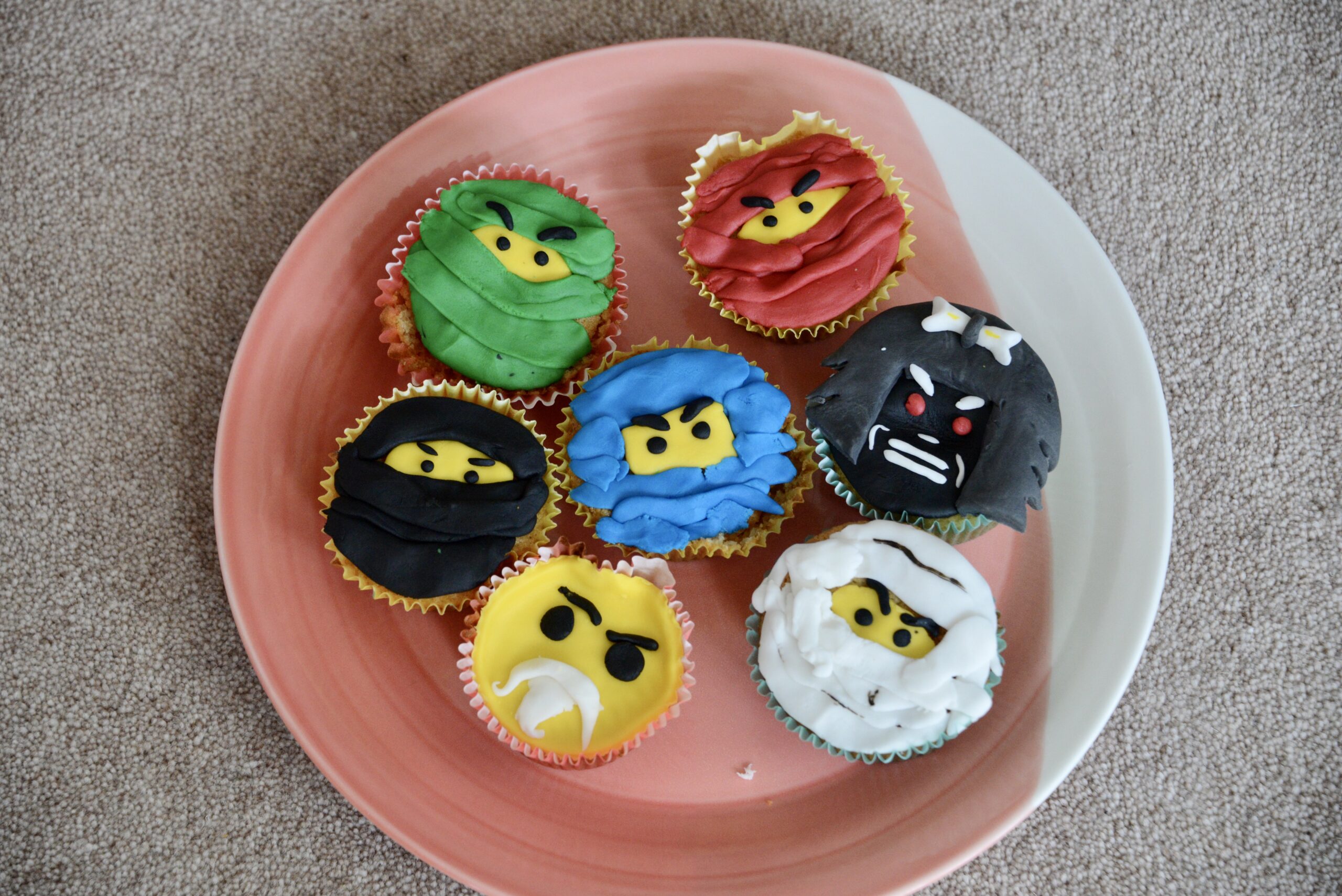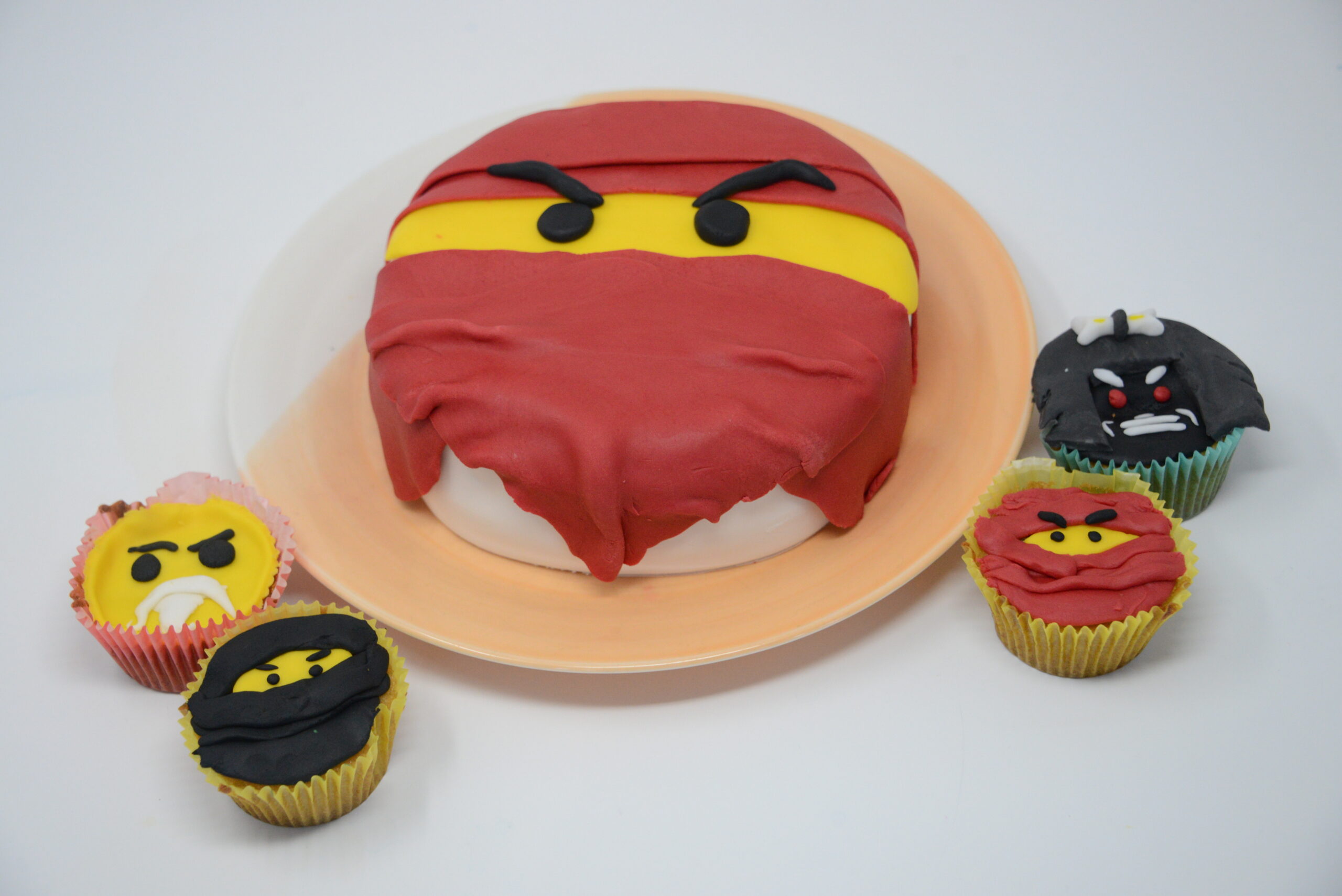 The main cake is just a ready made iced round cake that I bought from a supermarket with Dr Oetker coloured icing on the top. I rolled out the icing into thin sheets and carefully placed them over the cake to make a Ninja face. The black icing I just moulded into face and eyebrow shapes.
The cupcakes are just plain cupcakes with the Dr Oetker icing on the top again.
Ninjago Party Bags
I got the idea for these Ninjago party bags from Baby Budgeting. The eyes are a free download that I printed and cut out.
The paper bags are from amazon and were plenty big enough for some sweets and cake!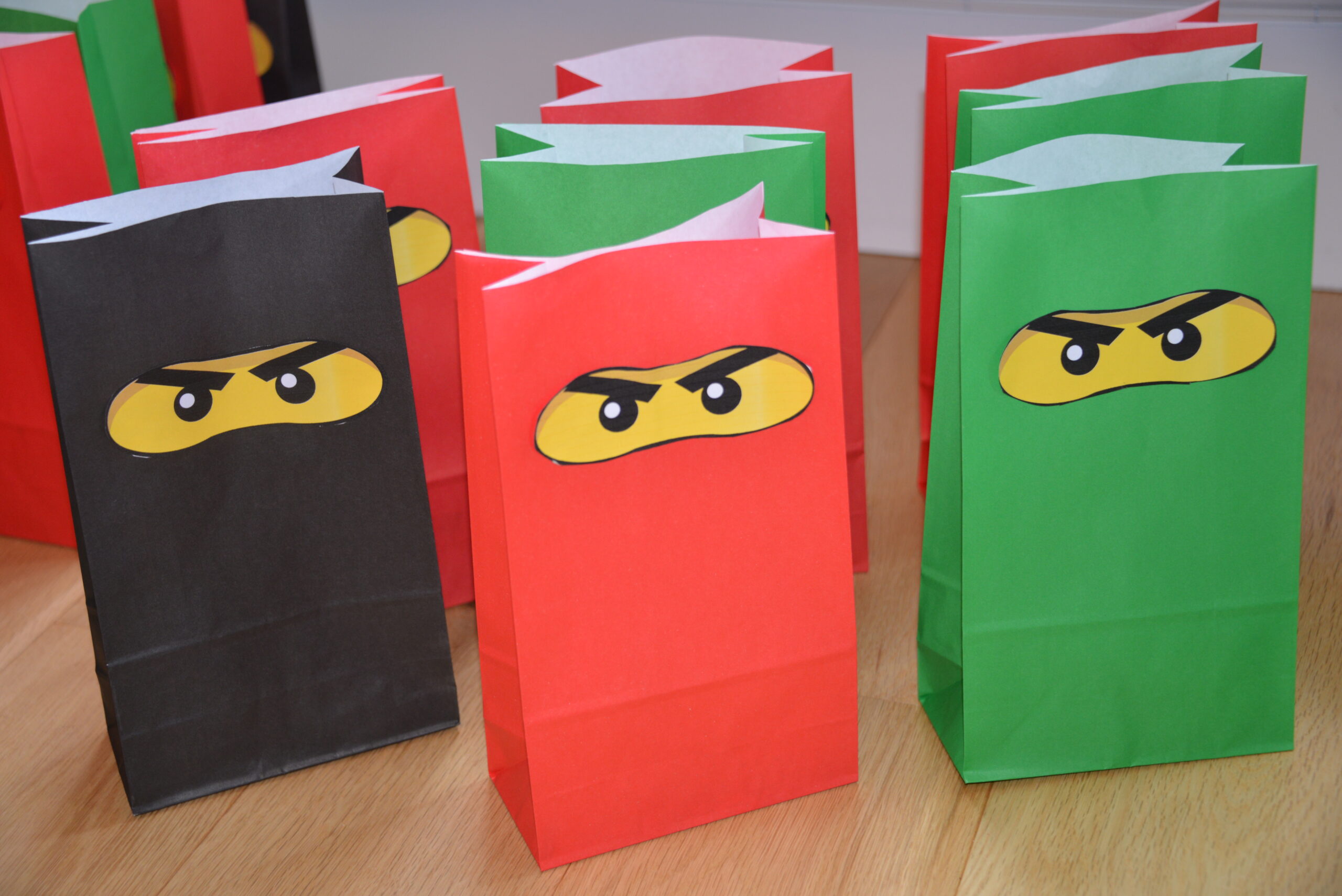 In an effort to not buy plastic rubbish, I ordered a bulk pack of LEGO books from Books 4 People and wrapped one up for each party guest.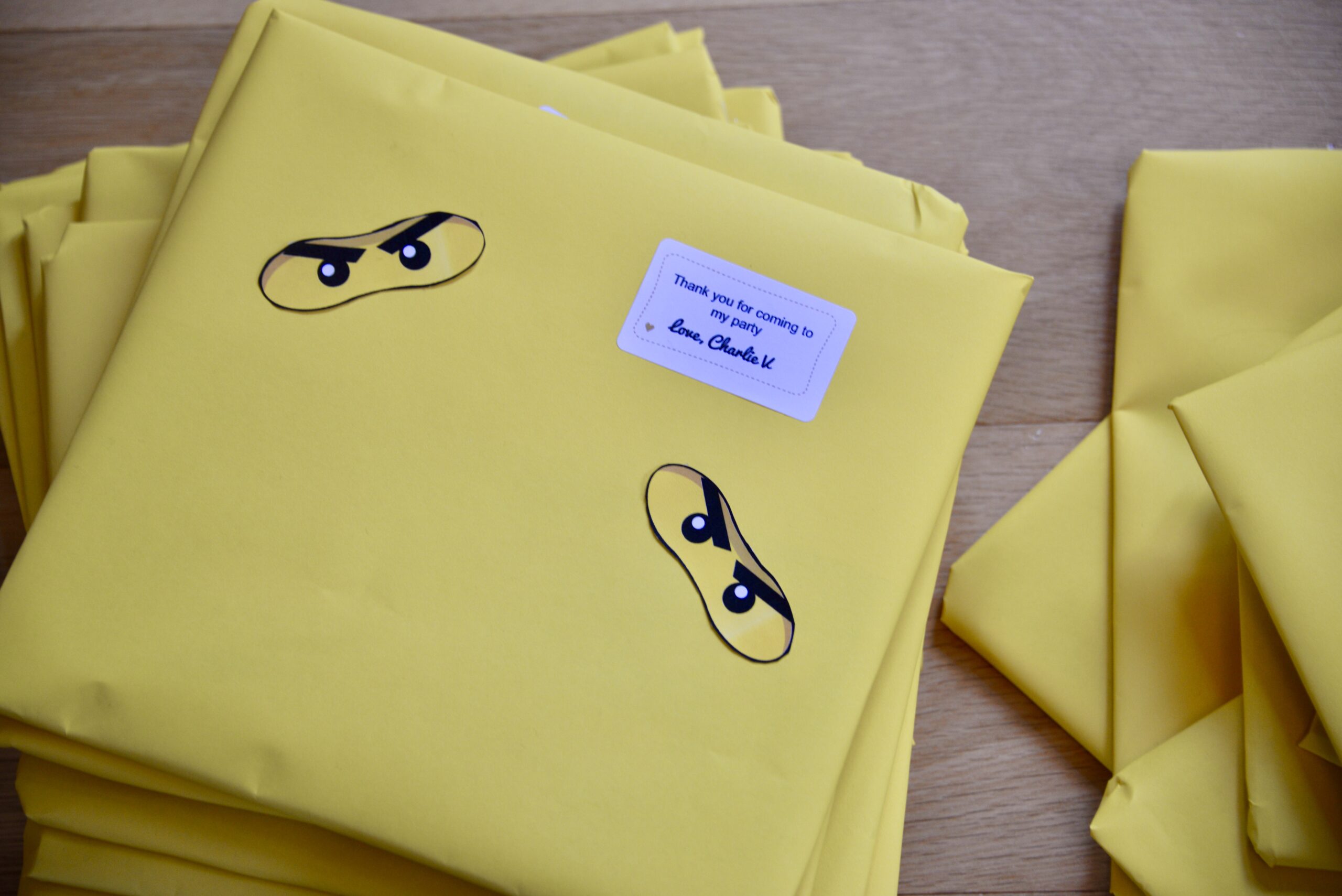 Everything looked great and it was super easy to do!
Contains affiliate links