This was my attempt at a Paw Patrol cake for Charlies 4th birthday last month. We looked at lots of fancy ones on Pinterest and then decided a Rubble messy cake would be MUCH easier, and it was!!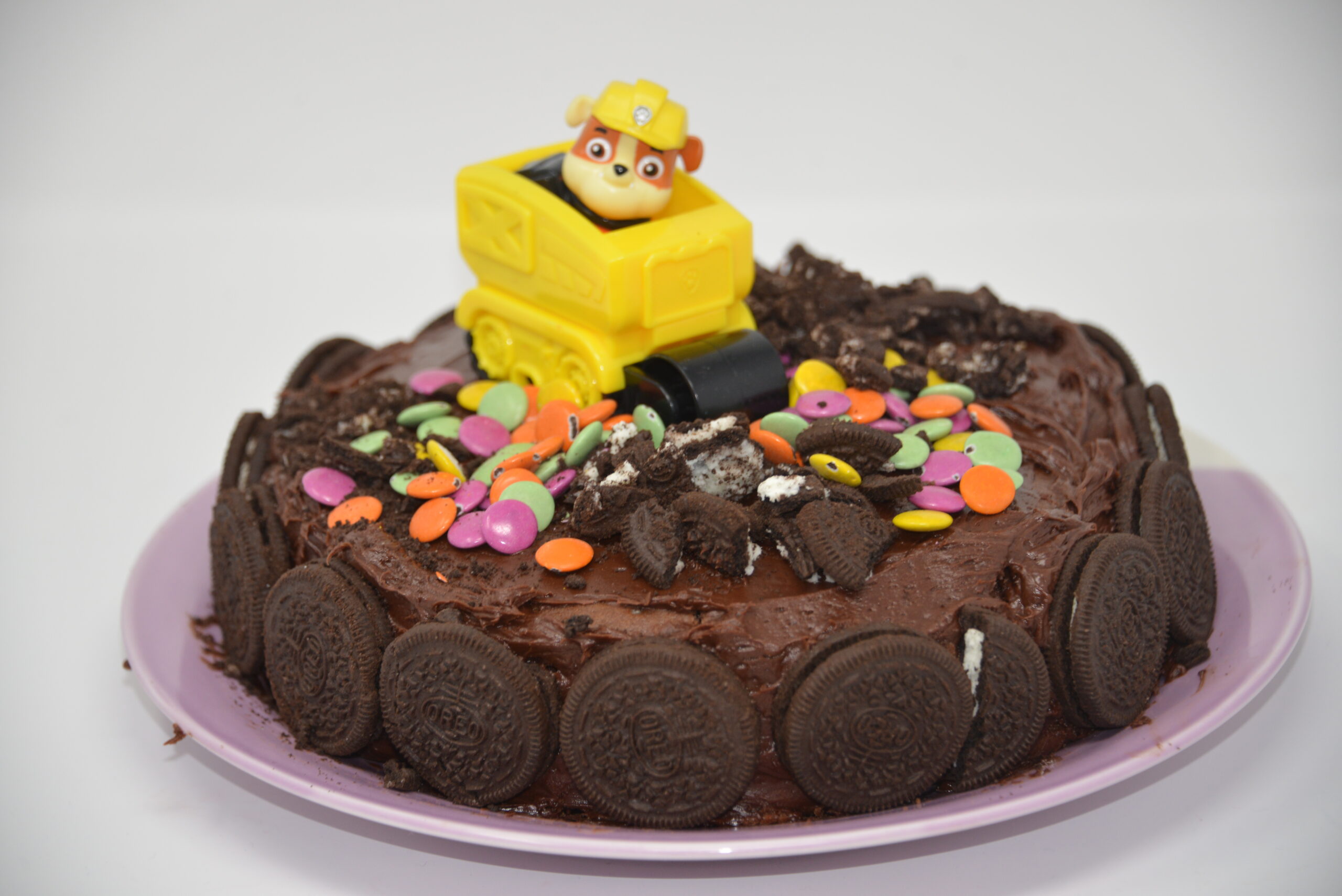 In my head it was going to be tall enough for two rows of Oreos, but Charlie was happy with it as it was.
I made the sponge cake, but then just used ready made icing, Oreos and smarties! Super simple and almost stress free.