I say it every year, but this year I am determined to be organised for Christmas and this year will be crazier than ever with lots of school and gym commitments, so we've started our festive baking already.
What do you think of our Reindeer cakes? These were so easy to make and my children loved them!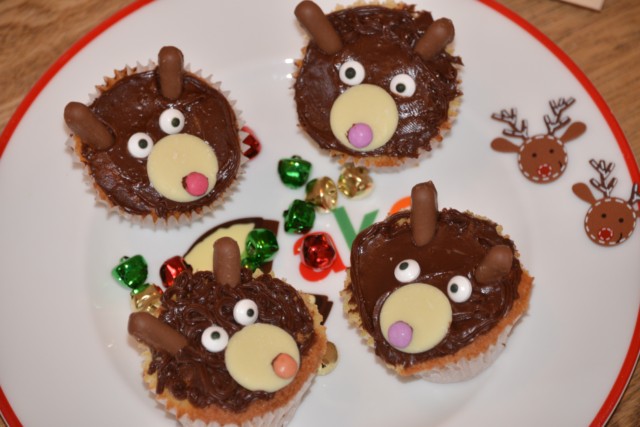 Easy Reindeer Cakes
Ingredients
125g butter
125g self raising flour
125g caster sugar
2 eggs
1 teaspoon baking powder
1 teaspoon vanilla essence
Chocolate frosting ( we used ready made )
Chocolate fingers snapped in half.
Mini smarties
Giant white chocolate buttons
Method
Add all the ingredients to a mixing bowl and mix well.
Once the mixture is smooth and fluffy split between about 10 muffin cases.
Bake at 180 degrees for about 12 minutes.
Remove from the oven and leave to cool.
Once cool, spread the frosting over the top and add decorations to make a reindeer face.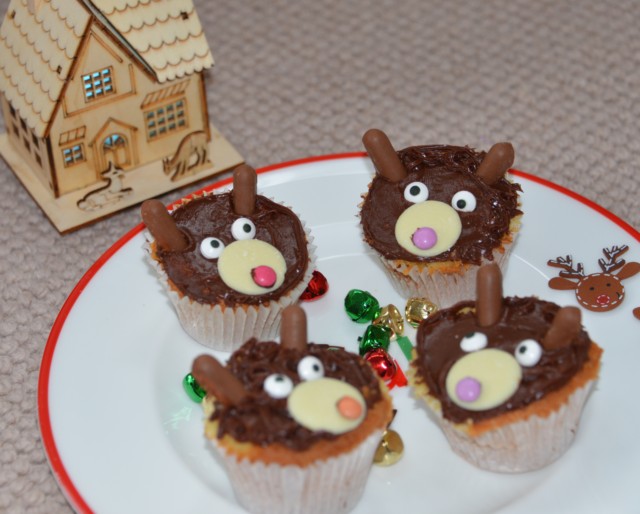 The cute little wooden house, bells and reindeer faces are from the Christmas range at The Works. I picked up loads of little craft bits last weekend and can't wait to start using them. My littlest daughter worked out that there are 54 ish days till Christmas, which sounds like a lot, but I know is will just zoom by. I really don't want to be in a last minute panic this year. Now I have three children in school the run up to Christmas gets a bit mad. Three lots of Christmas plays, teacher gifts, Christmas Fairs, trying to catch up with friends and everything else can be a lot to fit in!
Do you have any Christmas baking or craft plans this year? Are you an organised person or last minute like me?