My little girls adore Frozen and so couldn't wait to open Elsa's magic snow sleeve. The set comes with the pieces below and is very easy to fit together, we were up and running in just a few minutes.
Once the snow from the can runs out you can replace it with the water canister. I was impressed that the snow sleeve is so sturdy and easy enough for children to fit together themselves.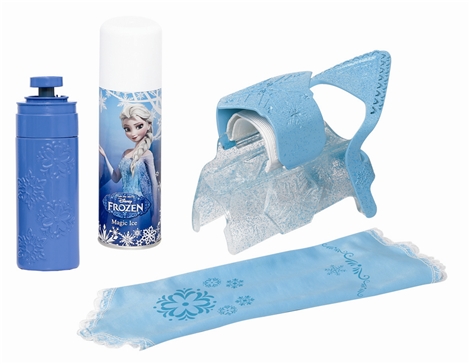 You can see the magic snow sleeve in action here. Your little Elsa just needs to lift her finger to trigger the magic ice. My 4 year old found it a bit tricky at first, but soon got the hang of it and you can see from all the giggling how much she loved it!
It is a bit messy, but the snow string is pretty easy to pick up as it sticks together slightly. We did get through our can very quickly though.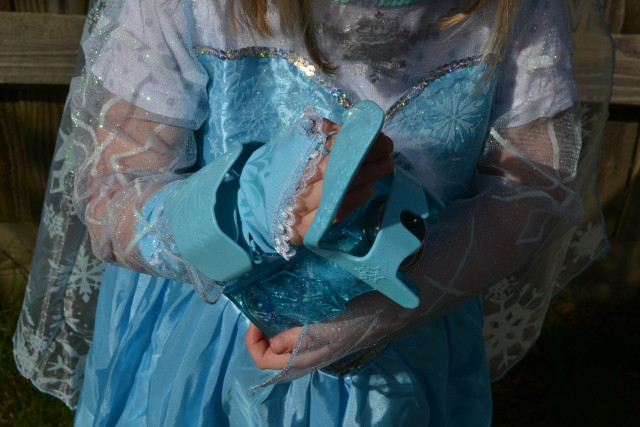 For £29.99 I think the snow sleeve is expensive, but given the fact that you can use water after the snow runs out I know we'll get a lot of use from it, and if you were having a Frozen party it'd be a brilliant accessory!
The beautiful Elsa dress is from Rubies, my girls both have this outfit and wear it all the time, we love it. the quality is great, it's not too itchy and even washes well!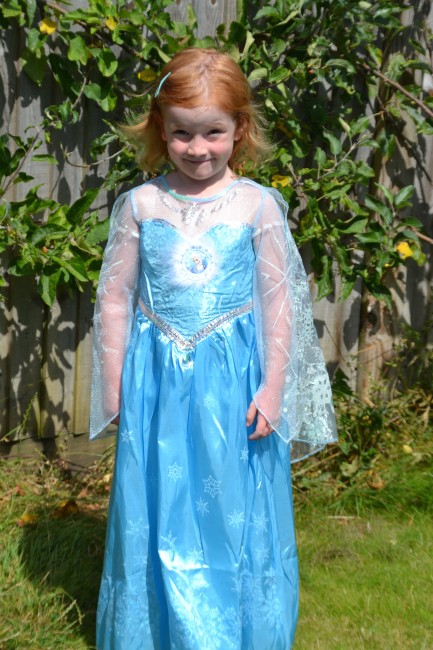 Are you excited about Frozen Fever the new short film? Did you know it's out from the 27th March?
We were sent the Elsa dress and Magic Snow Sleeve to review.