It always takes us a bit of time to settle into a more relaxed Summer, time for me to realise that it's not all about expensive days out or endless pre planned activities. I get so caught up in what I think I should be doing with the kids, and what I see everyone else doing , that I forget about what really works for us. The last couple of weeks I've seen a real change in everyones attitude. Whereas in term time, the kids are very much split, into Z and the girls, over Summer they've managed to find new ways to play all together. Of course there are disagreements and many a time where I've wanted to hide in a corner and eat chocolate or cry, but on the whole they've been AMAZING. We've hardly watched any TV and the iPad has only been out once, instead we've visited every park in town at least twice, baked lots of cakes, played board games and run around the garden. The kids have made up their own games indoors and out, right now I can hear them setting up a soft play in the girls room and then planning a show for later. I love hearing them chat, plot and plan when they think I can't hear.
Next year I'll try to remember that I don't need to set myself impossible goals for each day, that I don't need to be dashing all over the place trying to keep everyone happy, that what really matters is we all spend time together and enjoy each other's company.  There haven't been many days when we haven't seen friends, but I've stopped feeling guilty if the location or friendship group doesn't please everyone. I can't keep 3 children happy ALL the time, but I can teach them that with a bit of give and take we can all do what we want some of the time and what's really important is being kind and thoughtful to each other.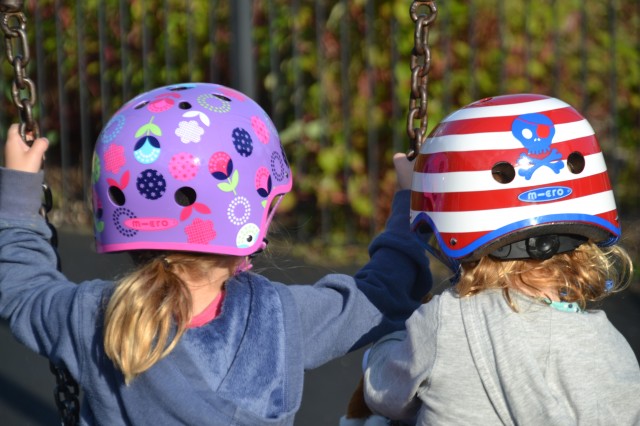 Today has not been the best of days, there's been a lot of running round, to tennis, then back to pick up a coat we left behind, then swimming, then H's sports day followed by gym and a trip to town on the hunt for blue icing. One of those days where you don't get time to stop, eat or think and everyone is grumpy, but tonight as I sat on the sofa with H on my knee and S and Z on each side reading a story, H started to stroke my hand, it reminded me again that those moments are what really matter. When it's the end of the day and everyone is clean and snuggly, when I'm not trying to simultaneously work, cook, clean, play snap and have a conversation, when everything is calm and we're all focussed on each other. It's my favourite part of the day.  Sometimes H makes me sit on her sofa and watch her fall asleep, I love watching her little eyes start to close, hugging a teddy and blanket, she looks so peaceful, completely different to the whirlwind she is in the day.
I just hope that we can keep some of the calm and togetherness once term starts and everything goes crazy again.